Drake's Viral Videos Are All Part Of God's Plan, This Company Proves
How Director X, Karena Evans, and Popp Rok have made Toronto the center of the world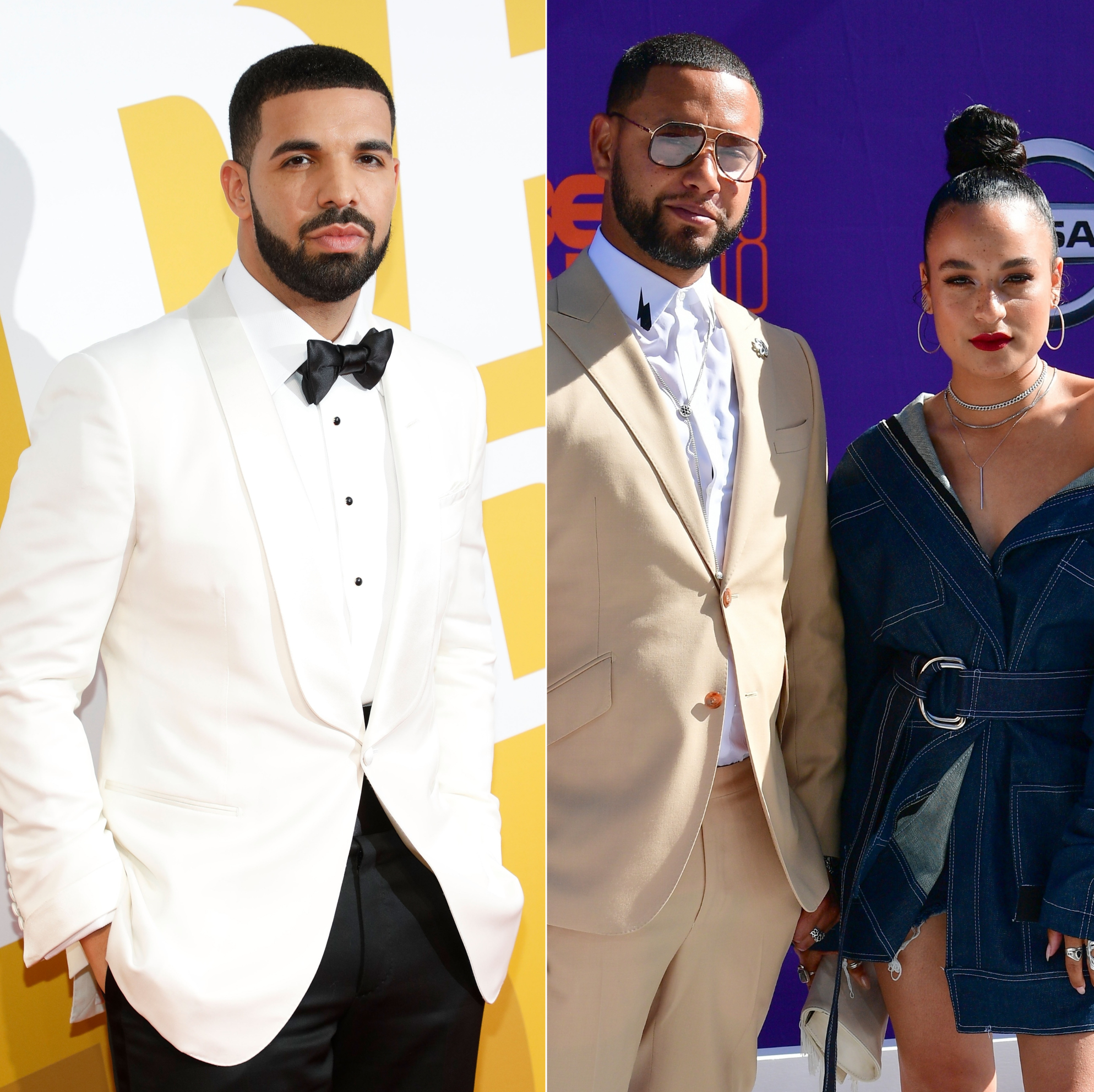 "I don't think there's a science to it," Director X says matter of factly. The celebrated music video and film director has been asked a simple but subtly complex question — is there a science to making a viral video? The answer is deflating, but expected. Humans crave formulas, rules, and blueprints, but if art were so easily condensed into a box, then it'd cease to be art.
"I mean, you can never tell what's gonna quite catch," he continues. "Things are a little different when you're making a music video with Drake. He's Drake. You're already starting with a record. You're starting with the right music. Then Drake really works hard to create concepts that are going to get attention."
Now his intern-turned-protégé Karena Evans has taken the reins. She met the legendary director after producer Boi-1da, a mutual friend, shared his personal contact information. Evans, 22, reached out and, in her words, told him, "'Listen, this is who I am. You don't know me, but I want to work for you and I just want to show you what I can do.'"
Drake really works hard to create concepts that are going to get attention.
Dynamic, vibrant, and kinetic, Evans's videos have a warmness and directness that aren't generally associated with big-budget, major label-backed music videos. Take her latest visual for "In My Feelings." Over the course of eight minutes, it manages to show off Drake's endearing side by letting him channel his acting roots, introduces the eternal grace and maternity of Phylicia Rashad to a new generation, pays homage to New Orleans culture, and showcases the overwhelming joy of the "In My Feelings" challenge. And yet, it never feels overstuffed.
Her mentor Director X doesn't believe in a formula for viral success. Neither does Evans. Exceptional videos, she says, have to express two important elements.
"Let's capture culture. Let's capture authenticity," she explains. "For something like 'God's Plan,' it was like, let's capture real people and tell a story about giving back and that came from Drake's heart. So I think the first thing is like, you gotta really believe and you gotta mean it for it to translate through that screen."
Capturing culture is not only a perfect description of "God's Plan." It's also the ethos of Popp Rok, the Toronto production company built by Director X, executive producer Taj Critchlow, and production head Adam Palmer to give young and diverse directors like Evans and LeSean Harris a chance.
"We're probably the only black executive producers at a production company, let alone the fucking country," Critchlow says emphatically.
Popp Rok was formed almost two years ago. The objective, Critchlow explains, was to create something "from Toronto that represents us, the city we love and where we're from, but we also wanted to create a company that competes on an international level."
That objective bleeds through the conversation of every person working at Popp Rok. Palmer grew up in the city and remembers a time before Drake and The Weeknd helped shine a light on a place that was artistically overlooked in terms of hip-hop and R&B.
"We been telling you guys for years how dope this thing is and how multi-cultured and able and just a melting pot of music and people and visuals and just creative [this city is]," Palmer shares. "And we knew it for a minute, and it's just nice to be a part of something where people are kind of really recognizing our work, but recognizing that we're a Toronto company."
Let's capture culture. Let's capture authenticity.
Defiant, confident, and direct, the men are candid about the hurdles they faced getting Popp Rok to where it is now. "They're not used to seeing guys like us in the room," Critchlow continues. "A lot of times, because we come from a music-video background, they kinda look at us like, 'You sure you can do this commercial?'"
However, the challenges don't always come from the business side. Evans's recent visuals have often dropped during some of the most turbulent portions of her clients' careers. Evans helped turn SZA's "Garden (Say It Like Dat)" into a tropical oasis, which was a needed reprieve during a summer where the TDE singer was maneuvering through multiple performance and personal issues. Evans also released her Degrassi-inspired video for Drake's "I'm Upset" while the Toronto rapper was embroiled in his beef with Pusha T. How do those external factors impact her visuals?
"I think I would be kind of naive and ignorant to not see those sort of things," she says. "I do think that it's my job as a storyteller to still communicate the story regardless of those other factors. I guess for me personally, Popp Rok is kind of the enabler for my creative expression, so it's just been a blessing that those significant things have worked in terms of timing of when I'm working with those artists."
The success of Popp Rok is indebted to the importance of history and lineage. The legendary music video director Hype Williams gave Director X an internship over 20 years ago, and now the same kid who worked on Williams's film Belly is directing films of his own. Even on the set of his latest feature film, Superfly, X and the team at Popp Rok are still looking to give young and diverse talent a chance. It's the reason a new director like LeSean Harris can leverage directing videos for OVO Sound's dvsn into a larger gig working on a Miguel music video for Superfly.
"We wanted to make sure that we had this platform to give opportunities for the next X and the Karenas now of the world and the LeSean Harrises and the Aaron As," Critchlow explains. "We wanted to make sure that the trials and tribulations that we went through, as far as leaving Toronto to go to New York City and abroad to really make a name for ourselves, to finally be accepted back home — we wanted to make sure that these kids and these storytellers, these directors... they have a portal that they can build from."
That portal is only getting bigger, but it remains in the city where it all started.