MTV Push Live Announces Summer Concert Series Lineup
Catch morgxn, Willa Amai, Delacey, Brynn Elliott, Kevin George, Souly Had, and Snowsa this summer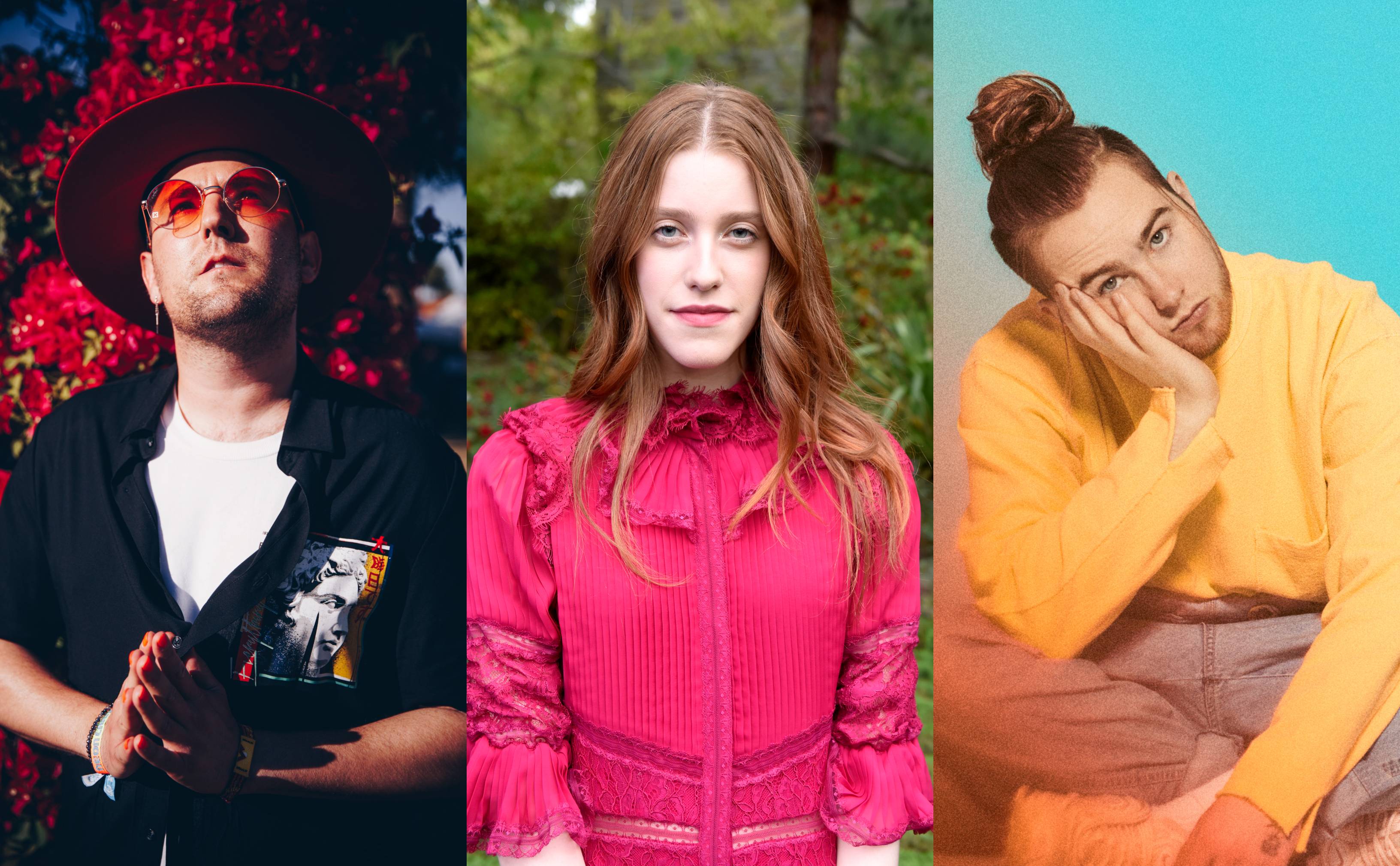 UPDATE (7/11/19, 4:56 p.m. ET): Maggie Lindemann will no longer perform at the July MTV Push Live showcase as originally reported. Instead, morgxn will take the stage. Original post below.
Earlier this month, MTV kicked off its new Push Live campaign with an intimate concert in New York City featuring rising acts Jack Harlow, Phony Ppl, and NanaBcool. It was just the first entry in a series that finds MTV partnering with Live Nation for shows that highlight the next wave of artists breaking through and seizing their time in the spotlight.
Just as MTV's monthly Push campaign has given some shine to innovating artists like Billie Eilish, CNCO, Juice WRLD and more, Push Live aims to do the same — and this summer, you've got two chances to be part of the action.
The next MTV Push Live showcase will go down Wednesday, July 31 with Maggie Lindemann, Willa Amai, Delacey, and Brynn Elliott. A few weeks later, Kevin George, Souly Had, and Snowsa will storm the stage on Thursday, August 15. Both all-ages shows are set to take place at Chelsea Music Hall in New York with doors at 7 p.m. and sets beginning at 8. Find all the ticket info you need here for July and here for August, and get to know the performers below.
The deal: Last year, L.A.'s morgxn teamed up with Walk the Moon for a skyscraping remix of his pulsating song, "Home." It was a fruitful partnership — not only did they belt it out onstage at Lollapalooza, but it allowed the high-voiced crooner to release two more jams in 2019. The sultry "Holy Water" and the slightly more chaotic "A New Way" are great showcase for the young artist's impressive pipes.
The deal: You might not know her name, but you likely know Willa Amai's sound, especially if you've seen Netflix's Dumplin'. Her cover of Dolly Parton's "Here You Come Again" so impressed Dolly herself (and the film's soundtrack co-producer Linda Perry) that Dolly invited Willa, who's still a teen, to sing it with her. Their duet version is gorgeous — as is Willa's thunderous latest single "Trampled Flowers."
The deal: The gauzy embrace of Delacey's "My Man" is indicative of her songwriting prowess — it's a huge mood to get lost in — but so is Halsey's primal, lovelorn "Without Me," which she also had a hand in writing. Delacey cut her teeth in New York, singing at open mics and getting a taste of grit before moving on to greener pastures — namely, penning a No. 1 song and forging a career as her own artist.
The deal: Though she wrote her debut EP Time of Our Lives while attending Harvard, Brynn first channeled her songwriting impulses long before that — picking up a family guitar to take a study break in high school. "I got into songwriting and production and that, and I think I just became more of myself," she told MTV News earlier this year.
The deal: Connecticut's Kevin George has spent the past few years honing a nocturnal sound marked by his romantic falsetto gliding over glitchy, snap-enriched beats. His 2018 EPs, Hopeless Romantic and Fortina, put him on further down the moody path he chases — and collaborations with Gunna and Chandler Elyse help cement this rising rapper-producer's late-night R&B vibes.
The deal: Raised on rock radio in Upstate New York and eventually drawn to hip-hop because of Mac Miller, Souly Had's songs fizz and twist with peppy production until they don't. And when they don't, they tend toward the subterraneanly extroverted — fitting for a dude who made his first tape, Snow Day, when he was literally snowed inside his house in high school.
The deal: On the first few seconds of Lykke Li's "Sex Money Feelings Die" remix, you can hear just what makes Connecticut rapper Snowsa unique: a detached smoky croon, dangling in its own blurry realm. The seemingly hard-to-Google rapper has also performed under the names Snowprah and Snow LaFlurr, but now she's Snowsa — and though the monikers have shifted, her otherworldly sound has remained a constant.