Camila Cabello Is 'Crying' Over The Sweet Things Shawn Mendes Said About Her
Their friendship is as strong and cute as ever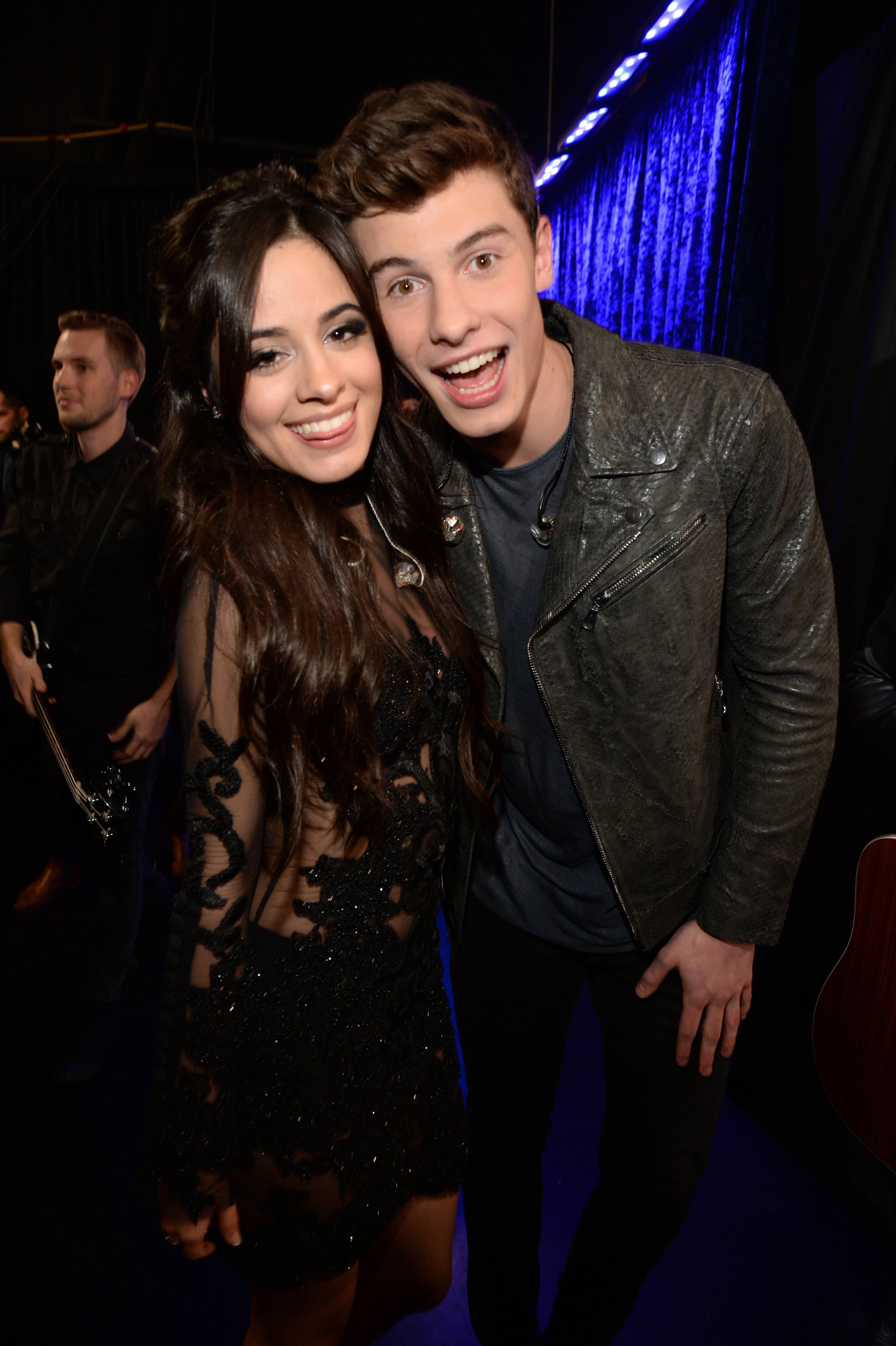 With Shawn Mendes's third album on the horizon, the Canadian crooner has given an extensive interview to Beats 1 about his new music, his anxiety, and his friends and idols, which include everyone from Chris Martin and Julia Michaels to John Mayer and Justin Timberlake. He had nothing but kind things to say about them, but the sweetest moment came when host Zane Lowe asked about Camila Cabello.
It's no secret that Mendes and Cabello have an adorable friendship, but hearing him gush about her is particularly sweet.
"Oh my god, she's my favorite person in the whole world," the "In My Blood" singer said. "I don't think you'll ever meet somebody who can feel emotion like her, in all aspects. She can feel hurt like no other, but she can feel love like no other, and it's really amazing."
He added, "I remember when we wrote 'I Know What You Did Last Summer,' in the studio with her, her love for what she believed in was just so powerful that it kind of just pushed me to make an entire album out of inspiration of the one night."
That collaboration was way back in 2015, and a lot's changed for both artists since then — especially Cabello, who's forged her own path as a chart-topping solo star. No one's more excited about her success than Mendes, who said, "I'm so proud of her, truly. I remember having conversations when 'Stitches' went number one, and she goes, 'I want to have that one day.' And I was like, 'You'll be there.' And now 'Havana' is number one."
After his interview was released on Thursday (April 5), Cabello caught wind of Mendes's comments and took to Twitter to reveal how emotional they made her feel. She wrote, "I shouldn't be crying at this time in the morning but I AM. I love you SO much @ShawnMendes."
Good to see these two are as tight as ever. Now if only they'd bless us with another collaboration! We haven't heard the duo sing together since their surprise Ed Sheeran cover last year, and I think we're overdue for more Camila/Shawn musical magic.