Jennifer Lawrence Is Helming A #MeToo And Time's Up-Inspired TV Series
And she's teaming up with Catt Sadler, too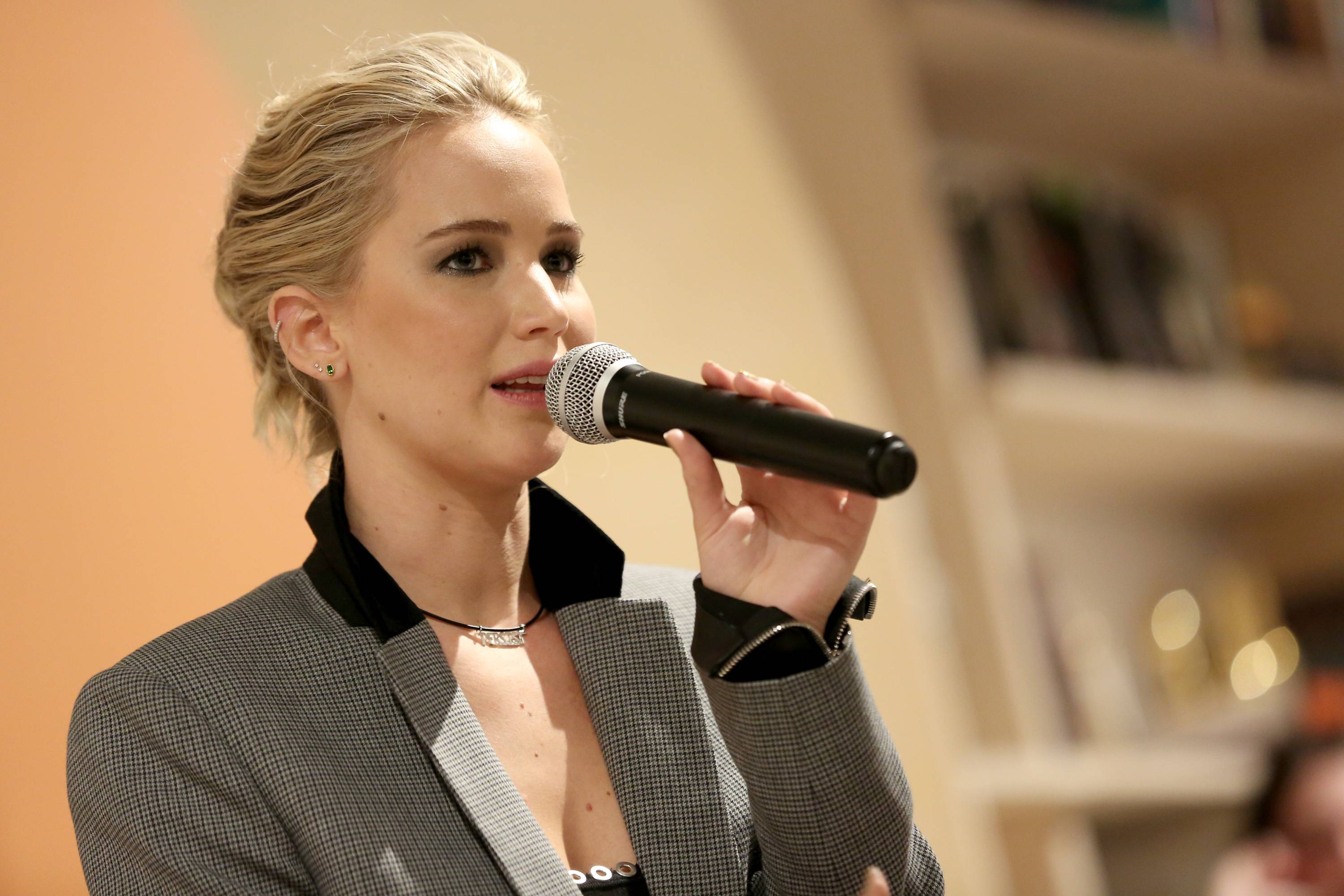 Jennifer Lawrence is switching things up, in that she's getting behind the camera instead of in front of it for a huge new endeavor. The actress has just revealed that she, along with former E! News anchor Catt Sadler, is executive-producing a docuseries inspired by Time's Up and the #MeToo movement.
In a discussion centered around her current project, Red Sparrow, at The Wing in New York on February 23, Lawrence touched on topics beyond the action thriller, and divulged that she and Sadler have teamed up for the project. She didn't spill more info than that — "I wasn't supposed to announce that but I am!" — but it makes perfect sense, given that both women have taken a stand against pay disparity in entertainment and have shared their personal experiences to fight for gender equality in their parts of the industry.
Lawrence was one of the hundreds of women in entertainment to launch Time's Up on January 1, and has been a longtime advocate for equal pay. In 2015, when the Sony hack exposed that her co-stars were earning more than she was, she wrote an empowering essay for Lenny that detailed what the experience taught her and how it helped her find her voice: "I'm over trying to find the 'adorable' way to state my opinion and still be likable! Fuck that. I don't think I've ever worked for a man in charge who spent time contemplating what angle he should use to have his voice heard. It's just heard."
When Sadler quit E! News upon finding out that her male co-anchor was paid "double" her salary, Lawrence supported her on social media.
The project is very much so still in the developmental stages: Stephanie Soechtig has reportedly been brought onboard to direct, and counts two documentaries, Under the Gun (which focused on American gun violence) and Fed Up (a deep dive into the connection between the food industry and obesity), on her list of directing credits. Even if she wasn't supposed to announce, we're glad Lawrence did — and we're looking forward to what she and Saddler help create.