Will A Trial Separation Help Catelynn And Tyler Mend Their 'Teen Mom OG' Marriage?
The longtime couple has decided it's time to live apart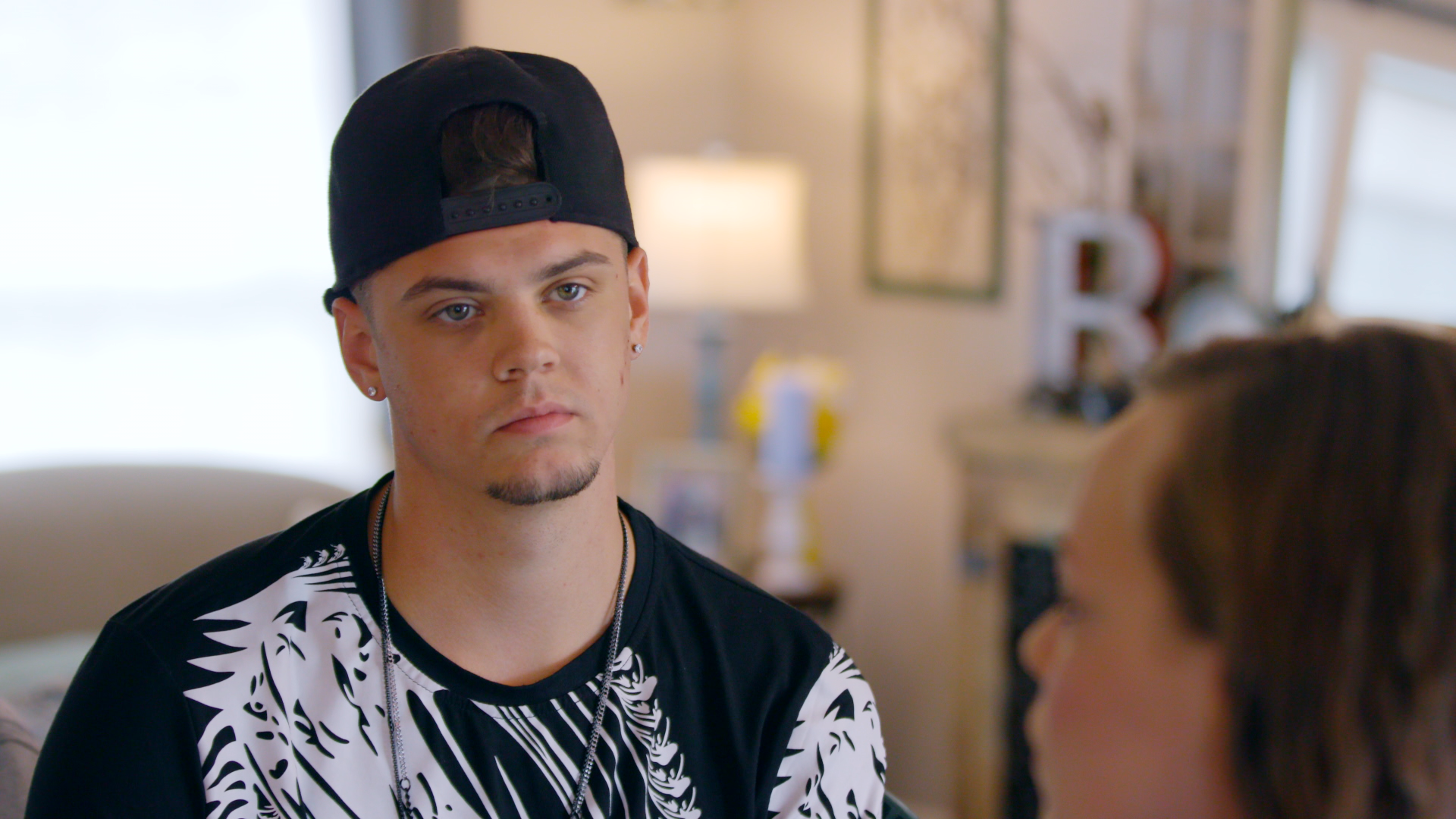 As Catelynn said on tonight's Teen Mom OG, she and Tyler have been a unit for so long that they've perhaps had trouble establishing their own identities. So what do they believe is the best solution? Some time apart to work on themselves.
On tonight's dramatic episode, the middle-school sweethearts revealed that they took a few weeks off from the MTV cameras to attend a couples retreat in Arizona, where they concluded they'd soon live apart for about a month to work on themselves individually.
"My therapist and I talked about it. We kinda had a plan, but then we went on that retreat [and] I felt like it was the best place to bring it up," Tyler told his wife. "And when the construction is done on the new house, we're doing a trial separation. We're going to live separate."
Though Cate was "devastated at first" with her husband's decision, she eventually warmed up to the idea and told producer Kiki that this arrangement doesn't mean they're splitting up.
"We don't want to see other people because we're not getting a divorce or anything like that," she said. "I texted him and asked him if there's someone else...it was just so blindsiding. I feel like the separation thing for me is going to be hard, but it'll be good for me because I have time to focus on me and Nova. It's always been Cate and Ty. It'll give each of us some room to grow on our own."
And by the way, this was all going down amid some exciting news: During their filming hiatus, Cate found out she was pregnant. They later threw a gender reveal party for their relatives, where everyone learned Nova would be getting a baby sister.
Even though the pregnancy was a bit of a shock, the baby and new circumstances will likely only bring the husband and wife closer together in the long term... even if they'll be spending more time apart in the short term.
"It's like a fresh start," Tyler told his mom. "It's going to be fine. We'll go on date nights, I'll pick her up. I'm working on my stuff; she's working on her stuff.
But what do you think? Will a trial separation will help the couple move forward, or will it only make them drift apart? Share your thoughts, then tune in to Teen Mom OG Mondays at 9/8c.