Camila Cabello Updates Fans On New Music: 'I Am Already Peeing Myself'
She teased her 'next chapter' while celebrating her platinum debut album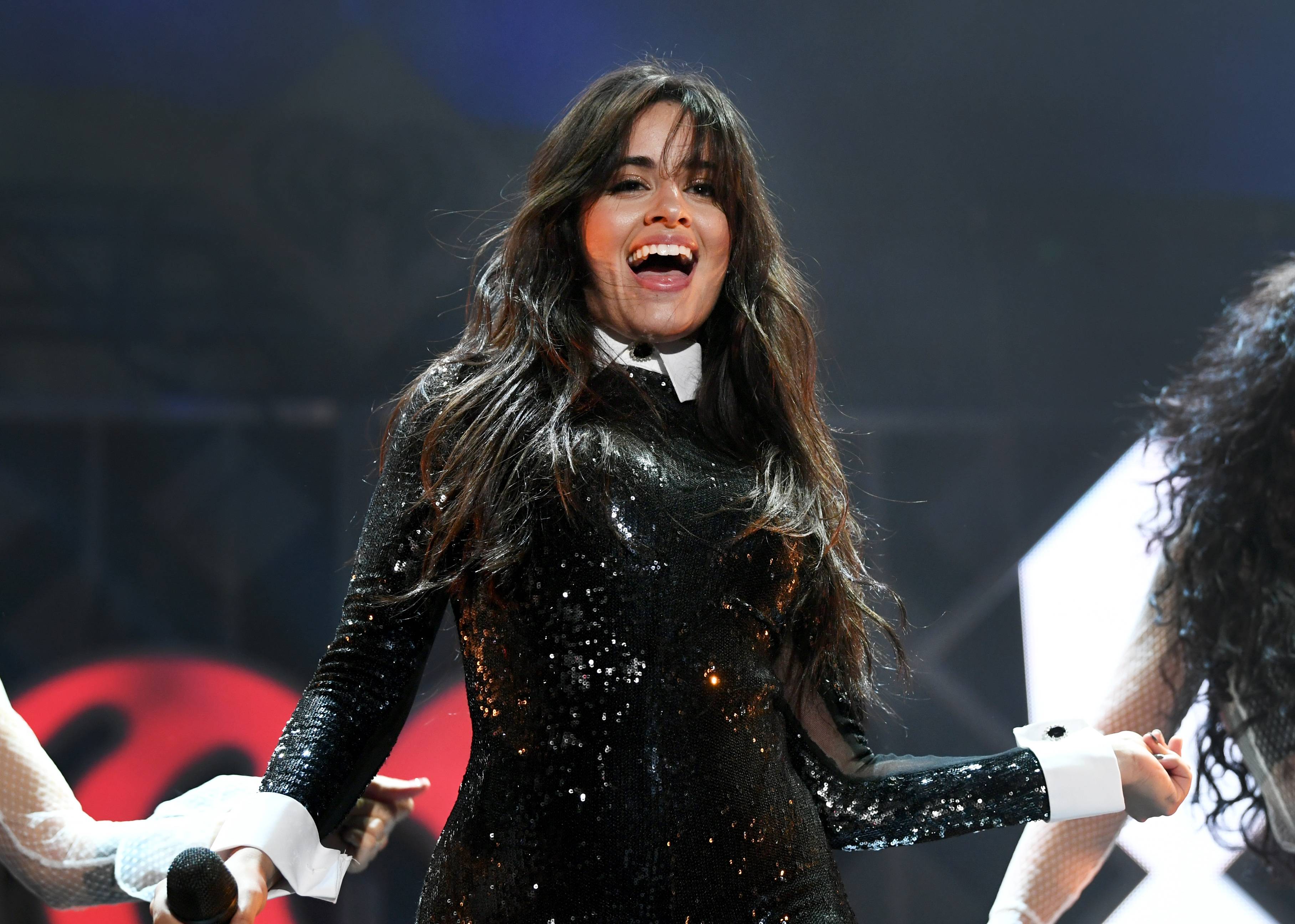 Camila Cabello is coming off a whirlwind weekend during which she wowed crowds at KIIS FM's Jingle Ball in Los Angeles and NOW!'s Poptopia in San Jose, California. And now the 21-year-old has a few more reasons to celebrate. Taking to Instagram on Sunday (December 2), she reveled in the news that her debut album, Camila, has gone platinum, "Havana" has gone seven times platinum, and "Never Be the Same" has gone two times platinum.
"THIS IS ONE OF THE MOST SPECIAL, MEANINGFUL THINGS IN THE WORLD," she captioned a photo of her shiny new plaque. "Numbers and awards don't drive me, but it is really special that this many people wanted to listen to my music."
The former Fifth Harmony singer went on to thank fans for their support while gushing about the opportunity to finally create an album of her own. "It was one of the most special, intoxicating, consuming experiences of my life," she wrote. "I poured every part of myself into it and it really feels like every song is my baby."
Perhaps most thrillingly, Cabello capped her post with a brief update on the status of her new music — and it definitely sounds promising. "I can't wait to show you the next chapter soon - it's already the most special thing I've ever worked on and I am already peeing myself."
As for what we can expect to hear on album No. 2, the opportunities are endless. Producers Brian Lee and Louis Bell, who worked with the singer on Camila, told MTV News earlier this year that "her depth of what she knows musically is huge — she could do whatever she wants."
Check out Cabello's full post below.