Cardi B's 'Be Careful' Video Proves She Needs To Star In A 'Kill Bill ' Remake
👰🗡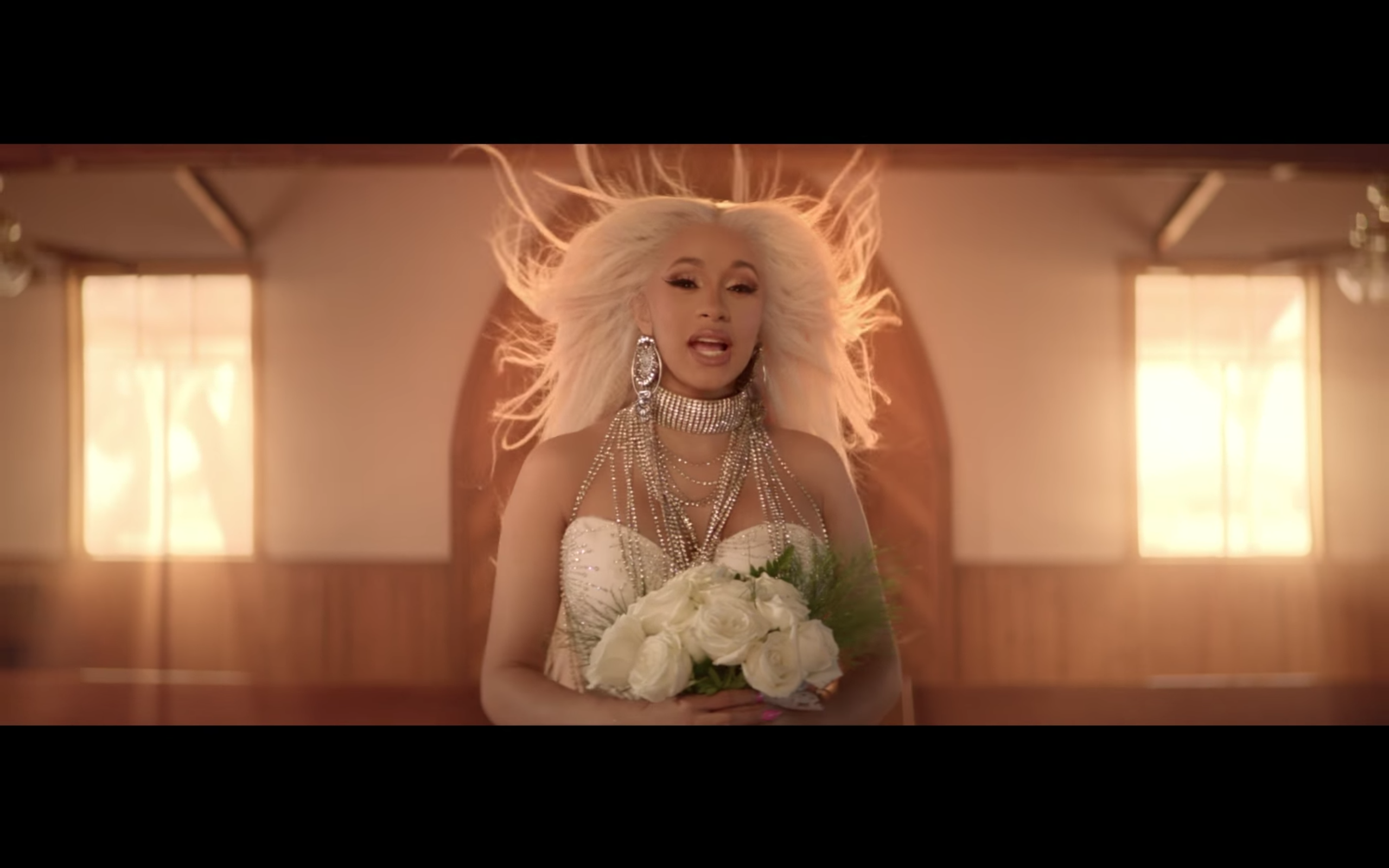 The "Be Careful" music video illustrates two things. First, you don't want to mess with Cardi B. Second, Quentin Tarantino needs to cast her in his next movie ASAP.
The Invasion of Privacy artist's latest visual is based on the church scene in Tarantino's 2003 classic Kill Bill and sees Cardi playing the role of the scorned bride. Decked in a beautiful white dress, the Bronx artist raps about the infidelities of a man in a classic Southwestern church. Unfortunately, the visual turns sinister as Cardi flashes forward in time to her husband's funeral. Dressed in all black, Cardi gloats over his casket before disappearing into the desert night. To be fair, she did tell us on "Drip" that she needed anger management.
"No, I wasn't talkin' about Offset," she said. "I was just talkin' about things I relate to and that have happened to me. First of all, I heard the record before I even was in love with Offset like that."
Offset and Cardi B both admitted they haven't started planning their wedding yet. Thankfully, this gives the Migos member more time to ensure he doesn't end up like the husband in "Be Careful."