We Spoke To The Man Ariana Grande Samples On 'The Light Is Coming'
68-year-old Craig Miller is just as confused by it as you are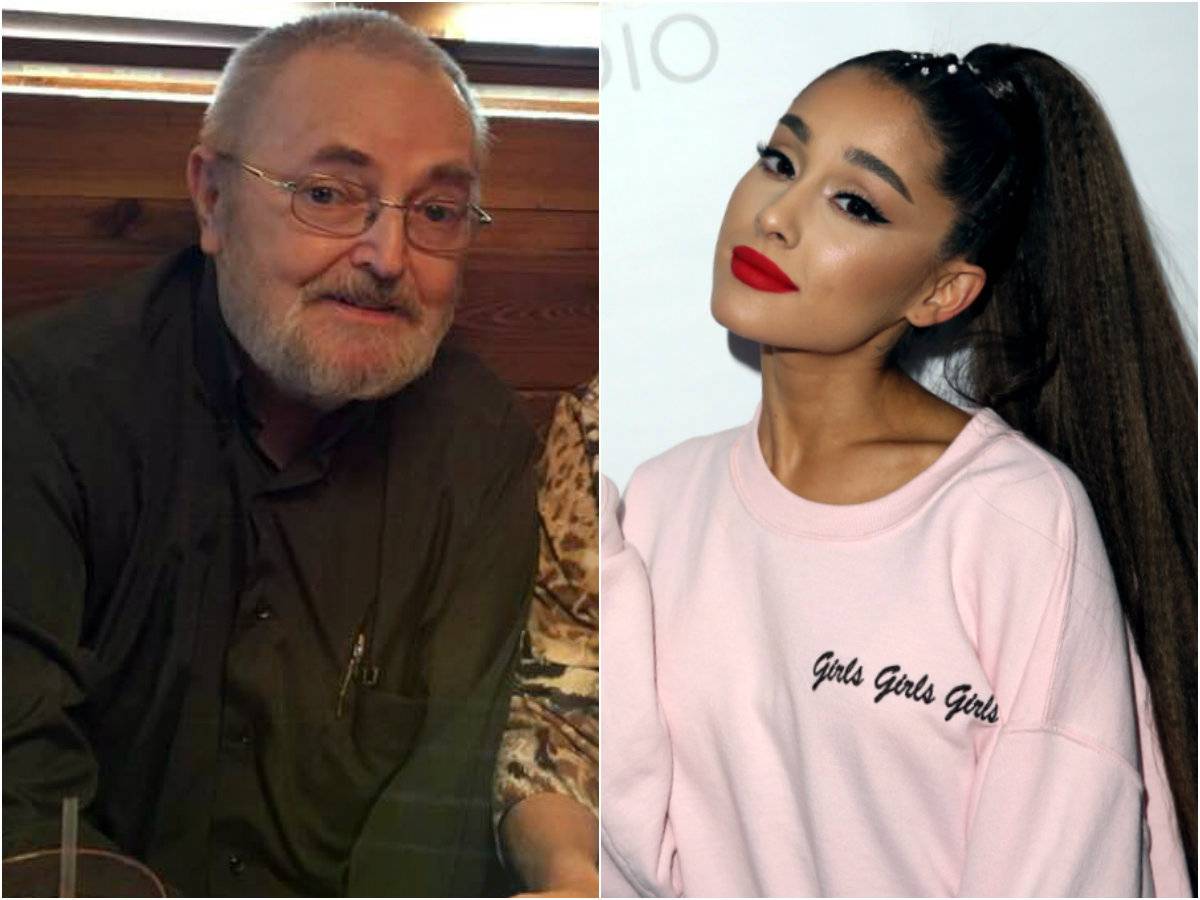 "You wouldn't let anybody speak, and instead!"
That's the phrase uttered upwards of 20 times in Ariana Grande's snappy new single with Nicki Minaj, "The Light is Coming." Since the glitchy dance-pop bop arrived last week, fans have been divided over the prominent vocal sample, which is either really adventurous and artsy or just super irritating, depending on who you ask. But no one is more perplexed by it than the man behind the now-famous voice.
His name is Craig Anthony Miller, and he's a 68-year-old native of Lebanon, Pennsylvania. In 2009, he attended a town hall meeting where he had a heated confrontation with then-senator Arlen Specter over the Democratic health care proposal. The clip became an infamous CNN moment, aptly referred to as "town hell," and Miller became a local celebrity of sorts. Why the clip was used in "The Light is Coming" now — almost a full decade later — is still unclear, though theories abound about Miller's voice representing repressed voices, and Grande's light-affirming message signifying hope amid the chaos.
Whether the song actually has any political undertones is totally lost on Miller, who I called last week after previously identifying the sample in CNN's video archives. After confirming that he was the same man who confronted Sen. Specter all those years ago, our conversation got underway, and I found out exactly what he thinks about his "feature" on Grande's new song.
MTV: I don't know if you're aware, but your interaction with Sen. Arlen Specter has become more of a news item lately. Do you know why?
Miller: No, I haven't noticed any reporting about that.
MTV: So let me tell you what's going on. Do you know who Ariana Grande is?
Miller: A singer, isn't she?
MTV: She is. She's a young pop star, and she released a song this week. It's called "The Light is Coming," and your voice is in her song.
Miller: My voice is in her song? Well how about that.
MTV: Yeah, so in the interaction you had with Senator Specter almost 10 years ago, there's this part where you say to him, "You wouldn't let anybody speak!" And that part, that snippet of what you said, is sampled in the song. You weren't aware of that?
MTV: Well, that's what has been going on, and I wanted to track you down to see what you thought of that.
Miller: I don't think much about it. When I went to that meeting, I had called Specter's office and I knew there'd be a lot of people and I figured there was no way I was going to get to speak. Well, his people told me, "Oh yes, everybody's going to get their chance to speak." I asked them if I'd be cut off at any certain point and they said, "No, you'll get to say all that you have to say." Well, it turned out that wasn't the case.
MTV: So you were confronting Arlen Specter about health care, right?
Miller: Yeah, it was health care — I had some stuff to say about that.
MTV: Well, if you don't mind, I'd like to play part of the song for you so you can hear exactly what I'm talking about.
["The Light is Coming" starts playing]
MTV: It starts off like that. Is it weird to hear your voice in a pop song?
Miller: What's the name of the song?
MTV: It's called "The Light is Coming." It's Ariana Grande featuring Nicki Minaj. Are you familiar with them?
MTV: Well, now you know that you're in their song! People were trying to find the sample — all they could hear was a man's voice saying that, and everyone was like, "Who is this guy?!"
Miller: (laughing) Well, I'm just a 68-year-old man.
[Miller's wife, Karen, starts talking on speakerphone]
Karen: Is this on YouTube? I know who Ariana Grande is, I've seen her.
MTV: Yeah, it is. And it's his voice saying that one line and it's repeated throughout the entire song.
Miller: I oughta ask her for some royalties!
Karen: I'm just floored that you would call tonight, after almost 10 years. That was 2010, 2011?
MTV: It was 2009, according to CNN. I don't know how the producers of this song got that sample and why they used it. Do you have any guesses?
Karen: No, this just came out of the blue!
MTV: And what's funny is that the producer of this song is a guy named Pharrell, and he released a song a few months back [N.E.R.D's "Lemon"] that has another sample in it from the same town hall meeting, and it's Arlen Specter's voice saying, "Wait a minute."
Karen: Oh my god. I'll have to tell my daughter this. [The song starts playing again in the background, after Karen found it on YouTube.] Oh my god. I'm gonna tell Becky about this. She's gonna roar.
MTV: Is she a fan of Ariana Grande's?
Karen: Yes and no. I mean, she's older now. She's in her 40s.
Miller: Is Ariana Grande a Christian?
MTV: I'm not sure, actually.
Miller: Because "The Light is Coming," that could be in reference to Christ's return, which is about to happen. So being associated with a song that has any kind of religious overtones would make me feel better.
Karen: Craig, I think she's more like Madonna.
Miller: I mean, I'm not in the MTV crowd because I'm 68 years old.
MTV: What do you think of the song? I know you're listening to it right now.
Miller: It's OK. It's not something I'm going to go out and buy or play a lot.
MTV: Even though your voice is on it?!
Miller: Well, that doesn't matter! (laughing) It's not going to put any money in my pocket, I'm sure! It could have people calling me up again, I guess.
MTV: If you could say anything to Ariana Grande about the song, what would you tell her?