Looking for a great comeback line? Then Demi Lovato is your girl.
Today (December 19), the "Really Don't Care" singer shared the biggest, baddest shutdown to a Twitter hater that was ever conceived.
When a random user sent her a foul message reading, "shut up fatty dont choke on ur mcdonalds!" Demi shot back with a calm and cool, "But.... Big Macs....."
YASSSSS, GIRL! YASSSSSSSSSSSSSSSS!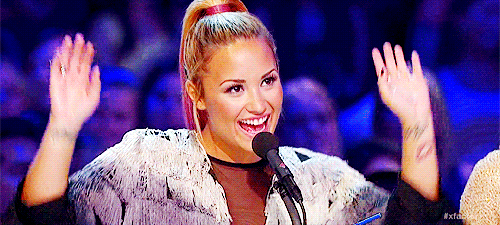 The 22-year-old has long voiced her struggle with having an eating disorder, and recently reminded the public during her PSA for the Mental Health Listening & Engagement Tour that we should rethink the way we view anorexia or bulimia.
"There's a wide misconception that anorexia and/or bulimia is a choice, and you often hear people say things like 'Why doesn't she just start eating?' or even 'Just stop throwing up,' " Lovato wrote back in November. "It's the ignorance and lack of education on mental illnesses that continues to put mental health care on the back burner to congress, even though this is an epidemic that is sweeping our nation and causing more and more tragedy every day. So please, let's be cautious of the words we use when discussing ED's and other mental illnesses."
If you or someone you know is dealing with depression or suffers from a mental illness, find resources, tips, and immediate help at Half of Us, or call the National Suicide Prevention Lifeline at 1-800-273-TALK.