You guys, we have a new obsession and it's "Black Mirror."
You may have heard of it in the last week (if you're an uneducated American like most of us here) after the show was added to Netflix, making the anthology series available to U.S. audiences, legally, for the first time. And oh what a show it is: "Black Mirror" plays out in a similar fashion to a show like "American Horror Story" where the storylines aren't necessarily connected.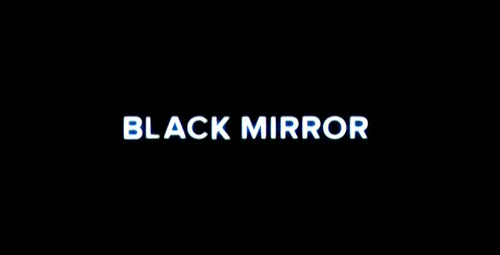 But they take it a step further, making each episode a standalone hour of television that posits different social scenarios with a sci-fi twist. Think of it like a modern-day "Twilight Zone" for the existential crises of the Millennial era.
As far as binge-watches go, "Black Mirror" is a relatively low commitment: there are only 3 hour-long episodes in each of its past 2 seasons. Although a Christmas special, starring Jon Hamm and "Game of Thrones" star Oona Chaplin (a.k.a. Talisa) is happening in a few weeks on December 16! The third season was only recently announced, so now is definitely the time to get familiar with the Charlie Brooker series—then you can lord your knowledge over uninitiated friends over the holidays.
1. It's Totally Trippy (In The Best Way)
What may, in the first few minutes, play out like a run-of-the-mill drama quickly takes a turn for the absurd. But "Black Mirror" doesn't play out as all camp with little substance — far from it. The outlandish situations are balanced with a serious dose of reality. If you like your high television drama with a bit of crazy, this is the show for you.
2. It's A Searing Social Commentary
One of the best things about "Black Mirror" is its ability to present something that seems completely ridiculous, but at the same coin, wholly familiar. The dystopian alternative realities—or simply extreme social scenarios—don't feel all that far off from our current state of the world.
3. It'll Really Make You Think
This is a show that will not leave you after you're done with it. In fact we sat, in awe, for a good ten minutes after watching the second episode of season one, "Fifteen Million Merits" thanks to the show's ability to really hone in on what's messed up, misguided, or downright egregious about the ways our world operates.
4. It Features People You Already Know And Love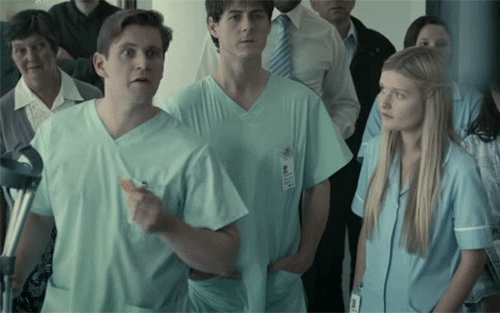 It's not just Jon Hamm who's getting in on "Black Mirror," several stars have tackled guest starring roles on the series before him: Rory Kinnear, "Downton Abbey" stars Jessica Brown-Findlay and Allen Leech (if only they'd been reunited! Sigh), Rupert Everett, Hayley Atwell, and Domhnall Gleeson have all gotten in on the insanity. So, basically: if you love good actors and acting you'll love "Black Mirror."
If "Black Mirror" is anything, it's fearless. And aggressively so — something a lot of American shows would do well to try their hand at. Because that's exactly the sort of television we can get behind.
Have you already watched "Black Mirror" yet? If so, let us know your thoughts in the comments.