Lady Gaga did more than just wear a wedding dress on Monday. Unless I'm mistaken, the "Anything Goes" singer clued us in on a few more songs that will appear on the track listing for her collaborative jazz album with Tony Bennett, Cheek To Cheek, which drops September 23.
Grab your most Cumberbatch-ian "Sherlock" scarf...
...And channel your inner Mary-Kate and Ashley because it's time to investigate this mystery.
Gaga Instagrammed two videos where a recording of her singing "Ev'ry Time We Say Goodbye" can be heard in the background.
The Cole Porter tune has been covered by jazz legend Ella Fitzgerald, among others, and would fit perfectly on Cheek To Cheek's track listing.
Though she could just be saying goodbye to her dog in style.
Instagram
Asia's not allowed to follow the artRave to her continental namesake due to "quarantine rules."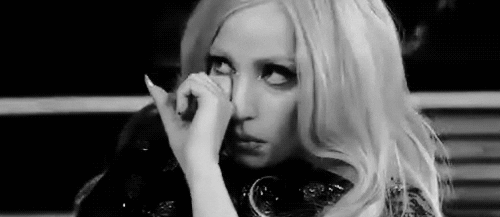 Then again, Gaga tweeted about the video using the "#CheekToCheek" hashtag. Hmmmmmm...
Two other Instagram posts reference the lyrics to Frank Sinatra's "I Won't Dance."
Instagram
I wouldn't be surprised if Gaga was listening to a Cheek To Cheek rendition of that song as well.
Instagram
Will "Ev'ry Time We Say Goodbye" and "I Won't Dance" appear on Cheek To Cheek?
We'll keep you updated as this mystery unfolds.