If you've ever dreamt of spending the night in a Jonas brother's house OR thought about attending the Super Bowl, now is your chance to do both. Thanks to Kevin Jonas, you are one airbnb account away from making it happen.
This morning, Kevin took to Twitter to announce his house was officially available for rent this weekend to the public via the popular apartment/housing rental website.
January 30, 2014
Kevin Jonas and his wife Danielle share a home in Denville, New Jersey, near Met Life Stadium. It is officially up for grabs this weekend, and the best part is he's throwing in four tickets to the big game to top off the deal.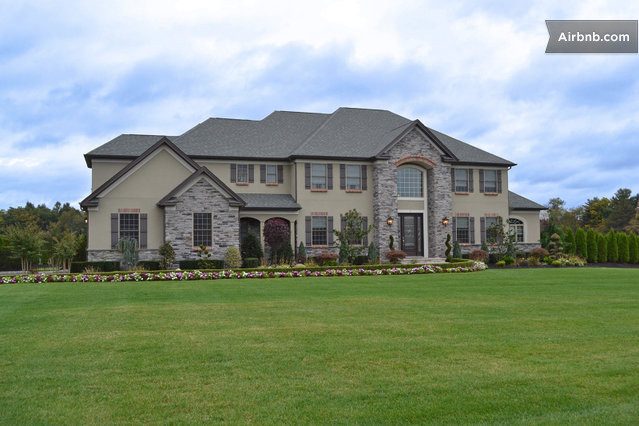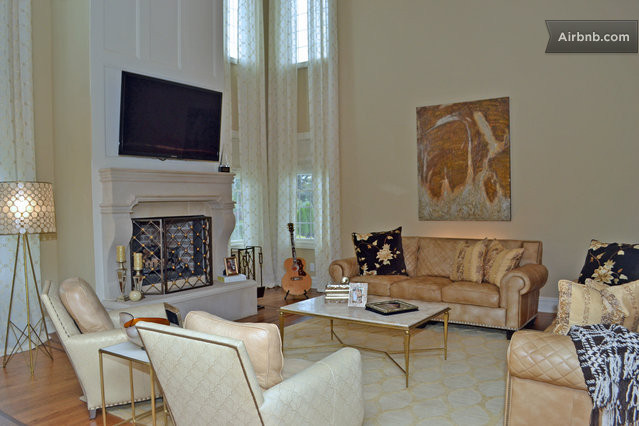 "I'm Kevin Jonas, you may know me from my recent TV show with my wife Danielle," he wrote in the listing. "We are currently expecting our first baby girl and have moved out of our home to make room for our new family of three. But before we sold the house, we wanted to offer up the opportunity for both music and football fans to have the chance to stay there for the Super Bowl. And I'm even throwing in 4 tickets to the big game!"
The airbnb posting features insider photos of the six-bedroom home, showing off impressive furnishings and style, including a home theatre with stadium seating complete with a 3-D projector, a 6,500 bottle wine cellar, and an in-ground saltwater pool.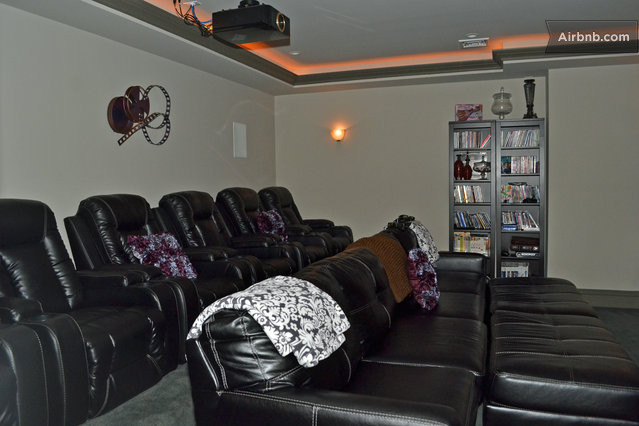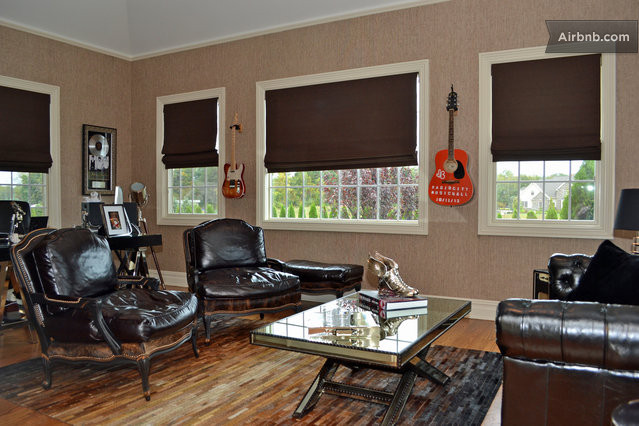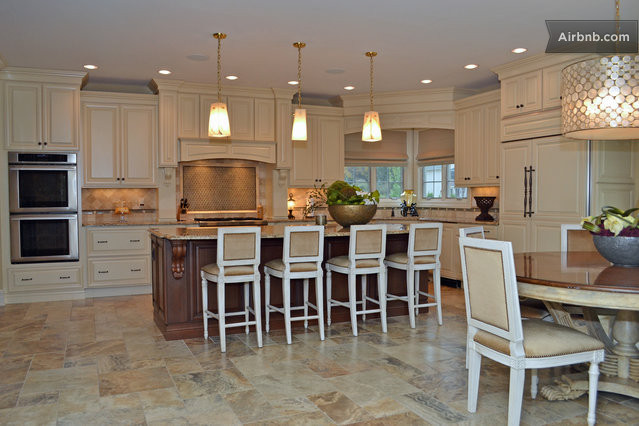 Renting the house will set you back a casual $20,000 per night, but Kevin explains in his posting that he will be donating some of the profits to his own charity, Change for Children.
Kevin also specifies the house is suitable for both Broncos and Seahawks supporters. "Seahawks and Bronco's fans can use our home as your home base when you are attending the game, and you can watch the after-shows from the comfort of our home theater with stadium seating and a 3-D projector."
Unfortunately for fans & enthusiasts of the Jonas Brothers, there is no phone number attached to this profile.
Would you rent out this house for the weekend?