There are two things a movie poster needs to do: tease the viewer with an enticing image and give actual information about the movie. Many posters either go too minimal (what was the actual title of the movie, again?) or overload (that's a lot of characters in that there superhero poster).
But over the course of 2013, two dozen movie posters completely nailed it. Whether they were photos from the actual movie, art based on the movie, or sometimes simply just a look at a character's mustache, these are the one-sheets that got our butts in the theater:
Simple, stark and conveys the terror in Chiwetel Ejifor's face perfectly. You get everything you need to know about the movie from this one image, the cast, and the title... And as a bonus, it gave a lot of white space to be filled with the critic's quotes once the uniformly excellent reviews started rolling in.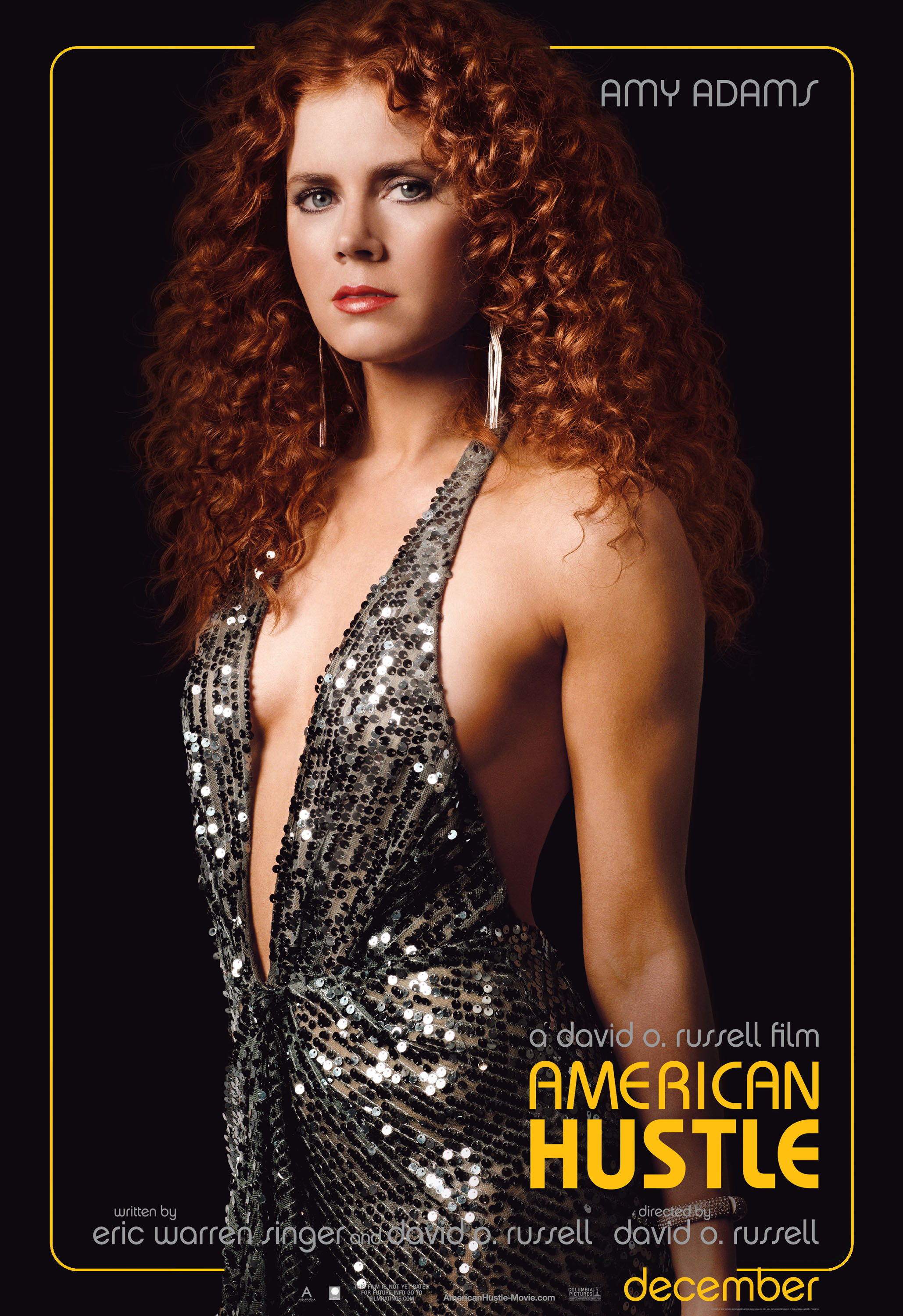 The character posters for "American Hustle" were unanimously great, conveying the insane style and ridiculous hair of the main actors. But Amy Adams' sultry/defiant expression — so against type for the normally family-friendly actress — bumps this one up a notch.
"Anchorman 2: The Legend Continues"

Ron Burgundy is back and so is his mustache, as this simple yet hilarious poster indicates.
"Jackass Presents Bad Grandpa"

A good poster should either tease you, or tell you everything you need to know about the movie. This simple real world image does both, perfectly nailing both Johnny Knoxville's drunk old man Irving Zisman, the inappropriate nature of his relationship with his grandson, and only begins to hint at the gross insanity that waits you at the movie theater.
Just a nicely designed negative space image that should intrigue any viewer into wanting to know more.
With one look, you know this is a story about America, an amazing cast, and a butler.
"Captain America: The Winter Soldier"

Superhero teaser posters have usually taken a pretty minimalist route, but this one is a doozy. Not only does it tease multiple aspects of the upcoming sequel, but Captain America makes a frickin' letter "A" with his body. How great is that?
Using the most iconic image from the original to tease the remake is a smart idea. An arresting image, too, of star Chloe Grace-Moretz.
"The Hunger Games: Catching Fire"

The poster campaign for the "Hunger Games" sequel was actually pretty much great from top to bottom, though this one is our fave. Without paying homage anything in particular, this image manages to look both iconic and new at the same time.
That's unmistakably Mickey Mouse's hand, covered in blood. It doesn't exactly tell you what the bizarre movie is about, but it's just enough of a tease to make the viewer want to know more.
The latest poster from next summer's remake picks out the most beautiful image from the trailer, and thrusts just a small piece of Godzilla in the picture. Knowing this is just a teaser makes us even more excited for the full poster.
One look, and you know this is a Wes Anderson movie.
Simple, stark and terrifying. Just like the movie.
It's slightly jarring to see the title of the movie, and just a dude on a pink background... Which is good, because it catches your attention. And so much emotion is conveyed by Joaquin Phoenix's face, you can't help but love this poster.
A simple, clean image that tells you everything you need to know about the new Superman movie: you will believe a man can fly.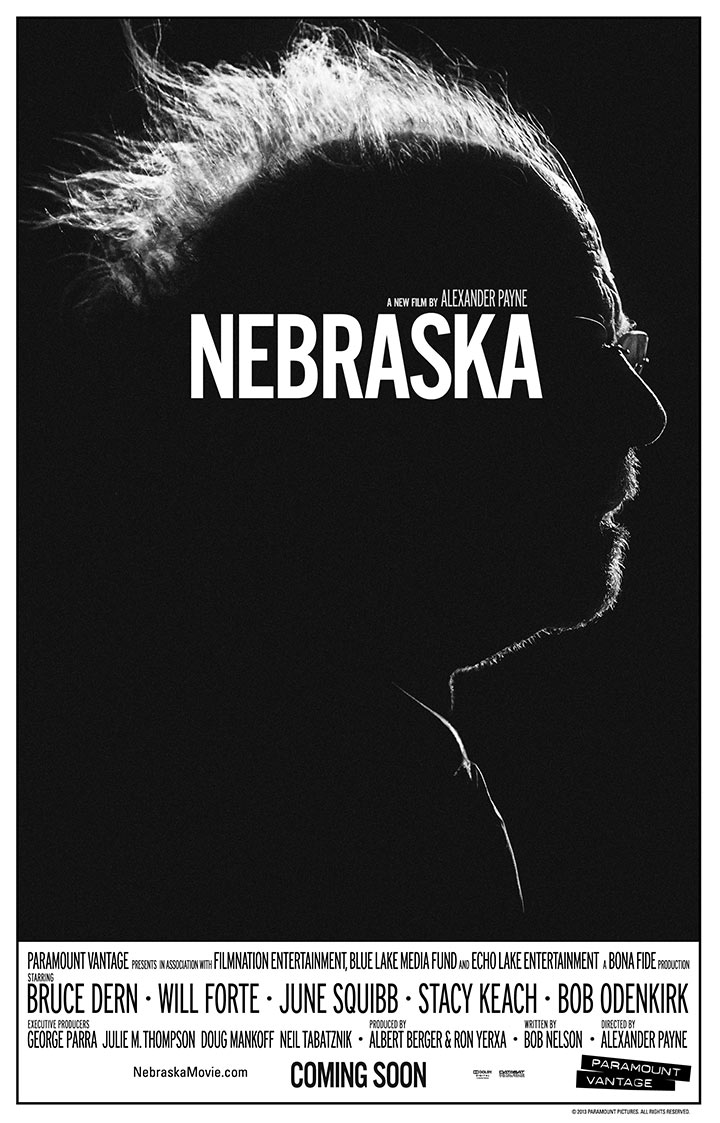 You can't really go wrong with a stark black and white image, and this poster just nails it -- particularly with all the negative space. Setting the block-text title inside of Bruce Dern's head is a stroke of genius.
The poster campaign for Lars Von Trier's latest provocation has been nothing short of brilliant. Honestly, it was hard to choose just one.
Everything you need to know, both content-wise, and the neon bright visuals are right there in one, simple, dangerous poster.
Very few posters deemphasize their stars the way this one does, but the mix of illustration and photography channels the dark fairytale feel of the film skillfully.
We're suckers for old school, hand-drawn movie posters. And this one for "The Heat" pushes those nostalgia buttons just right.
Hugh Jackman's Wolverine is an icon, and this painted poster captures that perfectly. Plus, the tease that Logan is going to Japan in the sequel, something fans have been asking about for years now is simply told without a single word.
Normally we'd take a poster like this to task for not showing any of the apocalyptic imagery from the movie; but the movie itself is way more about these guys beating each other up and taking the piss out of each other. So for that? Kind of perfect.
"The Secret Life Of Walter Mitty"

Like a comedic version of "Inception," these posters look beautiful and tell you what you want to know: Ben Stiller is a regular guy in really, really weird circumstances.
How can you not want to see a movie that has a Christmas tree made out of cocaine on the poster?
Spooky, creepy animal masks with a little blood on them, and the threat that, "You're next." Actually probably a good warning to stay away from the theater, but still a great horror poster.