Here's What Happened When A 'Very Angry' Angelina Finally Faced The Girls On 'Family Vacation'
She avoided them in El Paso, but it was time to talk in 'Jersey'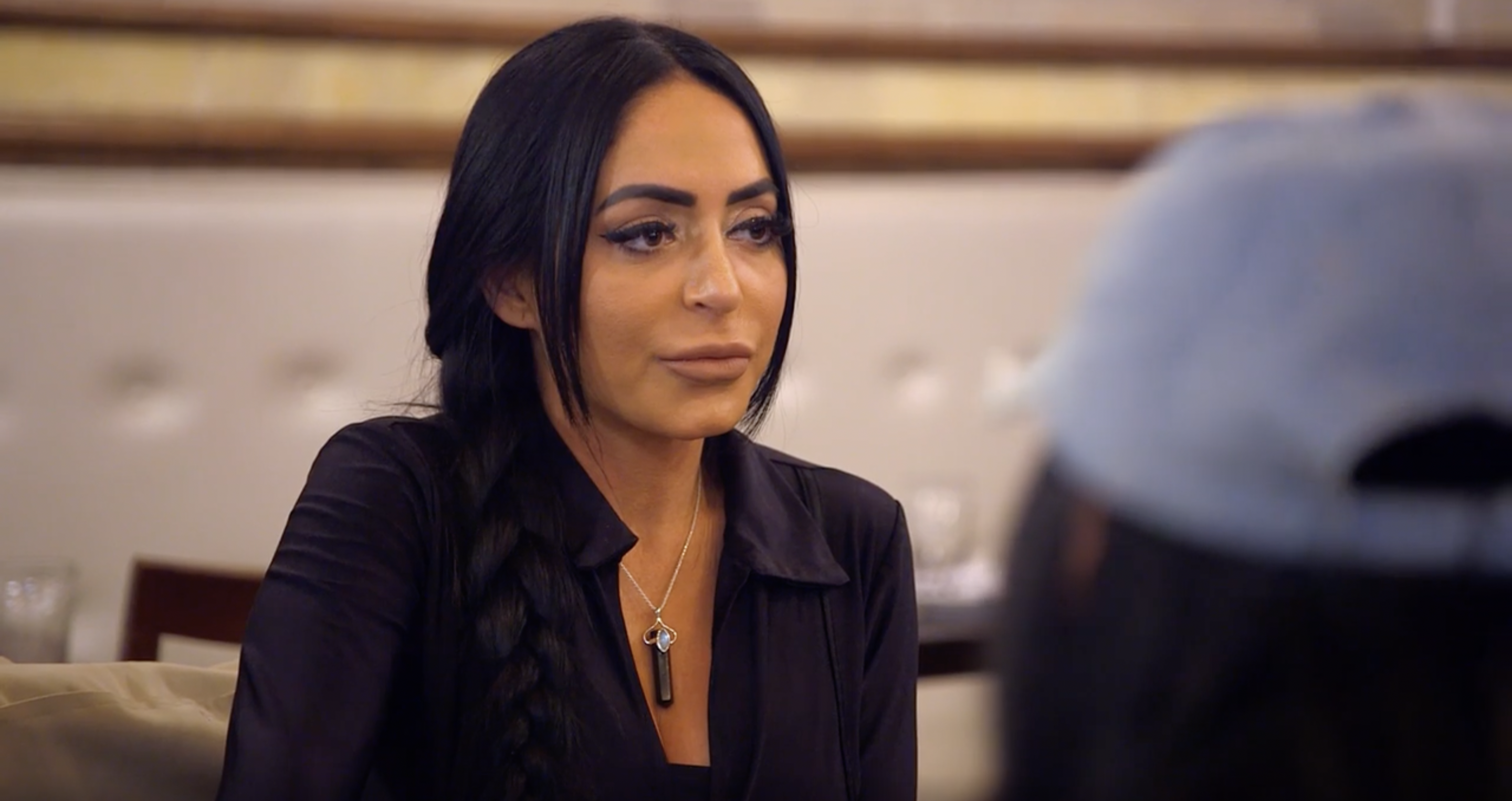 The gang peaced out of El Paso on this week's episode (minus one "dirty little hamster" who never even went) -- and once back in New Jersey, tensions were running high. The catalyst? Mike's incessant pot-stirring around Angelina's divorce.
"Look, Mike has gotten through a lot of bad hardship in his life, but Mike is also a sh*t stirrer," Angelina told her sister. 
Mike, on the other hand, continued to maintain his innocence.
"I mean, I'm kind of pissed right now that Angeliners is mad at me. She's running herself over with a Mack truck and blaming me," he said. "I'm the one that has all the receipts; why would you be coming at me? At the end of the day, the streets are messy, and somebody's got to clean it up." 
Determined to keep their side of the street clean, Deena and Nicole invited a "very angry" Angelina to lunch to clear the air surrounding the whole leaked speech drama. (Refresh: Ang's ex Chris told Mike that she was the one who leaked the wedding speech that won't die to the press. Mike told the girls, who aired their grievances on social media (despite telling Dr. Drew ages ago that they would leave Twitter out of any future disagreements.)
"I'm very hurt that the meatballs, and Jenni included also, would actually go ahead and just believe Chris," Angelina said. "No calls to me, no texts to me. I mean, we are going through a messy divorce. Why would you believe somebody that you hardly even know? 
Deena and Nicole immediately took "full responsibility" and apologized for their Twitter transgression. And although Ang still maintained that she "didn't f*cking leak" the speech, Snooki wasn't buying it.
"I know in my heart of hearts that Angelina was so upset at us that she leaked [it]," Nicole said. "I know it. I don't care what she says. I would love for her to admit it, but you know, it is what it is. I'm sorry I tweeted that, but let's just all move on and never talk about this again." 
Done and done -- at least for Deena and Nicole. As for Mike? Tune in  Jerzday Thursday at 8/7c for an all-new Jersey Shore: Family Vacation!