Camila Cabello Is Following In Beyoncé's Steps With These Two No. 1's
She's 'speechless' after scoring the No. 1 album and No. 1 song in the U.S.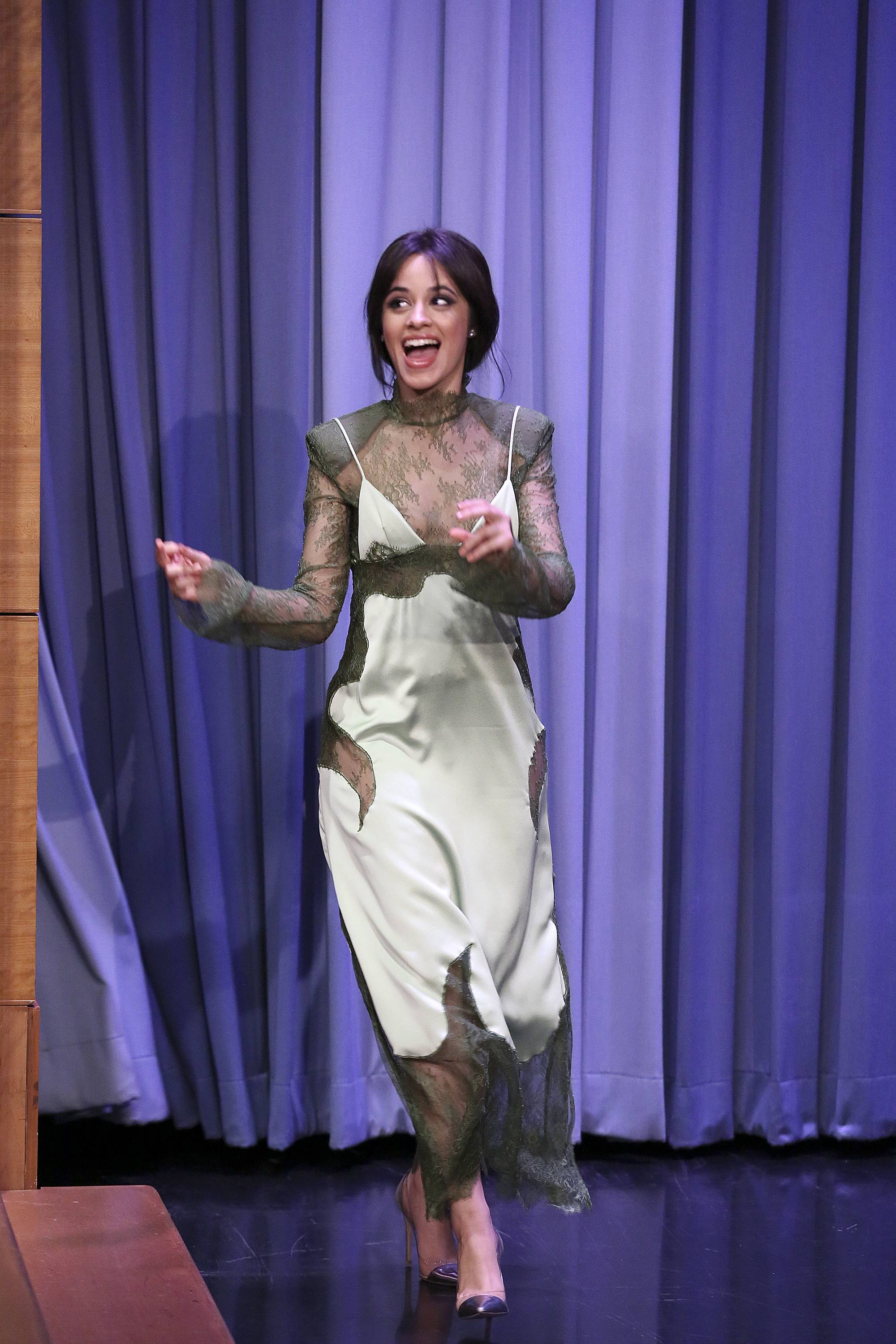 The numbers are in, and Camilizers are going to love this: Camila Cabello now has the No. 1 album AND the No. 1 song in the United States. Music world, meet your new pop princess.
On Monday (January 22), Billboard reported that Cabello's debut album, Camila, beat out the soundtrack to The Greatest Showman for the top spot on the Billboard 200 chart. The singer promptly expressed her excitement with an all-caps tweet that exclaimed, "I'M CRYING ON THE STREET" (which definitely beats "crying in the club," TBH).
With her latest triumph, Cabello has become the first female artist in three years to reach No. 1 with her debut album; the last was Meghan Trainor, who topped the charts with Title in 2015. Billboard also notes that Cabello is the youngest person to debut in the top spot with their first album since a 16-year-old Shawn Mendes did it in 2015 with Handwritten.
To pile on even more justified praise, the former Fifth Harmony singer has also become one of few female artists to ever top the charts with a solo album after charting as part of a group. Others to achieve the same feat include Selena Gomez, Gwen Stefani, Beyoncé, Lauryn Hill, Stevie Nicks, and Diana Ross.
As if that news wasn't exciting enough, Cabello's smash hit "Havana" also hit No. 1 on the Billboard Hot 100 chart on Monday, dethroning Ed Sheeran's "Perfect" and giving both Cabello and Young Thug their first No. 1 hit. With her concurrent No. 1 single and album, Cabello has become the first artist since Beyoncé to earn both firsts as a soloist simultaneously (Bey did it back in 2003 with "Crazy in Love" and Dangerously in Love).
Cabello shared her reaction to the news on Instagram, writing, "I can't even believe this. i'm so overwhelmed with happiness i love you guys so much. this is all because of you and how hard you go for me 😩😩😩😩 we DID IT!!!!!!! i love you i love you i love you i can't be articulate right now because i'm speechless but my heartbeat is saying a million words at a time !!!!!!!!!!!!!!!! I love you."
Clearly, going solo was a smart move after all. Congratulations, Camila!