[caption id="attachment_205766" align="alignleft" width="220"]
Getty Images[/caption]
If there's one surefire way to seal the deal on an Oscar prize — and three-time-nominee-but-no-dice-man Leonardo DiCaprio is probably just itching to fill up that dusty space on the shelf at this point — it's to make the world fall in love with one of its most prized former leaders all over again. Just look at what Colin Firth did with "The King's Speech" and, of course, Daniel Day-Lewis with "Lincoln." It's textbook, kids: Presidents and kings get trophies.
So, since leading up "The Great Gatsby" and "J. Edgar" and "Django Unchained" and a dozen other Academy fodder films didn't do the trick for some ruddy reason, well, Leo's now going the more obvious way with it by producing and starring in his own 'Merica-esque pic, "Wilson."
No, it's not a volleyball-centric sequel to "Cast Away" (although, wouldn't that be fun?) but rather a biopic of the 28th POTUS Woodrow Wilson who muscled us through our part in World War I and helped establish the League of Nations (which we never joined but whatevs).
So, yeah, all that good stuff and he was kind of a known bigot ... but supposedly the movie'll graze past his real opinions on women's suffrage and federal segregation practices and whatnot so as to help audiences cheer right along to those Fourteen Points and when he's granted that Nobel Peace Prize (a move which surely won't hurt DiCaprio's chances at a 'lil praise, either).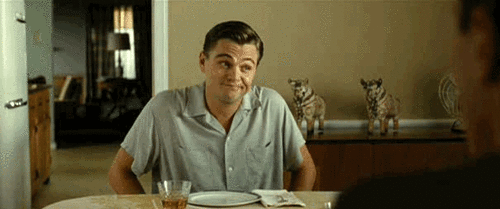 The script for "Wilson" is based on the Scott Berg biography of the same name which promises a look at "not just Wilson the icon — but Wilson the man." Translation: Make way for President DiCaprio, Academy.