[caption id="attachment_132492" align="alignleft" width="300"]
Paramount[/caption]
It's taken 20 years — sh'yeah! — but the shaggy-haired showboats of "Wayne's World," Mike Myers and Dana Carvey, have finally made nice and are now ready to party on.
As reported by The Hollywood Reporter, Myers will at long last re-team with Carvey and director Penelope Spheeris for an excellent "Wayne's World" reunion panel in Hollywood on April 23.
Myers had made the early '90s diss list for Spheeris after getting the director canned from the "World" sequel gig because he didn't like her editing room decorum (in other words, he wanted to pitch in his two cents on the cut but got denied). He lost favor with former "Saturday Night Live" alum Carvey when "Austin Powers: International Man of Mystery" came along. Carvey thought Myers' Dr. Evil character reminded of a certain Lorne Michaels impersonation he'd coined, so he cried foul and the two fell out.
Big dawg producer and Academy of Motion Picture Arts and Sciences president Hawk Koch, however, came along and was essentially like "Ex-queeze me, it's totally time to make peace dudes," and then everyone was essentially like "We are not worthy!" and caved.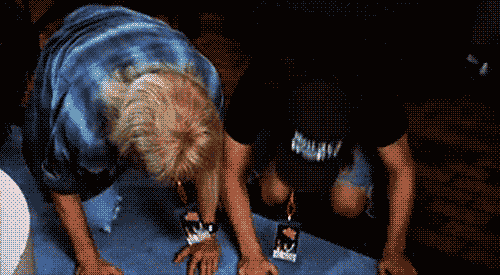 And now they're totally ready for the extreme close-up once again; scha-wing!
"We're all getting too old to be pissed," said the once-spurned Spheeris. "'Wayne's World' has such a beautiful, uplifting spirit about it. Why should there be a dark cloud? This is going to be cathartic. Everyone's going to walk out of there high — sort of like they did when they watched the movie."
That's what she said.
"SNL" creator and "Wayne's World" producer Lorne Michaels will host the big event.