Hydra Head Records, the long-suffering noise metal label founded by Isis' guitarist/vocalist Aaron Turner in 1993, always knew the end was near. Back in September, in a blog post titled "The Imminent Demise of Hydra Head Records," Turner explained his decision to shut down the label after 17 years of scraping by, and shift his attention toward maintaining its extensive back catalog. This week, the label launched a Kickstarter-style campaign called "Hydra Health: A Hydra Head Rehabilitation Project" to help make that dream a reality. To get it off the ground, they're offering up some excellent finds, ranging from $3 stickers to a $10,000 office spree in which the lucky fan can "take whatever you can carry" from the office, along with a Disneyland vacation with the Hydra Head crew.
Hydra Head launched the careers of several noteworthy bands in the 2000s, including Pyramids, Oxbow Circle, Oxfam and Harvey Milk. The style was forceful, fearless and a little unexpected, making the label ideal to carry the metal torch into the new millenium and introduce a new generation to guitar shredding. Using Hydra Head's shopping list as a guide, we've selected five gems to bolster (or round out) your collection: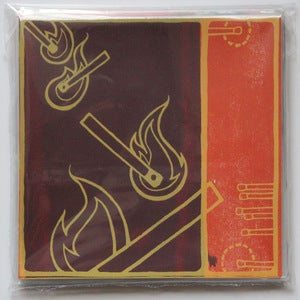 For those in search of a stocking stuffer, this grab-bag of HH loot might just be the ticket. Inside you'll find some old 7 inchers, plus a "small old-school print handmade in Boston by Turner himself."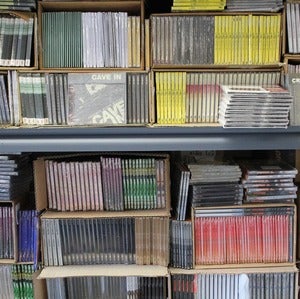 Thirty albums for less than the price of ten isn't such a bad deal when you come to think of it. It's also a cheap way to get familiar with the label, as several of these gems are hard to find in local shops.
3. Pyramids with Nadja Original Artwork With Limited 12" Remix ($300)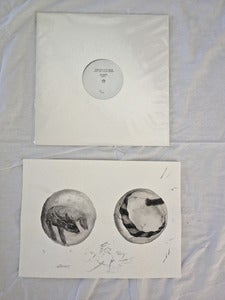 The 2009 collaboration between Denton, Texas rock outfit Pyramids and Toronto shoegaze duo Nadja is well worth the listen for anyone who likes their new age with a side of distortion. The 10 x 14" artwork by Faith Coloccia would make a lovely addition to your listening room, too.
4. BUZZOV*EN "Revelation: Sick Again" Original Artwork, LP Test Pressing ($400)
Faith Coloccia and Turner's drawing (she penciled, he inked) of two opposing waves is delightfully mind-bending stuff. Put Buzzov*en on the record player, however, and things get a whole lot darker really fast. The sludge metal pioneers of the early '90s had a bone to pick (or stab, your choice) when they finally released Revelation: Sick Again in 2011 after years of legal issues. Not that we mind; it's stoner rock just the way we like it, with plenty of negative lyrics and prog-rock hooks.
5. Pyramids / Horseback "A Throne Without a King" Original Artwork, LP & 7" Test Pressing ($450)
Turner's ink drawing of a feral pig may seem only mildly disturbing when paired with this rarity from Pyramid's collaboration with Horseback. Featuring solo outings from both bands, the LP gets at the heart of what made Hydra Head so exciting: Each band's willingness to push their sound further by smushing it together with another band's to see what comes out. This LP finds Pyramids exploring their mellow side, vacillating between tense electronica and swirling shoegaze.