[caption id="attachment_21339" align="alignnone" width="640" caption="Photo: Getty Images"]
[/caption]
An online gambling concern called OnlineGamblingPal.com shelled out over $10,000 the other day in an auction for a packet of Michael Jackson's hair, for the express purpose of weaving it into a working roulette ball (seriously). After that, who could keep from wondering what other extravagantly priced music memorabilia might be found at Gotta Have Rock and Roll, the site that set up the super-sized bidding? Of course, in these tricky times, not everyone can afford to flop that many Franklins on the table for a slice of musical history, so here's a conscientiously curated batch of goodies that can all be had for set-sale prices south of 10k on the site right now.
1. Elvis Presley's belt buckle ($3,900.00)
Just as the Prince of Pop is now set to take his hairy place as part of roulette history, the King of Rock & Roll lives on through this weighty chunk of waist wear. This metal belt buckle, bearing the classic RCA "His Master's Voice" insignia with the dog and the gramophone, was worn in concert by Elvis and comes from the collection of one of Presley's former costumers, who had been tasked with the heady duty of "removing many of the attachments from Elvis' belts and jumpsuits and switching them out with new attachments." For an item that enjoyed such close proximity to the preeminent pelvis of the 20th century, this is a steal.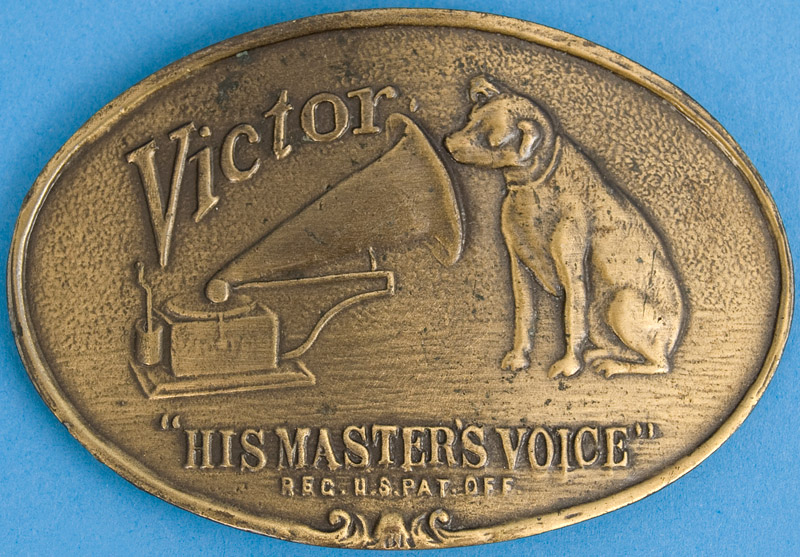 2. Jim Morrison's personally endorsed check ($7,500.00)
Where else can you collect a $200 check that puts you 7500 smackers in the hole? By the time the Doors' management company made out this check to Morrison in February 1968, the dark prince of L.A. psychedelia had already led his band through two hit albums and three Top 40 singles, so you might expect to see a few more zeroes on the right end of the former amount, but maybe they were afraid the Lizard King would squander it all on booze, blow, or black leather pants. If you practice copying the signature diligently enough, you can have some fun forging a letter from Jim to excite the remaining conspiracy theorists who still insist his death was an elaborate hoax.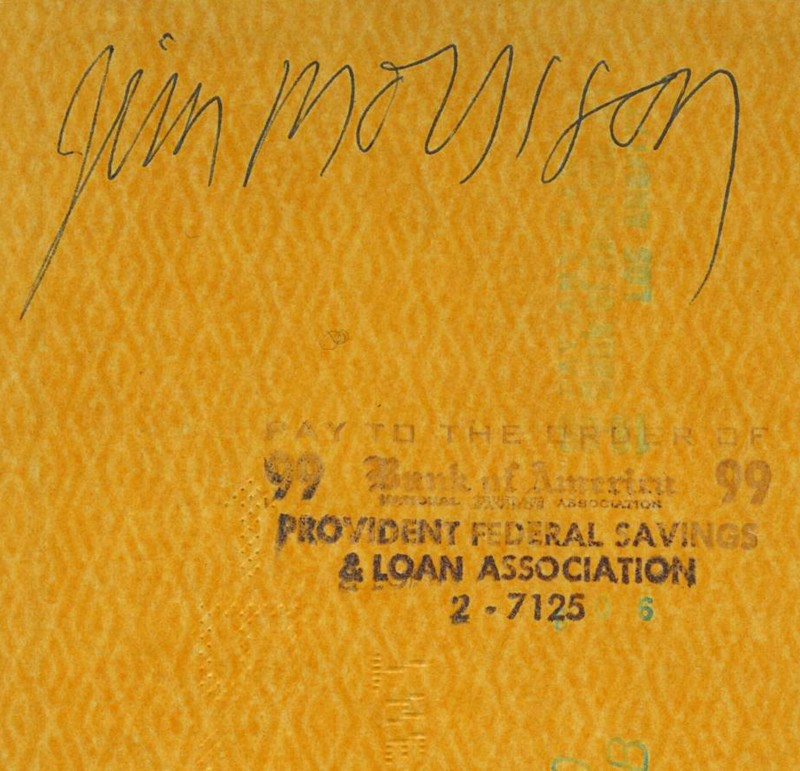 3. Set list signed by David Crosby, Graham Nash, and ... Art Garfunkel? ($3,900.00)
The year was 1991, and hippie balladeers David Crosby and Graham Nash had temporarily torn themselves out from under the iron thumb of Stephen Stills for a few duo shows. Presumably unable to avoid reverting to a trio format at some point, they invited along another aging folk-rocker missing a famous harmony partner -- Art Garfunkel. Stills and Paul Simon were probably busy elsewhere plotting world domination under the disturbing duo moniker "The SS" when Artie hopped onstage to guest with Dave and Graham, and afterwards all three signed the set list, which bears the added bonus of allowing us to shudder at the question, "What if it had been Crosby, Garfunkel and Nash?"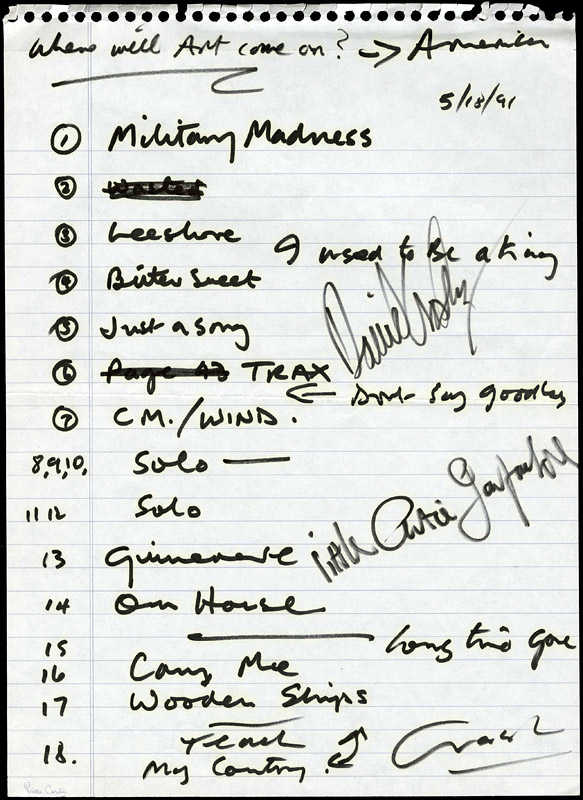 4. Steven Tyler's VISA card ($3,900.00)
At the tail end of the '90s, Aerosmith was just coming off the biggest hit of their Platinum-plated career with "I Don't Want to Miss a Thing," and their post-rehab revival was pretty much at its peak. If you could have gotten your hands on leathery-faced frontman Steven Tyler's personal credit card at the time, you would have surely had access to a hell of a lot more than 4,000 bucks – at least in that brief window of time before the band's goon squad tracked you down to ground your guts to mulch. Sure, with its 2/99 expiration date you might not get much monetary mileage out of that card now, but maybe you can "accidentally" flash it next time you're pulled over for speeding, and get off with a warning from some star-struck, classic-rock-loving cop.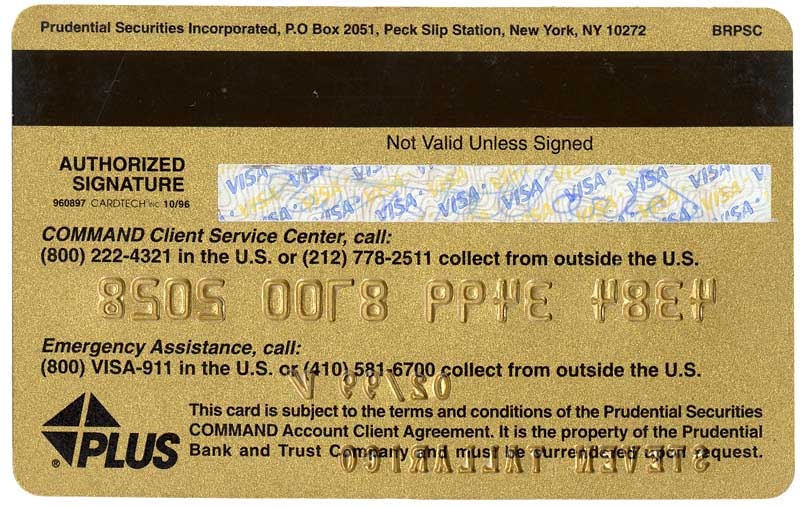 5. KC & The Sunshine Band stage costume ($2,900.00)
Don't even try to deny it -- you know you've daydreamed about hotfooting it up on the stage with KC & the Sunshine Band in their '70s heyday, while they bang out "I'm Your Boogie Man" and "(That's The Way) I Like It." If you just want to live out those disco dreams in the privacy of your own polyester-upholstered boudoir, snap up this vintage '70s stage suit once sported by an actual Sunshine Band member. We're talking rhinestone-embroidered orange flare pants emblazoned with palm trees and the band logo, matched by a green, wide-lapelled jacket with star-shaped studs, and red-and-gold flames. If all else fails, you can always flip it to one of the guys in the Scissor Sisters.