"Guardians of the Galaxy," the biggest wild card in Marvel Studios' hand, has officially begun casting! We reported late yesterday that a handful of actors have signed test deals to audition for Peter Quill, the half-alien known as Star-Lord.
The eight actors named in the original report rank among Hollywood's most sought-after, so we figured we'd break down the list of those in contention to give you a better idea of just who might lead the Guardians when they hit the screen in August 2014.
From the way the early reactions to Kathryn Bigelow's "Zero Dark Thirty" are sounding, we expect the profile of this "Warrior" stand-out to rise even higher. As a homework assignment, go watch Edgerton in "Animal Kingdom." You'll thank us.
Jack Huston's test could consist entirely of him wheeling a TV into the audition room and playing any given Richard Harrow-heavy episode of "Boardwalk Empire," and we'd be forced to consider him a frontrunner.
Sturgess, who has spent most of his career just off the A-list and out of the limelight, may have been waiting for exactly this kind of role to come along to finally step into the mainstream. Additionally, if James Gunn decides to add a psychedelic Beatles montage, we know Sturgess can hack it.
Considering that Pace is one of the most underrated actors currently working, it's easy to hope for an opportunity like "Guardians of the Galaxy" for him simply out of a wish for Hollywood karmic justice. If you're unfamiliar with him, look no further than Tarsem's "The Fall," "Lincoln," or even "Breaking Dawn - Part 2," in which he rips off many vampires' heads.
The test for Peter Quill could not come at a better time for Redmayne. Having already established himself as likeable leading man in "My Week With Marilyn," Redmayne is about to blow up thanks to his role in the Oscar contender "Les Misérables." Plus, the dude kind of looks half-alien already.
As easy as it would be to chalk this up to the "he's considered for every role" factor, Hedlund has managed to stay just outside the realm of being taken seriously as a leading man, despite being a worthy actor. This could be his chance.
Aside from his kickass first name and some strong work in "Animal Kingdom" with Edgerton, Stapleton is the least recognizable of anyone on the list. That all may change when "300: Rise of an Empire" hits, but by August 2013, it will be much too late.
The former Cyclops and perpetually youthful James Marsden handedly the wins "most famous" award when compared to the rest of the list, but if Gunn and Marvel are looking for a younger up-and-comer, he might not be the man for the job. Then again, how could we say "no" to this?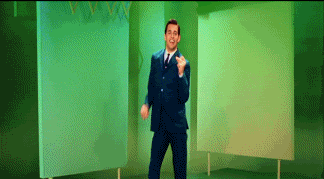 Who is your pick for Star-Lord? Let us know in the comments below and on Twitter!