The first photo of Mark Wahlberg with the young cast from "Transformers: Age of Extinction" went online over the weekend, giving us a look at the new group of attractive people that will run away from Autobots, Decepticons, and Dinobots when they all return next summer.
It's a cool photo. Nicola Peltz and Jack Reynor are in the background looking pretty and distracted, while Wahlberg stares off into the distance. At what? We don't know exactly.
So since this is the most revealing piece of official promotional from the highly anticipated sequel, we decided that it's worth diving into what Wahlberg could possibly be look at off on the desert horizon.
"Breaking Bad" RV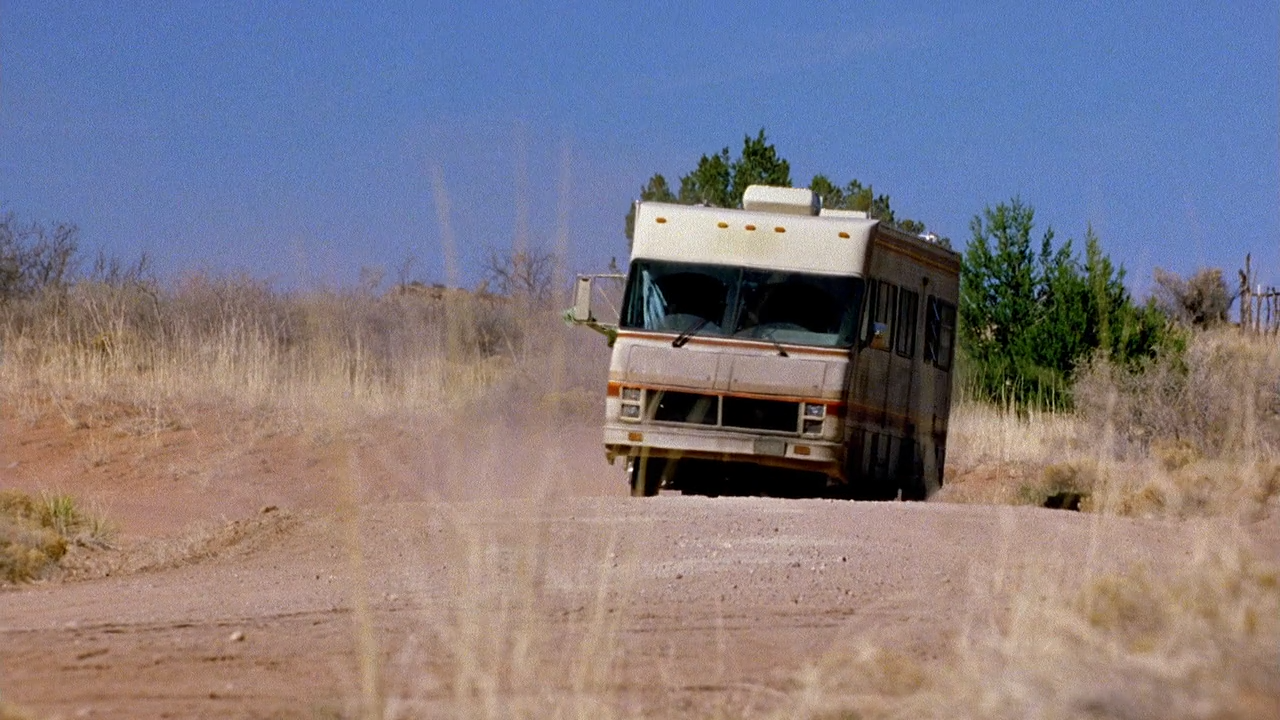 Michael Bay directing
Sir Lancelot running at him
The wind like in "The Happening"