Nick Cannon recently spoke with Parade about his role in "Drumline 2," which will apparently be more of a cameo than anything.
Also, "There Will Be Blood" gets the cartoon treatment in today's Dailies!
» Nick Cannon on his role in "Drumline 2" [Parade]
» A new clip from Ben Wheatley's "Sightseers" [Twitch]
» Brandon T. Jackson is all set to play Eddie Murphy's son for "Beverly Hills Cop" series. [Deadline]
» "The Hobbit: An Unexpected Journey" TV spot with new footage[ComingSoon.net]
» Selections from Justin White's "Rated G" art show [/Film]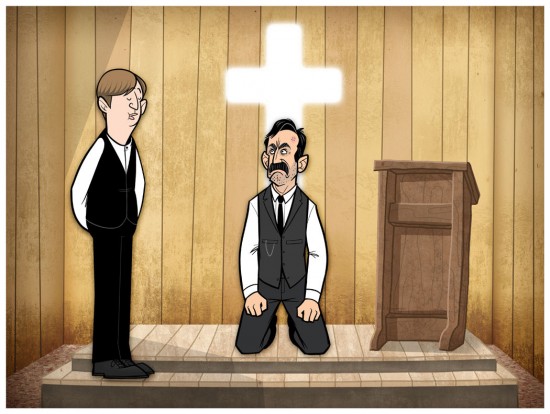 » Jack Nicholson might play Robert Downey Jr.'s dad. [THR]
Welcome to the Dailies, where the MTV Movies team runs down all the film and television news, odds and ends that are fit to print! From awesome fan art to obscure casting news, this is your place to feast on all the movie leftovers you didn't know you were hungry for.