Sure, it's great that "Arrested Development" is coming back for a brand new season of episodes on Netflix, but do you ever get the feeling that you wish you could do more? You love the cult show so much that you'd like to help, right?
Well, a new contest from Netflix and "Arrested Development" could give you the opportunity to win one of six walk-on roles during the new season. The contest, appropriately called "You're Gonna Get Some Walk-Ons," calls for fans of the show to prove their dedication through a video, photo, art, or anything that shows you're the biggest "AD" fan ever.
The cast and producers will then pick six winners from all of the entries for special walk-on roles during the new season.
As some inspiration for your #BluthWalkOn project, Entertainment Weekly assembled the reunited cast for their first photoshoot since production began on the new season. The photo, which is one of four covers of EW's reunions issue, makes us happy to no end.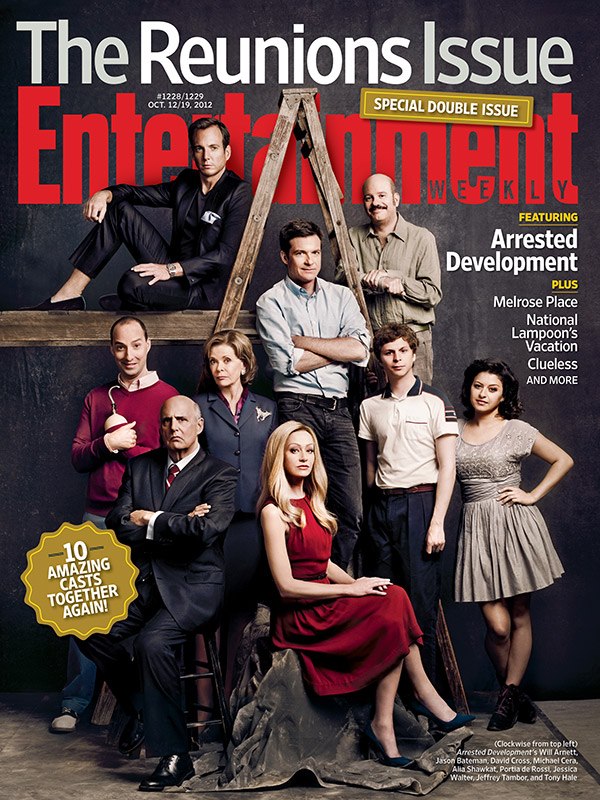 As the judges of the competition, the stars of "Arrested Development" are particularly excited about the walk-ons. For evidence of this enthusiasm, look no further than this video featuring Michael Cera and shot by series creator Mitch Hurwitz. Cera might not know what's going on, but he sure looks happy.
You can submit your entries to YoureGonnaGetSomeWalkOns.com or by using the hashtag #BluthWalkOn on Twitter, Instagram or Tumblr. All entries are due by October 16, 2012.
What would you do for a walk-on role? Let us know in the comments below and on Twitter!