Arabella (right) is the spitting image of her mom, Alex Sekella.
With the premiere of "Teen Mom 3" right around the corner, it's time to reacquaint yourselves with the four girls once featured on "16 and Pregnant" and get to know their kids, who've grown so much since you last saw them! Over the weekend, Alex's little girl, Arabella (who is the spitting image of mother), celebrated her second birthday with a party fit for a princess, complete with a tiara and bouncy castle. Move over, Duchess Kate, Alex has got the real royal baby!
Alex flooded her social media accounts with photos from the special day in which Arabella and her friends appear to be having a blast splashing around in a swimming pool/jungle gym hybrid (where can we get our hands on one of those?). "My princess Arabella," she shared with a snapshot of Arabella giving her giant birthday cupcake's frosting an initial taste test. By the look on her face, the little monarch deemed it worthy of consumption, but let's hope -- for mom's sake -- the sugar fix didn't keep her up all night!
+ Check out the pics, and tell us if you're excited for "Teen Mom 3" to begin.
It's her party, and she'll taste frosting if she wants to.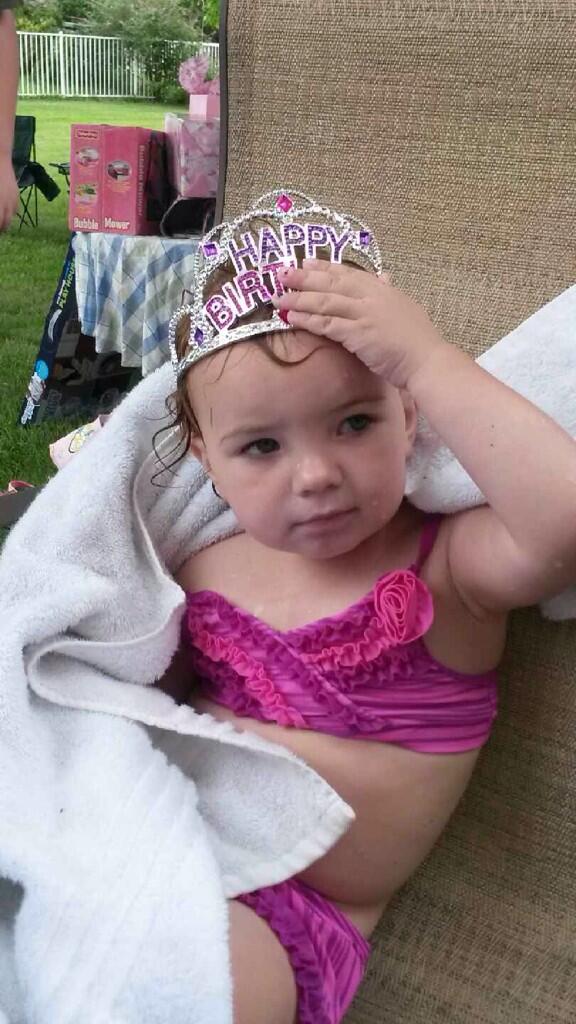 The birthday princess takes a break to survey the scene.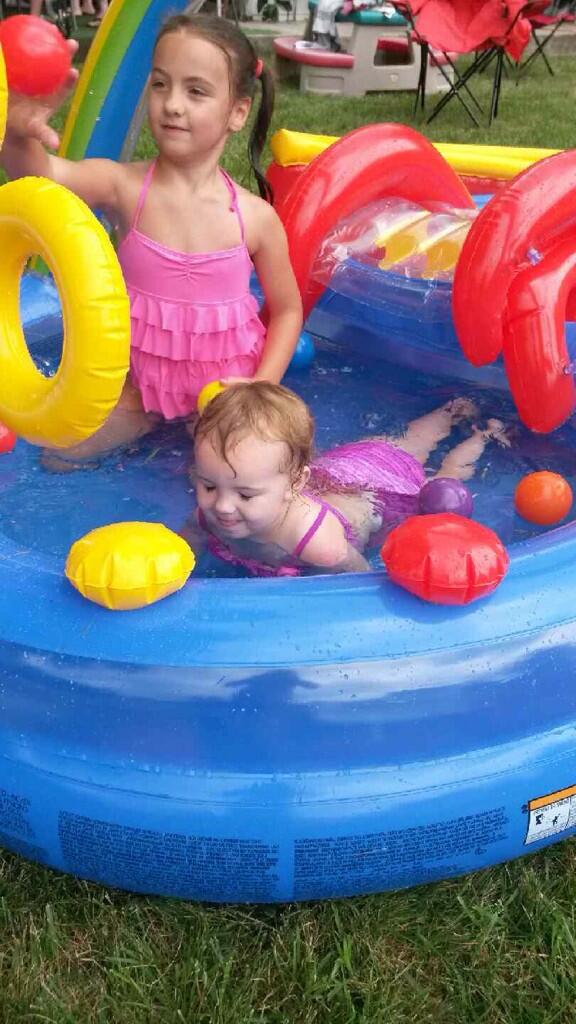 Pink is the new black -- at least when it comes to kiddie bathing suits!
Dig Remote Control? Follow us on Twitter, like, now.