Chanel's official cover art for her mixtape, "Now You Know."
Chanel West Coast has certainly come a long way from rapping Rob Dyrdek's phone messages at the "Fantasy Factory" reception desk and giggling with him on the "Ridiculousness" red couch (not that she's going anywhere -- she'll be back when the series returns July 18). In May, the beautiful blonde was signed to Young Money Entertainment, and after some heavy anticipation, her very first mixtape, "Now You Know," is dropping today at 3 p.m. EST! The cover art above definitely has us intrigued, so let the countdown begin...
Since she announced the new project, Twitter has been buzzing with excitement, and Chanel's fans have been coming out of the woodwork to support their girl. Some have gone as far as to create their own cover art, and Chanel can't get enough. "Hey Luvs! Whoever makes fan art for #NowYouKnow tweet it to me ASAP! I'll RT all of them!" she posted last night, and the creative floodgates opened.
Below are some of our favorite fan-made covers for the whopping 18-song mixtape (featuring "Karl Lagerfeld"), and each one represents different sides of CWC's personality. Feast your eyes on 'em, and be sure to check out "Now You Know" when it debuts later today!
This entry by @jessediebolt is almost as colorful as CWC's rainbow-scaling locks! 
@SbMDesigns captures Chanel's West Coast vibe.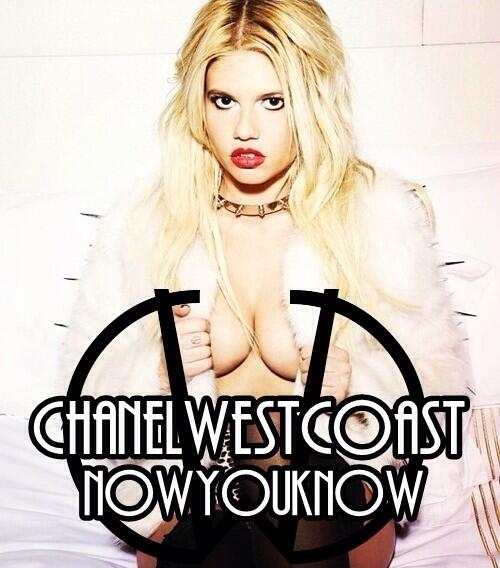 This one, courtesy of @NostalgicJunior, channels Chanel's sexy side.
Dig Remote Control? Follow us on Twitter, like, now.