Bey's been drinking, Bey's been drinking -- to celebrate!
Why is today not a federal holiday so that we can mourn the end of Beyoncé's "Mrs. Carter Show World Tour"? Close everything, shut down the world, everyone go home, and sit in silence -- except to call up your local pizza-delivery joint because we need pizza now more than ever.
Not even gonna pretend that we're not crying right now, because this is actually us at the moment: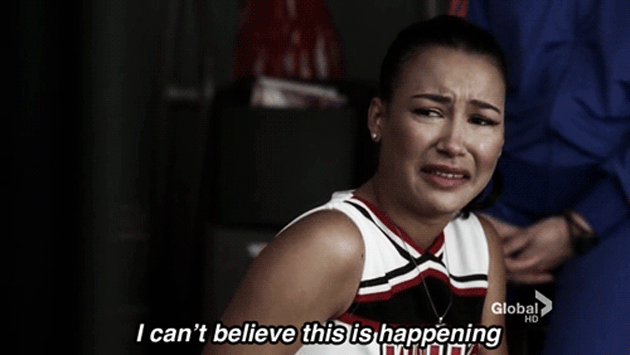 Literally choking out "SURFBOARDT" in between sobs. Anyway, by the looks of these champagne-popping photos Bey posted on Tumblr, the "Partition" singer isn't nearly quite as distraught.
And because Beyoncé and Jay Z are the most in love couple ever, the "Holy Grail" rapper was also on hand to honor his wife's mega-accomplishment. (Not pictured: Blue Ivy, who must've been sipping some sparkling cider from dad's Grammy Award while snuggling with her pet giraffe just out of frame.)
Cheers to the most perfect couple ever!
We're assuming Jay's toast went something like: "To your unlimited talents, your perfect family, and all those high-speed fans for blowing your hair into a  hypnotically ***flawless frenzy onstage. YAAAAS!" Wait, did we say Jay's toast? We meant our toast. To Beyoncé!
Photo credit: Beyonce's Tumblr / GIF: NoCookie.net