It looks like Pixar is prepared to go beyond infinity, seeing as "Toy Story 4" is officially on the way, hitting theaters seven years after the release of what looked to be the final film in the series, "Toy Story 3."
Woody, Buzz Lightyear and the rest of the gang are all heading back to the big-screen, and as exciting as that is, there's some cause for concern, too. In Pixar we trust, but there's always risk involved when returning to a beloved franchise, especially one that ended so well.
Fears aside, the "Toy Story" ship is lifting off once again — and here's what we want to see when it lands in 2017.
1. Rashida Jones and Friends

The "Parks and Recreation" actress is one of the writers on "Toy Story 4." That's cool! But we want to hear her in the film as well. Not only that, we want some of her friends along for the ride. Look no further than her old Pawnee pals — Amy Poehler, Aziz Ansari, Nick Offerman and the like. There can never be enough celebrity voices in a "Toy Story" movie.
2. A Better Buzz

If there's one element that didn't quite work in "Toy Story 3," it's the Buzz story. Spanish-speaking dancing-fiend Buzz was good for comedic value, but it added very little in terms of heart. Woody's done that heavy lifting for all three "Toy Story" movies, but when we come back for round four, here's hoping he has some more help from his space ranger amigo than last time.
3. The Return of Sid

Have you read the Sid theory? Read the Sid theory. Short version: Sid's seen as a garbage man in "Toy Story 3," and that's because he's trying to find and rescue any and all toys that are thrown in the trash, as a positive response to the trauma he suffered in the first "Toy Story." It's an awesome theory, and could provide a very cool story for "Toy Story 4," if not the story.
4. Iron Man and Friends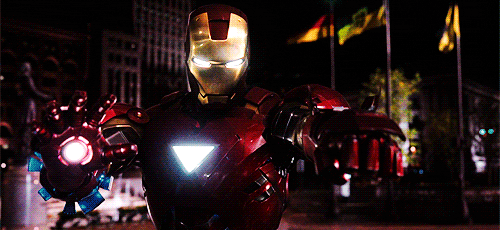 Disney bought Marvel back in 2009, too close to the release of "Toy Story 3" for any serious appearances from Earth's mightiest heroes. Now that these superheroes are some of the most recognizable characters on the planet, how could Pixar resist adding Iron Man and Star-Lord cameos for the new film — especially with Robert Downey Jr. and Chris Pratt providing the voice work?
5. Darth Vader and Friends

Except the opposite of no. Disney owns "Star Wars," too. Buzz, time to wake the Force up.
If Toys 'R Us doesn't want them, Woody will take them in.
7. A Really Great Movie That Doesn't Screw Everything Up

Which is a tall order! But it's an order that Pixar should be able to clear with ease, given their track record. Still, it's worth hammering home: "Toy Story 3" was so excellent, and such a fitting end to the story that first began almost 20 years ago. Indeed, by the time "Toy Story 4" hits, it'll be more than 20 years since the original. We love these characters, and we're excited to see them again, but only if they're in fighting shape. Pixar has more than earned good will from fans, but going forward with "Toy Story 4" is a high-stakes leap of faith. No pressure.
"Toy Story 4" arrives in June 2017.