Memo to all you MTV diehards: It's time to show how much you really care for your beloved shows in a BIG way!
A few of our favorite programs are officially in the running to be nominated for the People's Choice Awards 2015, and it's up to us to put them over the top. Get your votin' fingers ready, 'cause there's no limit on how many times you can cast your nominations now through October 30. The top five nominees in each category will then be up for voting on November 4. Here, we've even made it easy for ya:
Nominate "Teen Wolf" for Favorite Cable Sci-Fi/Fantasy TV Show
While "Teen Wolf" has spawned everything from its own fan convention to an abundance of stan swag (including playing cards), the hit show has yet to score a People's Choice Award. You don't want to see Stiles crying again, do you?
Nominate "Faking It" for Favorite Cable TV Comedy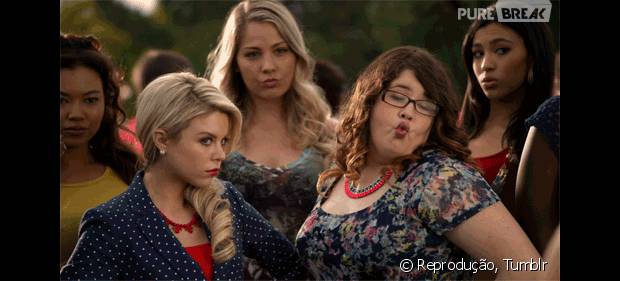 Time to rejoice, Karmy Army! The hot new show "Faking It" is gettin' a little much-needed recognition in the form of a PCA pre-nom nom. Turn that into an official nomination (followed by a PCA win?!) and then celebrate, Lisbeth-style.
Nominate "Awkward" for Favorite Dramedy
"Awkward" is no stranger to the People's Choice Awards (it won in 2013 for Favorite Cable TV Comedy!), but seeing as there's only one season left to go (*tear*), the show kind of deserves this gigantic honor. Otherwise, Tamara will pee on your bed.
Tune in to the People's Choice Awards 2015 on Wednesday, January 7, 2015 at 9/8c on CBS.