Like most people who would rather watch a "Real Housewives" reunion show than experience even a fleeting moment of actual productivity, several once-promising hours of my life have been vanquished in the name of lifelessly finishing the last hour of a cable movie that I have already seen 3,500 times. It's a proud American tradition, after all. You're flipping through the channels and there it is: the movie that you know every word of, peppered with commercials, and yet you just can't resist settling in for the long haul. You know. Those movies.
But a cable movie irresistibility hierarchy exists, even if it's never been written -- until now. Below, we've taken what we've determined are the 11 most ubiquitous cable movies and ranked them by our futility in doing anything else when they're playing, even (perhaps especially) at 4 a.m.
Witness, friends and underachievers:
11. "Meet the Parents"
IRRESISTIBILITY RATING (out of 10): 2
"Meet the Parents" is, of course, a super-watchable modern classic, but not because of its resolution. You're not going to sprawl on your couch with 47 minutes left in "Meet the Parents" and intensely shout to your girlfriend, "Babe, call and see if you can change the reservation to 9 – I am NOT leaving this effing apartment until I see Stiller finally put a ring on this girl."
10. "Knocked Up"
IRRESISTIBILITY RATING: 2.5
Since "Knocked Up" is a Judd Apatow movie, that means that the first half is almost entirely comedic and the second half is almost entirely people yelling at each other and then apologizing (except for "This is 40," which is one big second half). Ergo, despite being arguably the acclaimed director's best and funniest pound-for-pound movie, you're mostly happy tuning in for 15 or 20 minutes, laughing at Bill Hader, Jason Segel, Ken Jeong, etc., and then doing something else.
9. "Iron Man"
IRRESISTIBILITY RATING: 3.5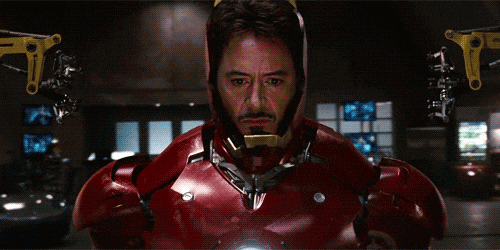 The thing with "Iron Man": If you're watching it at all, you probably started from the beginning. It's just not the type of movie where you miss the whole Stark-fights-his-way-out-of-Middle-Eastern-cave intro but still care what happens at the end anyway. Plus, I don't know if any of us have recovered from bald, mean Jeff Bridges. Jeff Bridges has incredible hair, and he's a nice person. Come on. Enough.
8. "Forrest Gump"
IRRESISTIBILITY RATING: 4
It's not that "Forrest Gump" isn't one of the most pleasant movies of all time, it's that the film's vignettes are all equally enjoyable separately. You're more than satisfied to briefly sit for the Vietnam scenes before going food shopping, grabbing a coffee, and checking in on your secret second family before finally coming back just in time for Forrest's cross-country jog. A perfect little Sunday.
7. "Goodfellas"
IRRESISTIBILITY RATING: 5
"Goodfellas" would have been higher on this list were we still in, say, 1997, before "The Sopranos" made every mob-themed movie or television show before or after seem at least slightly tired with a re-watch. "As far back as I can remember, I always wanted to be a gangster" just evokes a heavy, patronizing sigh now. Get a real job, Ray Liotta. Grow up.
6. "The Dark Knight"
IRRESISTIBILITY RATING: 6.5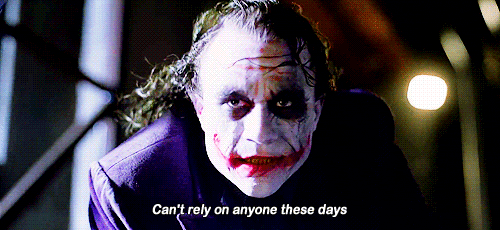 Ok, this is getting tougher. You pretty much at least have to stay until the massive, horrifying prisoner calmly says to the whiny middle-aged white guy, "You don't want to die, but you don't know how to take a life," before throwing the bomb trigger out the ferry window. Then you can turn off the TV with the knowledge and comfort that you would have definitely done the same thing, including praying solemnly with your fellow prisoners afterwards.
5. "Ferris Bueller's Day Off"
IRRESISTIBILITY RATING: 7
You don't HAVE to stick around to see Mia Sara say to herself "He's gonna marry me!" but why would you deprive yourself of such good feelings? Because you're a sadomasochist? Oh.
4. "Independence Day"
IRRESISTIBILITY RATING: 7.5
If you don't watch at least through Bill Pullman's pre-victory speech, there's statistically a 78 percent chance you are a human pile of garbage.
3. "A Few Good Men"
IRRESISTIBILITY RATING: 8.5
I have a greater responsibility than you can possibly fathom (writing this article). You weep for "Meet the Parents" and you curse the internet. You have that luxury. You have the luxury of not knowing what I know: that I'll cry if you leave a mean comment beneath this piece. The witness is excused.
2. "Taken"
IRRESISTIBILITY RATING: 9
Obviously you're going to keep watching to see Neeson decimate Europe's population one neck-snap at a time, but I particularly enjoy the reunion at LAX at the end of the movie, where everyone happily embraces each other and no one gives a flying f--k about the daughter's dead friend, Amanda. Seems your dad doesn't love you quite as much, Amanda. Apologies.
1. "The Shawshank Redemption"
IRRESISTIBILITY RATING: 10
Inarguable.
BONUS: "Fast & Furious 6"
IRRESISTIBILITY RATING: (Lyrics to Robert Palmer's "Simply Irresistible")
ANALYSIS: DAT 75-MILE PLANE RUNWAY THO.