Whatever happened to predictability, the milkman, the paperboy, and evening TV? Looks like we're about to find out, as "Full House" is gearing up for a comeback.
After almost twenty years off the air, "Full House" has been eyed for a revival, with speculation that most, if not all, members of Danny Tanner's household will be along for the ride. But what has life been like for the Tanners in the two decades since we saw them last? Has it all been filled with top-down drives down the Golden Gate Bridge, or have there been periods of darkness as well?
Let's find out...
Danny Tanner

Is he still anchoring "Wake Up San Francisco," or has neat-freak Danny evolved with the digital age? Perhaps he's pioneered a new online version of the morning talk show, and even tapped into the dirtier sense of humor his real-life alter-ego is best known for.
Uncle Jesse

Considering that Jesse and the Rippers played on Late Night with Jimmy Fallon last year, seems the years have had mercy on America's best-haired uncle.
Rebecca Donaldson Katsopolis

Also appeared alongside Jesse on Fallon, also seeming to be doing well, probably up to her ears in worrying about Nicky and Alex as they get ready to graduate from college.
Nicky and Alex

Yeah, that's right. Not only are Nicky and Alex college-aged now, they're college graduate age, and old enough to take sexy shirtless selfies. Doesn't that feel special?
Michelle Tanner

And she's almost 30! And apparently no longer around, as it sounds like the Olsen twins aren't quite as keen to reprise their shared role of Michelle. It only takes one of them to come back, of course, but in the event they bow out, chalk it up to Michelle becoming a singing superstar currently on the "You Got It Dude" world tour.
Stephanie Tanner

Also a singing/dancing superstar, currently hosting "Mr. Bear," a new TV series inspired by a lifetime of "Ranger Joe."
Joey Gladstone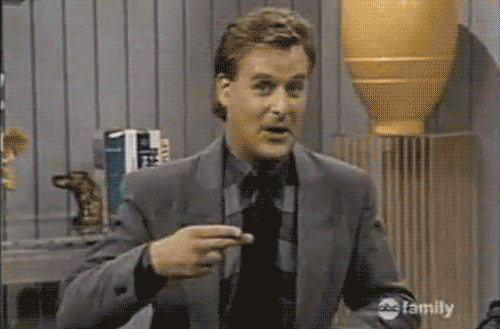 Retired, flush with cash after selling big-screen rights to "Ranger Joe."
D.J. Tanner

Newscaster. Proud mother of three boys. Widow of Steve Hale. Hey, it's not "Full House" without some tragedy.
Steve Hale

Brutal. On the bright side, free unlimited sandwiches in Heaven.
Comet

Also in Heaven. :(
Kimmy Gibbler

Still Gibbler.