Every awards show has its highs and lows, but did anyone else notice that last night's Emmy Awards honoring the best in television had, um, a lot of highs? Like really high highs?
OK, we'll stop being coy. So much weed at the Emmys! So much! Like, more weed than the other awards show this weekend which featured Snoop Dogg walking onstage to a soundtrack of bubbling. A whole lotta pot, guys.
Let's roll on with the biggest pot moments from last night's show.
1. Sarah Silverman Unleashes The Vape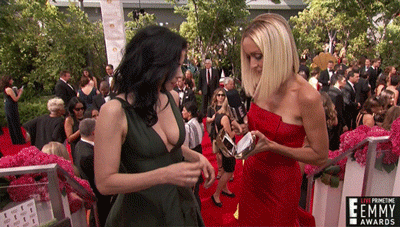 Sarah Silverman got her start early, when she submitted to having her clutch searched by Giuliana Rancic. No, that's not perfume, G.
2. Sarah Silverman Spaces Out In Her Acceptance Speech "We're just all molecules and we're hurtling through space right now."
3. Not Sayin' Just Sayin'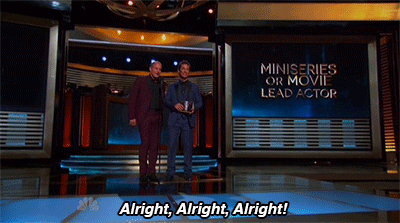 We think we get what's happening here.
4. Adam Levine Is Super Subtle
Getty Images
We can't find video of this one yet, but Adam Levine fully fist-pumped when co-presenter Gwen Stefani mentioned the legalization of marijuana.
5. Fair Trade
Getty Images
Jimmy Kimmel joked that "True Detective" star Matthew McConaughey had traded his TV for "a conch shell full of weed."
6. McConaugh-heyyyy! Amy Poehler quipped that McConaughey and Harrelson were "menu items at most marijuana dispensaries."