Every Harmonizer worth their Oprah dollars knows that Fifth Harmony will take the stage during the 2014 MTV VMA Pre-Show, giving us what's sure to be the greatest girl-group moment at the VMAs since that one time Destiny's Child and Wyclef Jean freestyle-harmonized "Say My Name" together all a cappella in 2000. #NEVERFORGET
Related: Fifth Harmony Reveal Their Album Title And Fierce Cover Art
As if their performance at the Lucy Hale-hosted VMA Pre-Show -- which starts at 8 p.m. ET/7 p.m. CT and also features a set by the flawlessly "Fancy" Charli XCX -- weren't enough, 5H are nominated for Artist To Watch. Clearly, these ladies have a big night ahead of them, and here's how we think it will all go down.
First, the ladies of 5H will wake up (***flawless).
Eat a light meal bucket of deep-fried Oreos.
Do their hair.
Then get dressed. You know, something casual. A day lewk.
And by "day lewk," I mean Sharon Stone in Miami in 1993 -- BAM!
Who's gonna call the limo? Not it!
At last, 5H arrive on the red carpet. #rawr
All their faves are there.
And their fans! Feel the Harmonizer love, Normani.
Time for the Pre-Show performance! Bye, performance jitters.
Slay that choreography!
And those notes.
Take us home, Dinah Jane!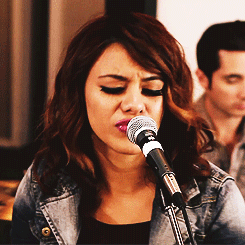 Yuss! Fifth Harmony killed it.
They enter The Forum to take their seats.
Ahhhhh, Ally's sitting next to "Teen Wolf" bae Dylan O'Brien.
OMG, Camila's to the left of VMA presenter Trey Songz
And Normani...is next to a support column.
BUT WHATEVER, 'cause it's time for Taylor Swift's performance.
And Sam Smith! Can someone pass Lauren a Kleenex?
Yaaaasss, Nicki Minaj, yaaaaasss.
GAHHHH, IT'S BEYONCÉ. Play it cool, Camila.
It's no use. Let the 5H BeyHive freakout commence!
ALSDKFJSL;AKJLSDJFL;SJDLKJ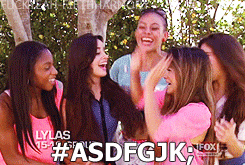 Moment of truth! The Artist To Watch VMA category is announced.
Imagine if 5H win!
They'll casually get out of their seats...
...to claim their Moonmen. But if they lose, they won't wallow.
They're Fifth Harmony! What part of "Bo$$" don't you understand?
Guess we'll have to wait until Sunday night to find out.
But first... THE AFTER PARTY.
And if you can handle the after-after party, watch our "Reasons To Love Fifth Harmony" video below.