We know, we know, it's still summer vacation (for a few weeks yet), and you're probably not really down to learn anything. BUT what if your teachers were 5 Seconds of Summer -- and the subject was the 2014 MTV Video Music Awards? I thought that might change matters just a bit.
The 2014 MTV VMAs are mere weeks away -- we haven't been sleeping, either -- and in prep for the big night, we thought you'd like to brush up on your trivia. You know, both about the awards and about 5SOS, who are nominated for Artist To Watch and will perform during the ceremony.
Related: How Nude Do 5SOS Plan To Get At The VMAs?
Check out 100 things you didn't know about the VMAs below -- or just watch the boys move their mouths while Australian accents come out.
1.) Katy Perry was born the same year as the first-ever VMAs -- 1984.

2.) First-time performer Iggy Azalea is the only artist since The Beatles to have her first two Hot 100 songs simultaneously be #1 and #2.

3.) The first music video 5 Seconds Of Summer remember watching is "Jesus Of Suburbia" by 11-time VMA winner Green Day.

4.) The 2014 VMA nominations include 23 first-time nominees.

5.) This is the first time the VMAs are at The Forum.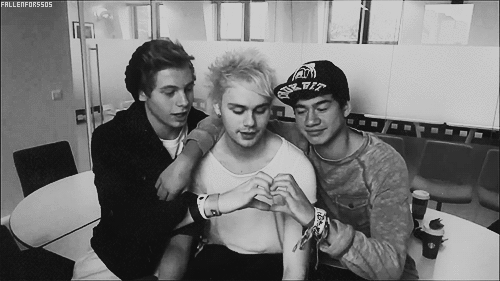 6.) The Forum will have 10,000-12,000 seats for guests.

7.) Because there's never enough bathrooms, the VMAs are bringing IN 15-20 Port-A-Potties to park outside The Forum.
8.) During the commercial breaks, there will be a DJ playing inside The Forum.

9.) The distance between LAX and The Forum is 4.9 miles.

10.) 5 Seconds Of Summer's favorite music video of all time is "What's My Age Again?" by blink-182.

11.) If they could sit next to anyone at the show, they hope it will be each other.

12.) Their favorite summer song is "Summer Of '69" by Bryan Adams.

13.) Their dream would be to present a VMA to Green Day.

14.) If they could win any VMA, they would want to win Best Female Hip-Hop Artist.

15.) The 5SOS member most likely to trip on the way to the stage would be Ashton.

16.) Their favorite performance from last year's VMAs was Miley Cyrus.

17.) If they could incorporate any animal into their VMA performance it would be a flying gibbon.

18.) They plan on bringing foam gibbons on stage.

19.) They would love it if Kanye West crashed their performance at the VMAs.

20.) The artist they're most excited to see is Usher.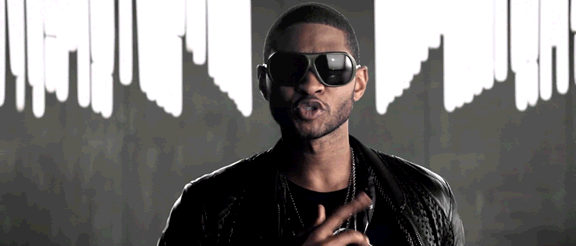 21.) This is the third VMAs in which Usher will perform.

22.) The VMA red carpet is more than 500 feet long.

23.) On August 24th, the temperature at the VMAs is likely to be 75 degrees.

24.) During the 2004 VMAs in Miami, the traffic was so bad that Will Smith had to take a taxi in order to get there on time.

25.) 5SOS would like to arrive to the VMAs in separate Batmobiles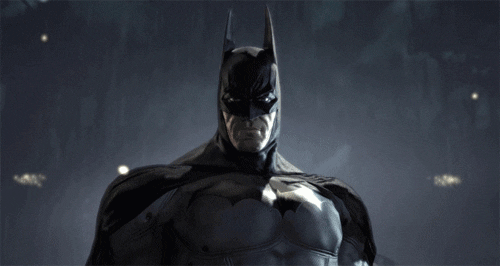 26.) Arsenio Hall has hosted the VMAs four times.

27.) Since they began, the VMAs have given out over 1,000 Moonmen to 563 winners.

28.) The person with the most VMA wins in history is Madonna, with 20.

29.) Justin Timberlake had the second-highest number of Moonmen.

30.) In 2007, Justin Timberlake won the Quadruple Threat Of The Year Award.

31.) Four of the songs nominated for the 2014 VMAs have already been parodied by Weird Al.

32.) Only 10 videos have won more than 5 awards in a single year.

33.) Over 50 Moonmen have been awarded for exceptional dancing.

34.) Fifth Harmony is the second group from "The X Factor" to be nominated for a VMA.

35.) Sam Smith is third cousins with past VMA nominee Lily Allen.

36.) Schoolboy Q hates everything about ketchup.

37.) Charli XCX co-wrote Icona Pop's hit song, "I Love It."

38.) VMA nominee Charli XCX once said, "If I weren't who I am, I'd probably be a Disney kid."

39.) If 5SOS win a VMA, they will probably wing their acceptance speech.

40.) In February 2014, their single "She Looks So Perfect" reached #1 on iTunes in 39 countries.

41.) If they won a Moonman, they would name it Gregory Skywalker The Third.

42.) The number of baby bumps revealed at the VMAs is one (Bey's babe!).

43.) The VMAs have been held in four cities: New York, Miami, Los Angeles and Las Vegas.

44.) The MTV Australia Video Music Awards premiered in 2005, making it the 17th country to have its own MTV awards show.

45.) The longest speech at last year's VMAs was one minute and 48 seconds (ahem, Macklemore).

46.) The shortest speech at last year's VMAs was 20 seconds (Hey, Selena!).

47.) At the 1984 and 1985 VMAs, confetti dropped every time a winner was announced.

48.) Other than those two years, there have only been confetti or balloon drops 8 times during the show.

49.) Ariana Grande performed during the 2013 VMA pre-show.

50.) Lorde's hand would get tired from signing fans' autographs if she used her given name (Ella Marija Lani Yelich-O'Connor).

51.) Katy Perry is the only female artist to have five #1 singles in one album.

52.) Iggy Azalea moved from Australia to Miami when she was 16.

53.) Bey's pregnancy reveal in 2011 made the Guinness World Records for most tweets per second for a single event.

54.) The Best Female nominee that could beat 5SOS in a fight is all of them.

55.) Production on the VMAs begins in October of the previous year.

56.) The VMA team usually starts planning the show three years ahead.

57.) On the day of the show, it takes around 300 people to 'make' the VMAs.

58.) The production team uses over 30 cameras.

59.) Around 16 million people voted for the 2013 VMAs.

60.) Fans can get tickets to this year's VMAs.

61.) One artist 5SOS would love to interview on the red carpet is Usher.

62.) The person they'd like to get a selfie with is also Usher.

63.) Their dream date would be ALSO be Usher.

64.) If they could kiss Britney, Miley or Madonna, they'd choose Usher.

65.) Only 5 or 6 Moonman statuettes are used to present at the VMAs.

66.) During the live show, two people are on hand to work the 'bleep' button.

67.) The Moonman weighs over seven pounds.

68.) 5SOS are pretty excited about bumping into the catering ladies backstage (#snacks).

69.) During the VMAs, a livestream of the backstage drama is broadcast online at VMA.MTV.com.

70.) Majid Jordan is two people (Majid Al Maskati and Jordan Ullman).

71.) Kanye West's first rap was "Green Eggs And Ham" -- at 13.

72.) In Pittsburgh, December 12 is Wiz Khalifa Day.

73.) Eminem took 73 hours to be born.

74.) Childish Gambino got his stage name from the Wu-Tang Name Generator.

75.) The Best Hip-Hop nominee 5SOS would like to DJ their wedding? Eminem and Childish Gambino.

76.) The youngest person to win a VMA was Justin Bieber, when he was 16.

77.) Miley Cyrus' video for "Wrecking Ball" was the fastest song to reach 100 million views online.

78.) Imagine Dragons' "Radioactive" was Spotify's most-streamed track in 2013 in the U.S.

79.) The youngest performer at the VMAs was Nick Jonas, when he was 15.

80.) Iggy Azalea got her stage name from the name of her dog and the name of the street she grew up on.

81.) Miley Cyrus has tachycardia, a mild heart condition where her heart beats faster than normal.

82.) Pharrell's been nominated for a VMA five times in the past, but this is the first time as a solo artist.

83.) Sia is up for her first two VMAs.

84.) Beyoncé has won 11 times as a solo artist.

85.) 5SOS's pick for Best Video Of The Year is Miley Cyrus. Or Pharrell? Or Iggy? They can't choose.

86.) This is Linkin Park's 18th nomination.

87.) The Arctic Monkeys are in the 2006 Guinness World Records for the Fastest Selling UK Debut Album.

88.) The Black Keys used to mow lawns but were fired for not edging correctly.

89.) Lorde proofread her mom's 40,000-word thesis when she was 14.

90.) Imagine Dragons have been nominated three years in a row for Best Rock Video.

91.) The most outrageous outfit 5SOS remembers seeing at the VMAs was Lady Gaga's meat dress.

92.) If they had to wear either American Apparel underwear or their superhero costumes to the VMAs they would choose underwear.

93.) On the VMA red carpet, you can expect them to be wearing booty shorts.

94.) If they could swap wardrobes with one nominee, it would be Katy Perry or Pharrell (because the hat).

95.) If they could add one category, it would be Most Luscious Hair.

96.) Eminem came up with the name Slim Shady while on the toilet.

97.) Sam Smith has OCD.

98.) Ed Sheeran says all his guitars are male -- and he names him.

99.) As a teenager, John Legend worked as a wedding singer.

100.) Pharrell's first VMA nomination in 2003 was for Best Hip-Hop Video.