By Lisa Fischer
After spending ten years as everyone's favorite wizard, Daniel Radcliffe has worked hard to prove that he is more than just a one trick pony. However, perhaps it's time that Radcliffe audition for another role — your boyfriend.
We here at MTV believe that the leading man is perfect other-half material. Don't believe us? Based on a recent Happy Sad Confused podcast interview with MTV's Josh Horowitz for his Happy Sad Confused podcast, here are eight reasons you should try and lock him down ASAP -- just as long as his dream girl, Katy Perry, doesn't beat you to it.
1. He'll Really Get To Know You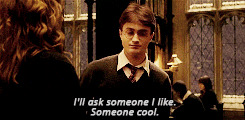 Don't expect Daniel Radcliffe to cry over "The Notebook" with you on a Saturday night. "There's a certain laziness in the way some of those films are written where you're just like, 'Ah, let's get this person and that person and slam them together and make some jokes,'" Radcliffe says about rom-coms in general.
His newest film, "What If," does away with many of the clichés we have come to accept as necessities in the typical on-screen love story, like how characters often only get to know each other in a short montage. "This film is the extended version of that montage," he explained. "It's something we all remember from the beginnings of our own relationships, the first moments when you sort of meet and realize that you get along."
You can be sure that he'll take the time to get to know you beyond what's written in your Tinder profile.
2. Mom And Dad Will Love Him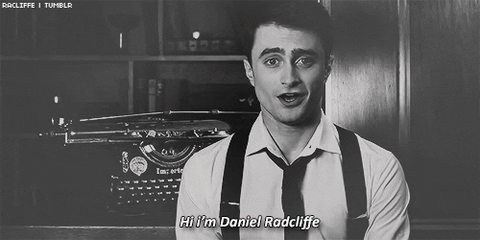 If you want to bring Radcliffe home to meet your parents, you can pretty much guarantee that he'll receive their coveted seal of approval. "I hope so. I feel like that's a really boring thing to have said about you as well, like, 'My girlfriend's parents would love you,'" Radcliffe joked. "'You know what I like about you, Dan? You're safe."'
3. He Wants You To Make The First Move
In true modern fashion, Radcliffe doesn't believe a guy is required to initiate the first kiss. "Just start kissing! All of you, just start kissing," he advised. Well then, don't mind if I do.
4. He's Willing To Make Sacrifices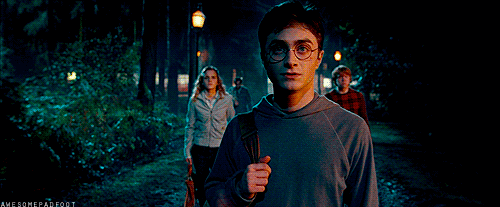 Radcliffe told MTV that he would potentially give away all of his money for a chance at love, though we're not sure why anyone would ask him to do that. However, things would probably balance out if you happen to make as much money as his ultimate crush, Katy Perry.
5. You Won't Have To Try Too Hard To Get Him Off The Couch
Radcliffe isn't the type of guy you'll need to drag out of bed after a four-day Netflix binge. "I like working. I like being busy," Radcliffe explained. "I like the sense of making a couple of films a year, just because that's what I've always done." There's always a bright side: If you miss him while he's away, you can always watch your leading man on Netflix yourself.
6. But He Also Knows How To Relax
"For the first time in my life this year, I've actually gone, 'God, I really would like a holiday,'" Radcliffe admitted. Sounds like the perfect time for a romantic getaway. What are you waiting for? We hear Ibiza is nice this time of year (and we wouldn't mind seeing Radcliffe in swim trunks).
7. He's A Total Sports Nut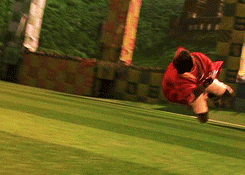 Even though Radcliffe is British, he fits right in with the rest of America, due in large part to his obsession with football. Sure, he can talk the talk, but could he walk the walk? When Horowitz put him to the test, Radcliffe had no problem naming almost every single starting and backup quarterback of the 2013-14 season. If you're a football fan yourself, this shared interest could make for some friendly competition. If not, at least he can teach you the difference between Peyton and Eli Manning.
8. He Fights For What He Believes In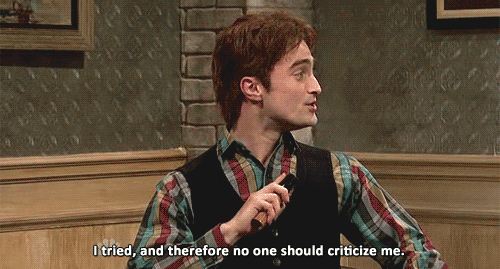 Although Radcliffe is famous for starring in one of the most profitable franchises in movie history, many of the projects that he is interested in lately have been indie films. These projects are often difficult to fund, but that doesn't make Radcliffe think twice. "I think a lot of people are under the assumption that me coming on board with a film will help it," Radcliffe noted, "It's not like, that instant at all."
If Radcliffe can be this determined when it comes to the movie business, imagine how determined he might be when trying to secure a date with a girl he likes.