No matter what you're feeling, there is a Fifth Harmony reaction GIF appropriate for the situation.
Related: Voting is now open for the 2014 VMAs!
Feeling sad? Stare into Lauren's gorgeous eyes. Feeling feisty? A hair flip from Ally will do. Feeling emotional and need your 5H fix before the 2014 MTV Video Music Awards on August 24? Check out these GIFs below and cheer on the girls as they battle for a VMA in the Artist to Watch category:
When you're feeling like a gold digger
When you finally realize your guy friend has a crush on you
When there are no more M&Ms
When you listen to Nicki Minaj's "Anaconda"
When you listen to Willow Smith
When you get tickets to see Fifth Harmony
When you realize 5H is up for a VMA
When you're in the library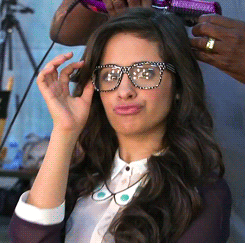 When you get a new outfit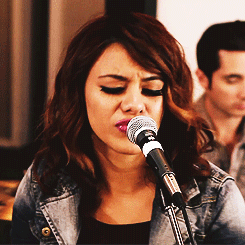 When you're in the jungle (of life)
When someone talks sh-- about Beyoncé
When you eat a deep-fried Oreo
When you're looking in the mirror
When you walk away from the haters
When everyone is annoying you
When the bell rings after an hour-long class
When you're having a great hair day
When you meet Ed Sheeran
When you're in a staring contest
When you're getting lots of attention
When you're on your Michelle Obama shhhh
OK bye.