The nerd-centric population of the earth is eagerly awaiting next week's San Diego Comic-Con, the legendary annual gathering at which fans and artists collide, footage is shown and the world gets its first look at any number of upcoming movies.
Well, like Christmas in July, Comic-Con has come a bit early for a small group of press. Journalists got a sneak peek at about 15 minutes of footage from the upcoming "Teenage Mutant Ninja Turtles," a hot-out-of-the-editing-room duo of sequences that will be shown to thousands of eager fans in Hall H at next week's SDCC panel.
We can't tell you much about what we saw -- after all, the best part of getting to see the footage is going in unspoiled and letting it be a surprise -- but we can feed you a few select tidbits about your favorite genetically strange reptiles to tide you over. Without further ado, here are seven things we did and did not see in today's footage preview.
YES: Nunchuks, Bowstaff, etc.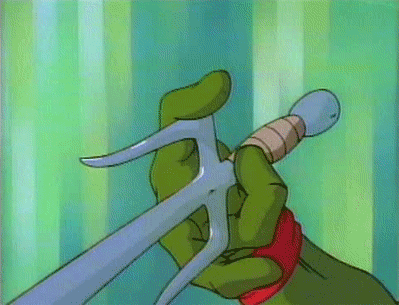 Don't worry, the turtles are still rocking their signature weapons -- and to great effect. And they're not just using them on their human enemies in the villainous Foot Clan. Expect vehicles and buildings to feel the pain, as well as clever non-fighting uses of the weapons to get out of sticky situations.
NO: Pizza!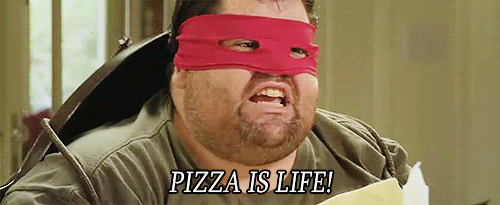 If we know one thing about turtles of the teenage mutant ninja variety, it's that they love pizza. Not that you'd know that from what we just saw -- where's the extra cheese, y'all?
YES: A Sense of Humor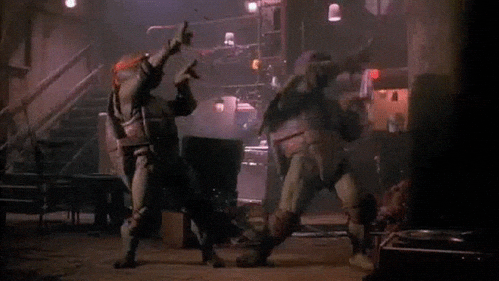 We don't want to give the joke away, but expect a self-referential laugh or nine. Yes, these turtles are well aware of their adjective-heavy movie title.
NO: Cowabunga, Dude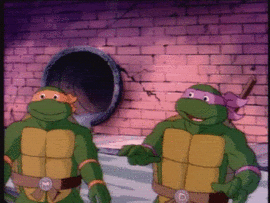 Come on, throw us the darn catchphrase, already. We're dying here.
YES: Enormous Turtles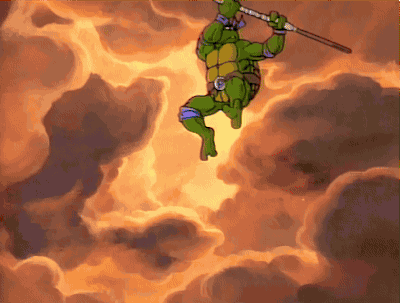 Seeing these guys next to Megan Fox really drives the point home: This reptilian gang is spending little to no time in cramped aquariums. They're huge, and somewhat intimidating. The filmmakers used extensive motion capture, so the actors portraying the various turtles were actually on-set and interacting with the likes of Fox and Will Arnett, who plays Fox's snarky cameraman sidekick. And their big turtle faces are pretty lifelike, to boot. Prepare for strange talking turtle dreams.
YES: Turtles Hitting On Humans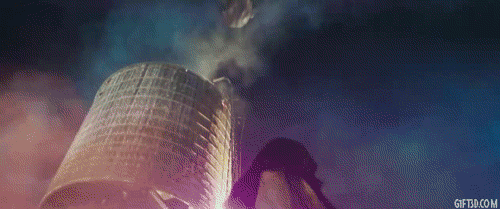 Look, Megan Fox is a good looking lady. There's pretty much no denying that. As it turns out, not even turtles can deny that. You won't have to wait long to hear a few pet names, and even a reference to one of the boys' "shell tightening." Yowza. Is turtle-human romance in the air? We'll just have to see.
YES: A Terrifying Foot Clan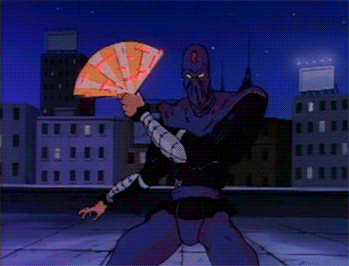 Set in a crime-ridden, present-day New York City, the classic Foot Clan and leader Shredder are the main game when it comes to the villain scene. The scene in the film's trailer, in which the gang takes hostages at the Broad Street subway station, is expanded upon in the footage. And, man, we wouldn't be pulling out our camera phones to record the action, lest we lose a hand in the process, all apologies to budding reporter April O'Neil.
"Teenage Mutant Ninja Turtles" hits theaters August 8.