Instagram
Hug a friend... or Harry Styles.
Today is one of those special times a year when you get to hug someone solely for the joy of it. Not to be confused with National Hugging Day (January 21) National Hug Holiday is founded on the belief that hugging is essential to good health -- all thanks to something called Oxytocin.
But you know what else feels really good? Watching our favorite musical crushes hug it out and spread the love. So, we gathered up all of these amazing moments to keep the warm fuzzies going.
The Classic Niall / Harry Hug:
The Full-On One Direction Group Hug:
That One Time Austin Mahone Hugged Selena Gomez:
Bieber's Epic Self-Love Hug:
Everyone's Favorite Ed Sheeran And Taylor Hug:
A Janoskians Brotherly Love Hug:
Another Classic Harry Styles Hug, Featuring Zayn:
'I Gotchu' Nicki Minaj And Drake Hug:
The Disney Friends' Demi X Jonas Hug:
Throwback Katy Perry + Rihanna Hug:
The Awkward Ariana Grande And Taylor Lautner Hug:
The Drunk In Love Hug:
Everyone's Favorite Pharrell Hug Booth:
Rihanna's Solo Hug:
The Super-Emotional Lady Gaga Hug:
The World's (Former) Biggest BFF's Hug: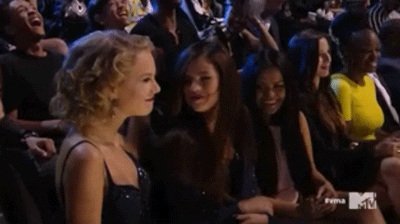 The Grammy-Winning Robot Hug:
And The Way-Back Biffles, Demi + Selena Hug: