Tonight (June 8) marks the presentation of the 68th annual Tony Awards, Broadway's biggest night. Performers from the season's top shows will tap and jazz-hand their way across the stage, belting it out for all to hear. And, honestly, it makes us want to sing it out ourselves.
In honor of tonight's festivities, we've pulled together our favorite movie musical moments, the ones that have us obnoxiously wailing it out in the shower. After all, that bottle of shampoo makes for a super-receptive audience. (Quit booing, roommates!) Click the song title for a clip of the sequence, and get ready for that (shower) curtain call.
"Chicago," "Cell Block Tango"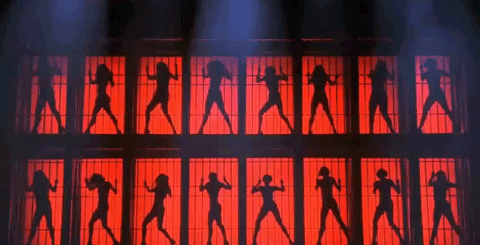 After all, he did have it comin'. Be sure to keep that balance -- you'll be so embarrassed if you have to tell your friends you got hurt stomping it out to the song in the shower. Bathmats are key!
"The Muppet Christmas Carol," "Scrooge"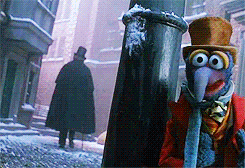 Say it with us: When a cold wind blows it chills you, chills you to the bone. A lesser-recognized masterpiece of movie musicals, the Muppet retelling of "A Christmas Carol" is so worth the watch, any time of year.
"Hedwig and the Angry Inch," "Wig In A Box"
Neil Patrick Harris'Broadway performance has given the role of a slip of a girly boy from communist East Berlin a new legen-waitforit-dary life, but you're the star when it comes to putting on some makeup, putting on an 8-track and, well. You know the rest.
"500 Days Of Summer," "You Make My Dreams"
You-oooh, ooh-ooooh.
"Les Miserables," "One Day More,"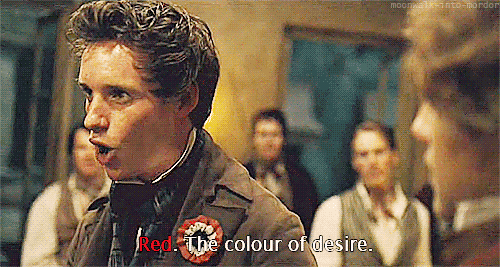 Just pick a part and run with it. You won't regret giving your head the extra deep-conditioning time while you sing out this epic.
"Pitch Perfect," "Riff Off"
We know that you can't hear "S&M" now without automatically transitioning into "Let's Talk About Sex," and that's not something we're going to judge you for. Own it like you're in that mysteriously empty pool, dopey Skylar Astin dance moves included. Bonus points if you can do the "No Diggity" rap without hesitating.
"Moulin Rouge," "El Tango De Roxanne"
The greatest thing you'll ever learn is just to love and be loved in return...oh, and to do a hawt tango.
"Beauty and the Beast," "Be Our Guest"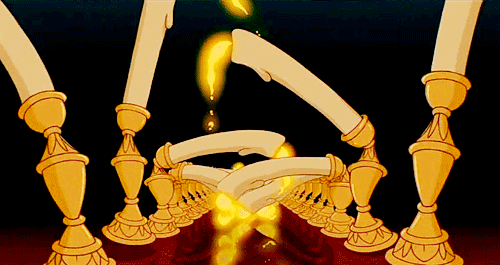 Admit it: You've known all the words since you were a kid. Bust out the jazz hands and sing about some food.
"Rent," "La Vie Boheme"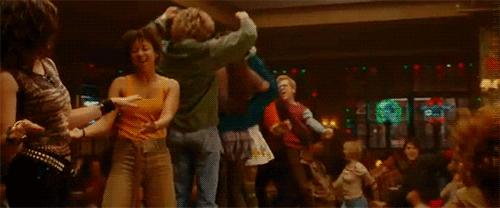 For your big finish, it's a go big or go home situation. Can you do all of the famous "Rent" mega-song without pausing for breath? Dream big.