Ah, Memorial Day. The unofficial start of summer. A day for respecting and remembering the sacrifices of those who fought for our country. It also happens to be a prime opportunity to turn on the grill and enjoy a little together time.
Grilling is not only a backyard tradition, it's a movie tradition as well. Many a pivotal scene has taken place around the grill, whether it's the humiliation of "Varsity Blues," the gross-out of "Pain and Gain" or the awkwardness of "Waterboy." In the movies, as in life, the BBQ is the place to be.
We may not want to attend all of them (sorry, "Final Destination 2" and "Pain and Gain"), but that doesn't mean we love them any less. In honor of the charred meats we will be consuming this Memorial Day, here are some of our favorite movie BBQs.
"Wet Hot American Summer"
Anywhere Paul Rudd is, we want to be. Yes, even here. "It's pretty foul."
"Neighbors"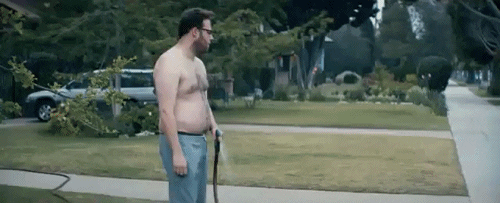 It's a newbie but a goodie: we deeply appreciate Zac Efron's shirtless grilling endeavors while he terrorizes Seth Rogen. Delta Psi has the upper hand, indeed.
"Pain and Gain"
The Rock knows what's cookin', even when it's human flesh. His top tip for a good char? "You gotta cook this s--t outside. It got really smokey in there, Danny."
"Fast & Furious"
Vin Diesel has rules: If you're the first to get the chicken, you have to say grace.
"Varsity Blues"
I don't want your life -- but I will take one of those burgers.
"Waterboy"
Everybody who was thirsty got a drink right away, all the better to wash down that grilled alligator.
"The Graduate"
What are you going to do now? And, no, going upstairs for a while isn't the correct answer.
"Final Destination 2"
An unhappy ending to such a delightful-looking meal.