Tony Stark. Pepper Potts. Maria Hill. Man-Thing. Frickin' Man-Thing. These are the man things that got name-checked on last night's "Agents of S.H.I.E.L.D.," titled "Nothing Personal," which was anything but.
It was yet another rock-solid episode of the Marvel TV series, a show that struggled and struggled to find its footing in the first half of its inaugural season. But ever since "T.R.A.C.K.S.," and especially since "Turn, Turn Turn," the Clark Gregg-starring series has delivered the goods week in and week out — and this week was no exception.
To begin with, "Nothing Personal" brought Cobie Smulders back into the fold as Maria Hill, retired from "S.H.I.E.L.D." due to the events of "Captain America: The Winter Soldier," and now working for Stark Industries. We even see Maria field a phone call from Pepper Potts, and she name-checks Iron Man himself numerous times throughout the ep. On top of that, Maria gets her very first Marvel fight scene, and it's a good one.
It's an especially good fight because it's against Glenn Talbot, the mustached jarhead played by "Heroes" expat Adrian Pasdar — yet another character from the Marvel Comics catalogue. And speaking of Marvel lore, Maria drops an outrageously obscure reference to Man-Thing. A clue that we'll be seeing the Marvel Universe's answer to Swamp-Thing on the small-screen, or just an Easter egg for comic readers? Either way, it was the best.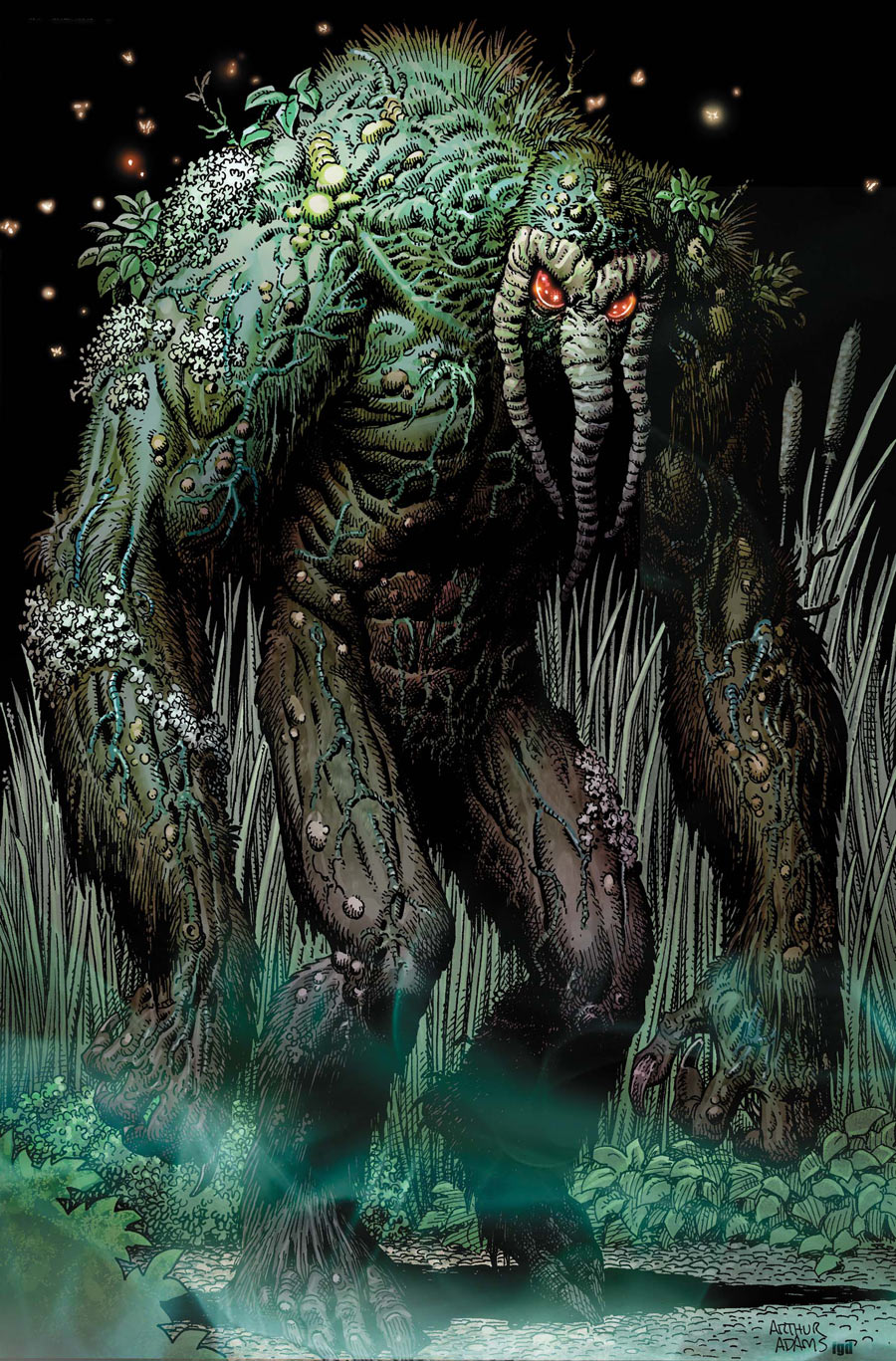 Fan service aside, "Nothing Personal" paid off hugely personal promises for longtime viewers of the show. Ward's secret is out; everyone knows he's working for Garrett as an agent of HYDRA. He's off on his own now, left to his own villainous devices. More and more, it looks like there's no point of return for the strong-jawed spy.
Even better, we now know who was in command of Project T.A.H.I.T.I., the Nick Fury-sanctioned S.H.I.E.L.D. initiative that brought Coulson back from the dead — and it's this guy:
Yeah. No idea what that means, but there ya go. Bonus points for flying Lola.
Not everything worked on "Nothing Personal." Deathlok continues to be a gigantic miscalculation on the "Agents of S.H.I.E.L.D." writers' parts. J. August Richards worked just fine as Mike Peterson, but he's not playing Deathlok, not really. He still has Mike's personality. He still has Mike's look, albeit with a few scars and some goofy Diet Deathlok armor. Mike is basically only called Deathlok as a means of further connecting the show to the comics, but it's a hollow translation at best, and a cynical estimation of fans' intelligence at worst. Either get to the Deathlok we know and love, or stop calling the dude Deathlok. Seriously.
Deathlok dilemma aside, "Nothing Personal" rocked. It moved the ball forward, it raised the stakes in the conflict between Coulson and HYDRA, and significantly upped the ante as far as Coulson's investigation into his own resurrection is concerned. And it brought back Maria Hill, a character who works incredibly well when positioned next to the "S.H.I.E.L.D." cast. With any luck, we'll see her full-time on "S.H.I.E.L.D." next year, now that "How I Met Your Mother" has ended. For now, it's enough that she brought Iron Man levels of awesome to the Marvel Cinematic Universe's small-screen sibling — a sibling that gets stronger and stronger with each passing week.
Did you enjoy "Nothing Personal" as much as we did?