Like most rappers in the game, Nicki Minaj never met a branding opportunity she didn't like, which means she's racked up a collection of rather interesting merchandise. From nail art to a novelty driver's license to a wine-flavored concoction called Myx, our Barbie queen is working overtime to make sure female MCs are represented in the branded merch market. Here are some of the weirdest ones we found.
1. Nicki Nails

Each time you look down at your nails, 10 tiny Nickis will be there, staring back at you. And each of those Nickis has 10 tiny Nickis on her nails, and so on and so forth, showing you that She is infinite.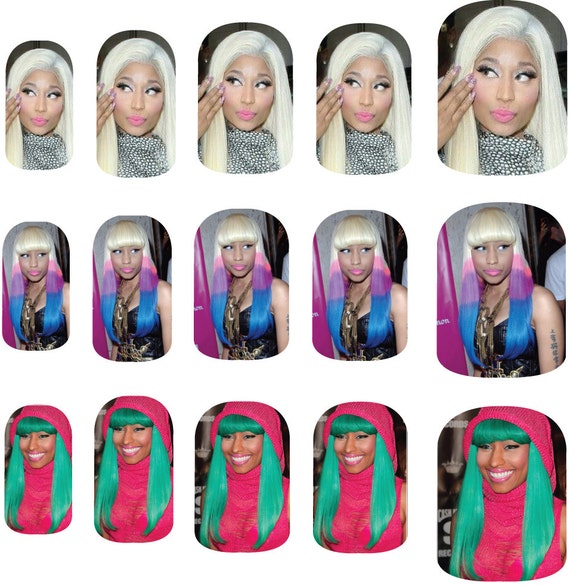 2. Pink Friday Perfume

I know, I know, what self-respecting hip-hop or pop star doesn't have a fragrance? But think about it: You have to twist off Nicki's head to get it out, which makes it her blood, symbolically speaking, like some sort of pink communion wine. Drink and be absolved of your fashion sins.
3. Nick Minaj Novelty Driver's License

"Restriction: crazy outfits." Not intended for use as an actual driver's license.

4. Myx Fusions

Do you like moscato wine, but wish it were sweeter and more fruit flavored? Never fear, Nicki is here with three tasty moscato "fusions" including peach and coconut.
5. Nicki Air Fresheners

Smells like braggadocio.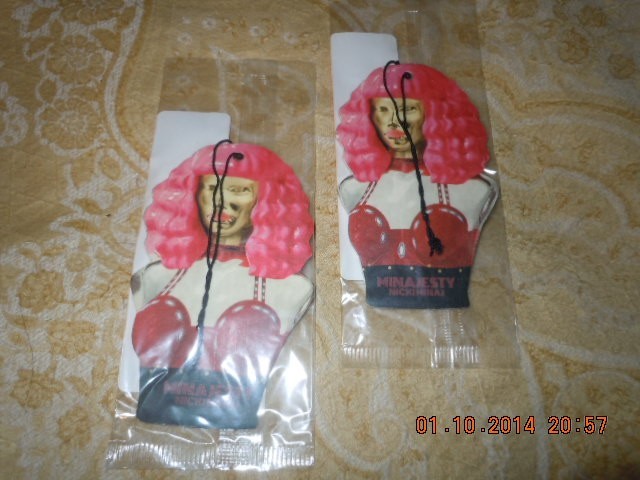 6. Nicki Trucker Hat

For that special hipster caricature circa 2003 in your life.

7. Nicki High Heels

These come in adult sizes.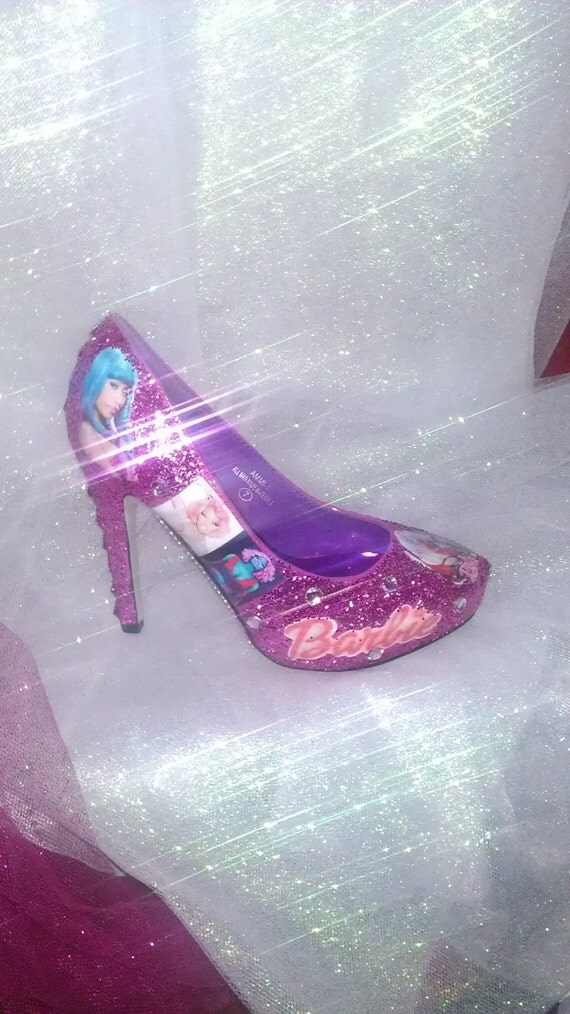 8. Nicki Body Pillow

Home decor!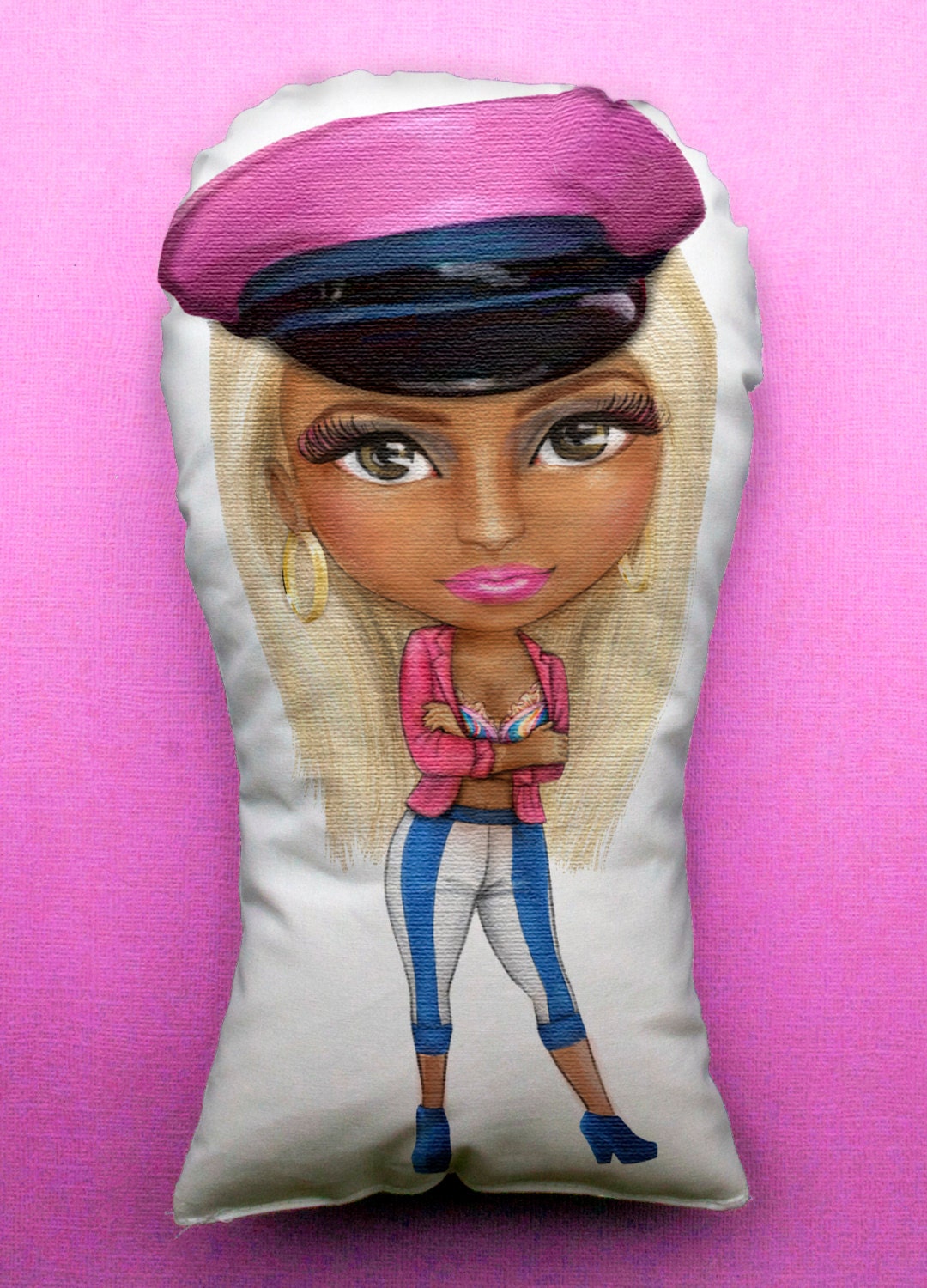 9. Prayer Candle

Her Minajesty is flanked by two magical pink huskies. Use if for your daily affirmations.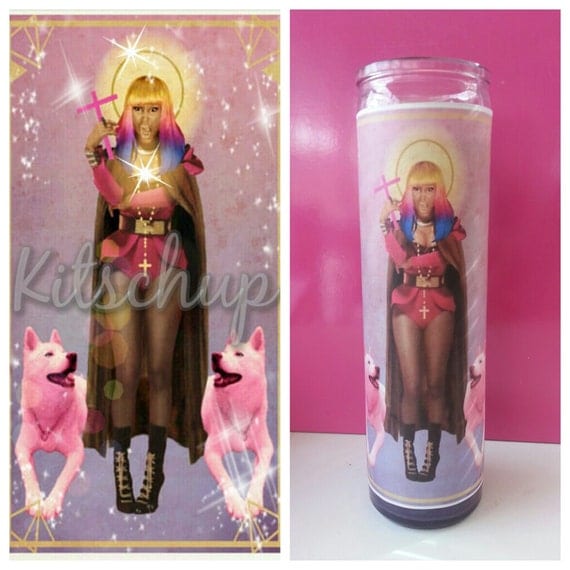 10. Plagiarized Wigs

Earlier this year, Nicki got slapped with a $30 million wig plagiarism lawsuit from her former "wig guru" Terrence Davidson claiming she cut him out of the profits on his own creations. As of now, most of the wigs named in the suit are still for sale in the official Nicki Minaj store, like this fancy "Super Bass" one. Get yours before Nicki has to stop selling them and they become a collector's item.
11. Romanian Trading Card

On closer inspection, it appears to be some sort of calling card with which Romanian Barbz may call their families in America. Anyone speak Romanian?

12. Nicki Comic Book

Released at the same time as the Donald Trump comic book. Some real crossover potential there.
13. Nicki's Coloring Book

This isn't her product exactly, but Nicki has her very own page in Bun B's Rapper Coloring and Activity Book. Follow the instructions to color her in correctly, or color her however you want.