Sometimes Jennifer Lawrence gets so much spotlight that we almost forget boyfriend Nicholas Hoult is by her side. The two usually keep their relationship private, but now Hoult is finally talking about his girl. After all, everyone else is.
The upcoming issue of V Man features a husky-eyed Nick shot by Mario Testino. In the interview, according to the Huffington Post, he talks about how J-Law hasn't changed since they met during their screen test for "X Men: First Class" in 2011, despite her winning an Academy Award and becoming Hollywood's lovable "it" girl.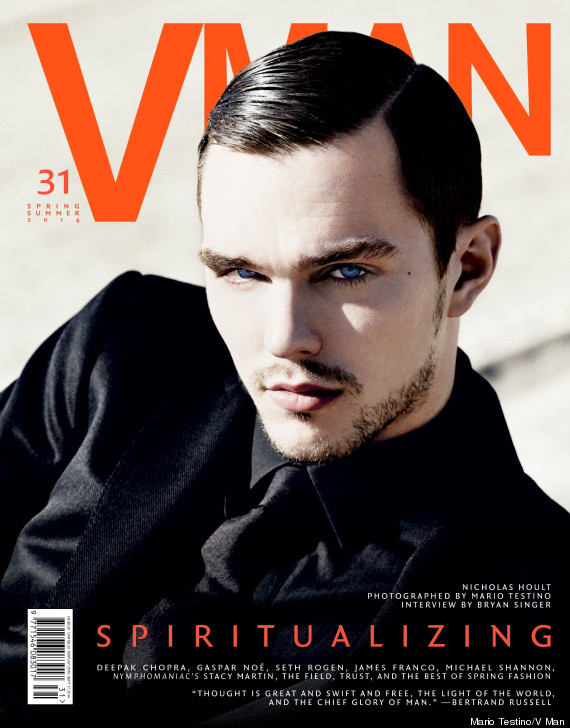 "It's like that thing whereby you don't believe your own hype. Enjoy the good times, but don't get swept away with it," he said, explaining that Lawrence has always stayed humble. "I think that's something she's capable of doing, and that's what makes her special, but yeah, it is very odd, and I am just kind of a bystander in many ways. It is well-deserved for her. I haven't really seen any change in her."
As for their almost three-year relationship (with a short break last year), nothing has changed between them, but it's becoming harder and harder to lay low.
"The privacy thing obviously changes but the rest pretty much stays the same," Hoult admitted.
The couple worked together filming "X Men: Days of Future Past," which comes out May 23, and reunited after doing separate projects.
"It's fun because in this business you are away from one another for long periods of time, so when you're on set together it's a brilliant thing, because you actually get to spend time together," he said. "Especially with this film, I got to spend time with her ... It doesn't really affect the acting though."
Nicholas Hoult's full interview in V Man will be out March 13.