You know how it is. Every year, there are those people at your Oscar party who just can't wait to unleash their knowledge of all things Oscars, reaching into banks of knowledge you didn't even know existed. Every time, you just wish that you could pull out some facts of your own to put them in their place.
At MTV News, we know how that feels, too. So we decided to launch a pre-emptive strike on those Oscar know-it-alls by coming up with our own list of Oscar trivia. Read it, memorize it, and the next time someone tries to intimidate you with Oscar facts, you'll be ready to hit back.
1. The youngest nominee this year is Jennifer Lawrence, who is 23.

Last year's youngest nominee was Quvenzhane Wallis, who was less than half that age, at nine.
2. Lupita Nyong'o and Barkhad Abdi were both nominated for their first-ever big-screen role. Abdi becomes only the second black actor to receive a nomination for his debut performance.
To compare, Matthew McConaughey was in 35 films before his first nomination, and Bruce Dern was in 52 films (!) in between his first and second nomination. The lesson: appreciate the moment, because it might not happen again for a long time.
3."American Hustle" is nominated for each of the Big Five categories (Picture, Director, Actor, Actress, Screenplay).

There have only been three "Big Five" winners in Oscar history ("It Happened One Night," One Flew Over The Cuckoo's Nest," and "The Silence of the Lambs"). "American Hustle" is the only movie this year nominated in all five.
4. "American Hustle" is the 15th film to be nominated for every acting category. "A Streetcar Named Desire" holds the record with three acting wins. No movie has ever won all four.
It is also the second straight film from David O'Russell that has been nominated for all four ("Silver Linings Playbook"). Only J-Law won for that one.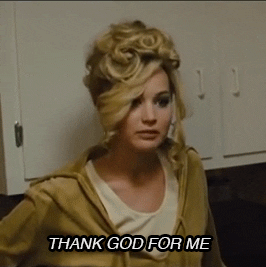 5. Chiwetel Ejiofor is the first black British actor to be nominated for Best Actor, and is the 13th black actor to be nominated for the award.

6. Lupita Nyong'o is the first African actress to be nominated for an Oscar.

More notably, she might have the single most dominant awards season red carpet ever.
7. Steve McQueen is the third black person to be nominated for Best Director, and the first black British person.
8. Bruce Dern's waited a long time between his first and second Oscar nominations (35 years!), but it's not the longest ever. Henry Fonda had to wait 41 years to get his second nomination.
I feel your pain, Bruce.
9. Three films have won eleven Academy Awards ("Ben-Hur," "Titanic," and "Lord of the Rings: The Return of the King." No film this year is even nominated for that many ("Gravity" and "American Hustle" lead the pack with 10 nominations).
10. John Williams was nominated for the 49th time this year for his original score to "The Book Thief." That is the most nominations for any living person.
Walt Disney holds the all-time record with 59 nominations.
11. Meryl Streep got her 18th nomination this year for "August: Osage County," but still has a ways to go to become the most-nominated woman ever: that honor belongs to costume designer Edith Head, with a whopping 35.
Funner fact: Edith Head was the inspiration for Edna Mode in "The Incredibles!"
12. Woody Allen continues his dominance of the Original Screenplay category, with his Academy-leading 15th nomination for "Blue Jasmine."
13. With a win for Best Original Song, both Arcade Fire and Pharrell will be halfway to an EGOT. Next stop: Broadway!
Only 11 people have won the EGOT, the last one being Scott Rudin in 2012.
BONUS: Pharrell's hat is not the first ridiculous hat to be nominated. That honor belongs to Celine Dion. Her hat will go on.