For fans of "That '70s Show"'s most tumultuous couple, Jackie and Kelso, the reported engagement of Ashton Kutcher and Mila Kunis has been a long time coming.
Not only did they light up the small screen with their polyester-clad antics more than 10 years ago, they've also proved to be a pretty solid couple in recent years during their two-year courtship.
MTV News breaks down why these two were pretty much made for each other below:
Ashton Can Admit Mila Is Smarter Than Him

In an interview with Elle, Kutcher recounted attending the 60th birthday party for Bran Ferren, the cofounder of laboratory Applied Minds, telling the interviewer, "Basically, every single person at the table — including my girlfriend — was smarter than me."
The sooner a dude comes to that realization, the better.
They're Both Tech Nerds

On that note, Kunis is a self-described "computer nerd," while Kutcher is big into the tech scene — and let's not forget that time he played Steve Jobs.
The couple that geeks out together...
They Attended A Wedding Together

The pair attended Kunis' brother Michael's wedding, according to E! Online, and no one had a massive meltdown. Success!
More Celebs Who Fell In Love After Being Costars!
They Take Themselves Out To The Ballgame

The pair was "chill" and "normal" while taking in an L.A. Dodgers game in 2012, an observer told People. I hope they had some peanuts and Cracker Jack to wash down all that love.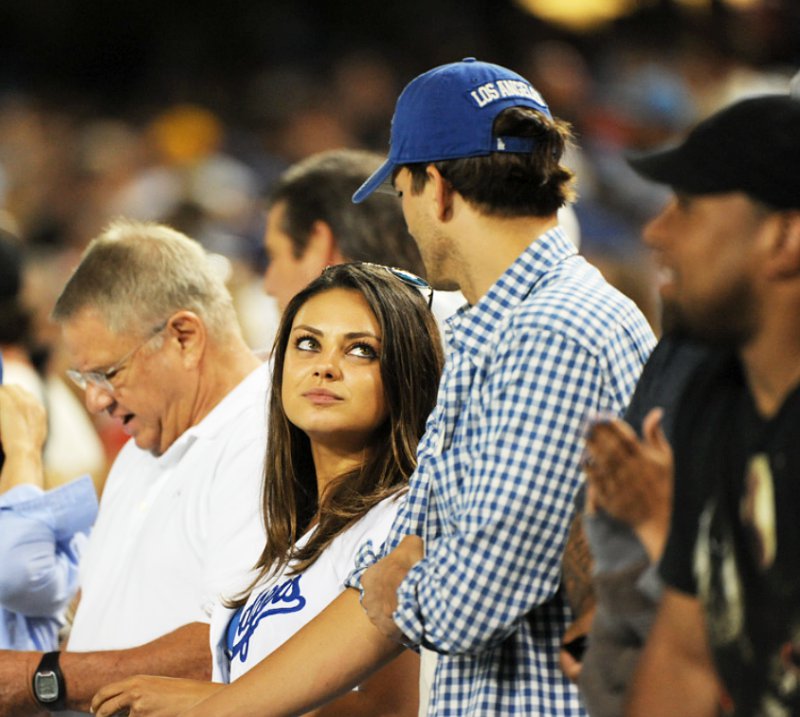 They've Both Kissed Natalie Portman

Kutcher puckered up with Portman in "No Strings Attached," Kunis kissed her in "Black Swan." I'm not sure exactly what this has to do with lasting love, but at least they'll have something to talk about when they're old and gray and full of sleep and nodding by the fire.
They Should Have Ended Up Together On Screen

Kunis' "That '70s Show" character Jackie may have dated, well, pretty much everyone in the cast, but the fan favorite couple was undoubtedly Jackie and Kelso, the latter played by Kutcher.
They didn't end up together on the show, sadly, but in IRL, this matchup turns fans' fevered 15-year-old fantasies into a reality.