Since first being introduced to Robyn "Rihanna" Fenty back in 2005, the world has come to know a lot about the Barados-born superstar. From her smash hits, to her racy Instagram profile, to her very public split with former beau Chris Brown, news about Rihanna is constantly filling our inboxes, feeds and television screens.
But don't go thinking you know everything about her: We dug through the archives to uncover eight fun facts about Rih you probably didn't know.
1. She's Endured The Roses And Thorns Of Amanda Bynes

Before Amanda Bynes used choice words such as "dog" and "ugly" to describe Rihanna, the pair had nothing but love for each other at the 2006 MTV Movie Awards Pre-Show. In a retro clip (watch the video to see), the former Nickelodeon star even went as far as calling Rih, who served as our red carpet correspondent, "gorgeous."
2. 'S&M' Is 'Autobiographical'

While she didn't enjoy Michael Cera's smack on the rear in the 2013 comedy "This Is the End," the star was singing a different tune in her April 2011 cover story with Rolling Stone. In the mag, Rih explained that her hit single "S&M" is semi-autobiographical, revealing she enjoys to be spanked in and out of her music videos.
"Being tied up is fun. I like to keep it spontaneous. Sometimes whips and chains can be overly planned — you gotta stop, get the whip from the drawer downstairs. I'd rather have him use his hands," she said.
3. Like Everyone Else, She Wants Brooklyn Decker's Boobs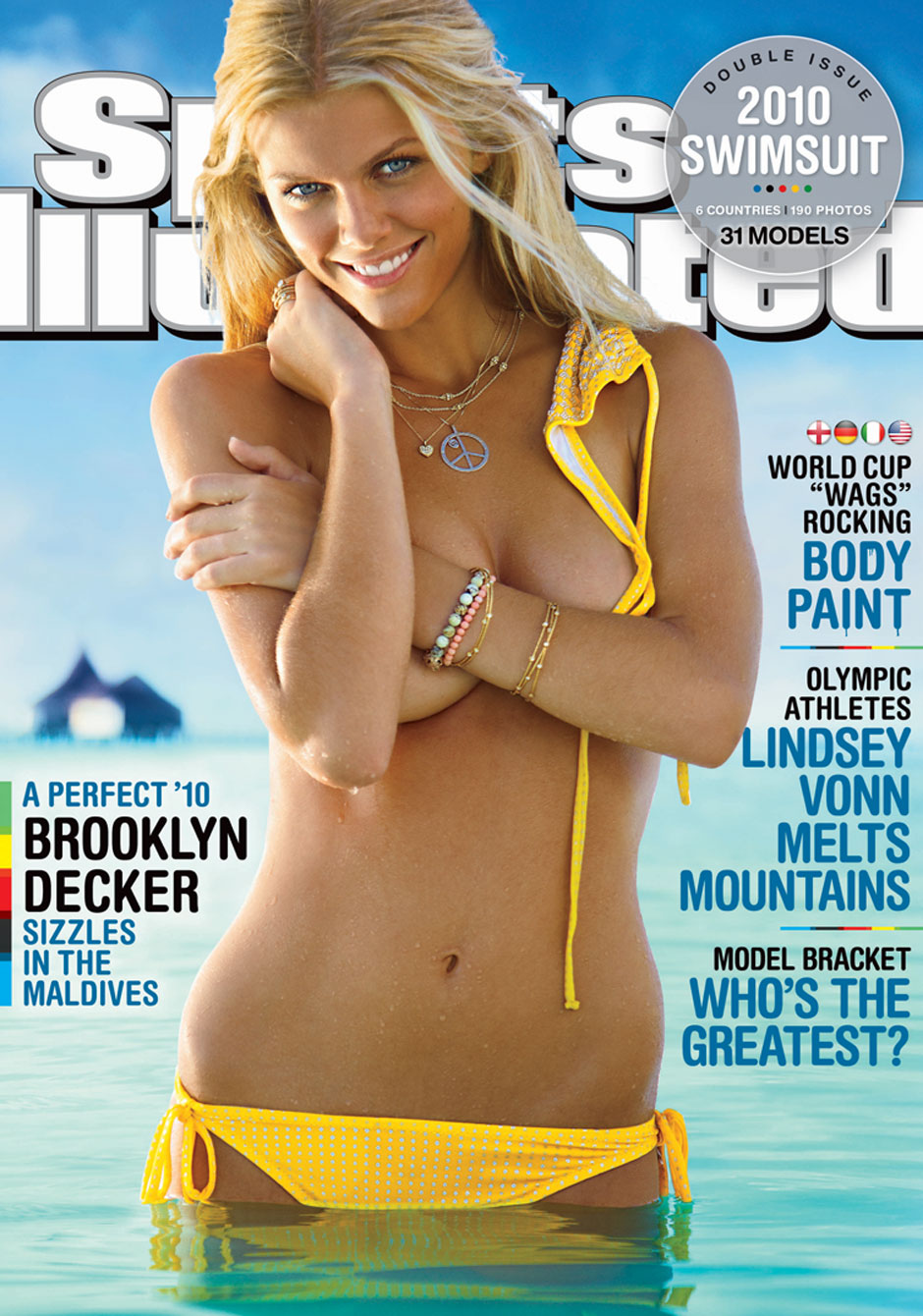 During an "MTV First" with the cast of "Battleship," we learned no matter how hot you might be, the grass is always greener on the other side. When asked about working with such a good-looking cast, Rihanna admitted her admiration for Brooklyn Decker's rack. "I envy her boobs," she said pointing at the swimsuit model.
4. If She's Wearing A Top, She's Not Wearing A Bra

Speaking of ta-tas, in February's edition of Vogue, the singer revealed her dos and don'ts when it comes to underwear.
"If I'm wearing a top, I don't wear a bra," she told the magazine. "If I'm wearing a bra, I just wear a bra."
5. She Has A Sweet Tooth

Although she has a song called "Birthday Cake," the frosted covered dessert isn't the only sweet treat in Rihanna's life. On the set of her "If It's Lovin' That You Want" music video in 2005 the now 26-year-old confessed to cheating on her diet at Häagen-Dazs.
6. Jay-Z Was Her First ... Star Encounter

In her very first interview with MTV News, Rihanna recapped her first time ... meeting Jay-Z.
"That was interesting," the then-17-year-old said. "When we first got there, I was shaking. I had never met a celebrity, and to have to audition for one and meet him at the same time, I was hysterical. But the minute I went in the office, it was totally different. He was so welcoming; the environment was so warm and friendly. The jitters just went away immediately."
Hova signed with the singer at 3 a.m. the following day, saying in a throwback interview he "wouldn't let her leave the office" until the contract was inked.
7. She Has Five Siblings

If you thought your older brother or sister was cool, imagine what it would be like being related to Rihanna. She has two brothers named Rorrey and Rajad, two half-sisters named Kandy and Samantha, and a half-brother named Jamie.
8. Even Bey Bites Her Style

Although Beyonce has gained quite a bit of attention for wearing a denim thong in her "***Flawless" music video, let's not forget where we saw it first. Months before Bey dropped her visual album featuring the vid; Rih was sitting on her throne rocking a similar jean-string in her twerk-tastic "Pour It Up."