Perhaps covering her face with wedding cake on "Girls" was a hint: Allison Williams is engaged.
The actress behind the "total and complete mess" that is Marnie Michaels said "yes" to her boyfriend of three years, College Humor co-founder Ricky Van Veen, her rep confirmed to People on Wednesday (February 26).
The two reportedly met through mutual friends.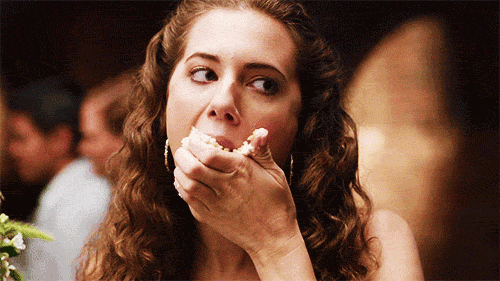 So, will Marnie find the same luck?
When MTV News last caught up with Williams (who's the daughter of NBC anchor Brian Williams), it didn't seem like marriage was in the near future for the rather entitled and self-seeking Marnie.
"I can't tell you [but] I think they will be [surprised]," she said of whether or not Marnie will find herself in a relationship anytime soon. "I don't know, it remains to be seen."
Williams, however, already seems to be making plans for a family: In an interview with Glamour earlier this month, she said she would "love" to have kids.
"I'd love to be a mom -- and not have to bring my kids into my trailer ... Or a balance [of both]," she said. "But you've [got to] call it on the fly to a certain extent."