If the name Robert Knepper doesn't already strike fear into your heart, it soon will.
Knepper has been cast in "The Hunger Games: Mockingjay," the two-part "Hunger Games" finale, as Antonius, President Snow's minister, and a brand-new character created specifically for the films. As Antonius does not appear in Suzanne Collins' "Hunger Games" novels, it's impossible to say how the character will factor into the final films — except to say that it won't be pretty, knowing Knepper.
But what if you don't know Knepper? Well, that's your first problem! The 54-year-old actor has been television's go-to creeper for a few years now, chewing scenery as super-powered sociopaths and one-handed serial killers like it's his job. (Incidentally, it is.) Fans of Knepper's work are rightfully excited to see the actor get his due with a major movie like "Hunger Games." Those who aren't yet fans of his work, are certainly about to be.
In case you're interested in familiarizing yourself with Knepper, here's a quick look at some of the actor's best and most recognizable work.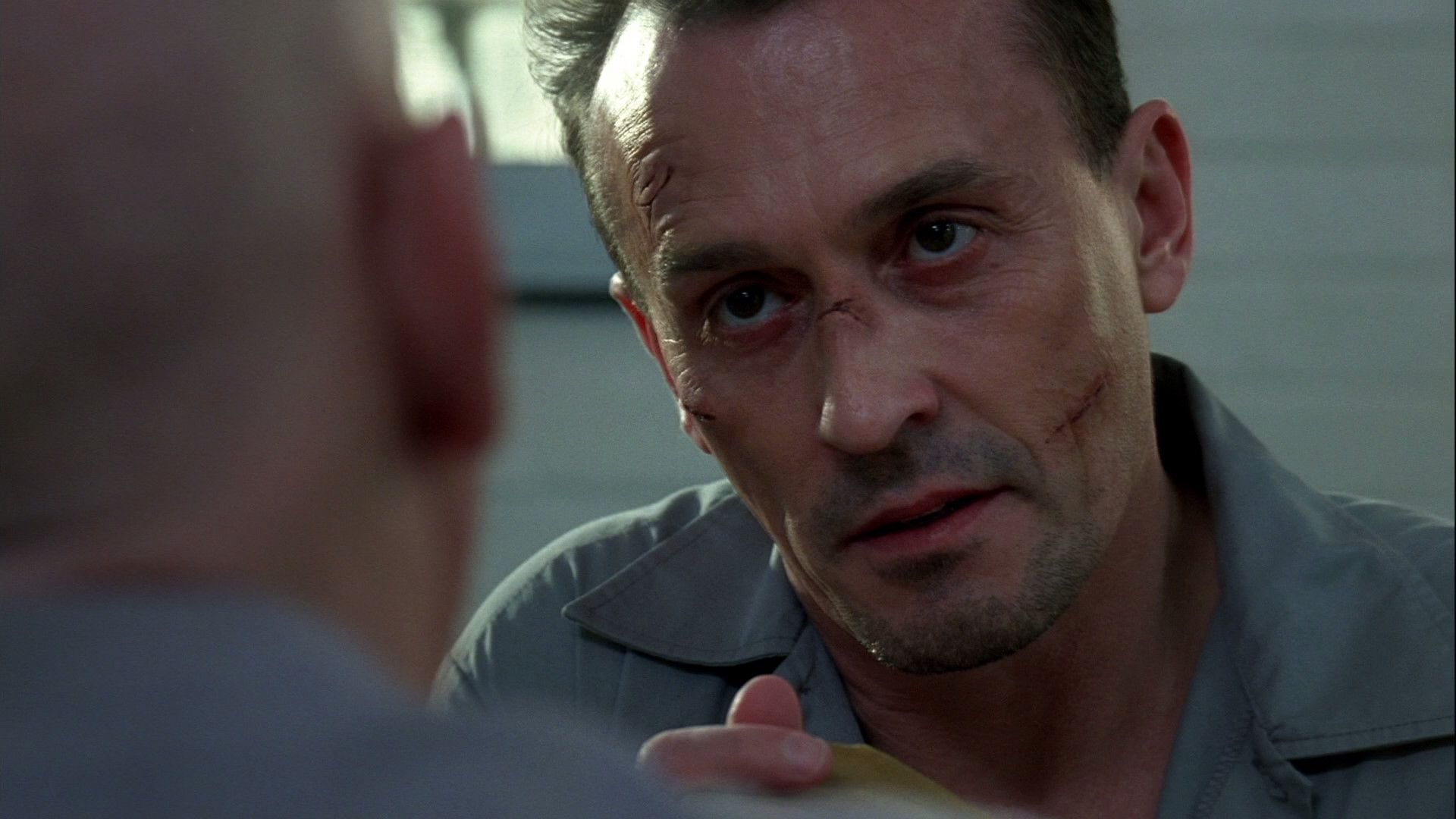 "Prison Break"

This is the big one. After years delivering bit roles on film and television, Knepper broke out (pun intended) on Fox's "Prison Break," playing the twisted Theodore "T-Bag" Bagwell. For a series known for its lethal and deranged villains, T-Bag was perhaps the deadliest and sickest of all. His tongue-flickering, slick Southern drawl is impossible to shake. It wasn't the most consistent drama of its time, but "Prison Break" worked largely because of the irresistible T-Bag. In fact, the character was so popular, that Knepper brought T-Bag out of retirement two years after "Prison Break" ended for a special guest turn on A&E's "Breakout Kings."
"Heroes"

Shortly after "Prison Break" ended, Knepper landed his next major villain role by way of NBC's superhero drama, "Heroes." Knepper headlined the final season as a carnival kingpin named Samuel Sullivan, gifted with the ability to control tectonics and geological materials. (Think Magneto, except instead of mastery over magnetism, Sullivan caused earthquakes.) Many agree that "Heroes" lost its way after its first season, but Knepper's work on the fourth and final year of the show was easily a highlight of later-day "Heroes." I'd stop short of saying it's worth a "Heroes" binge just to get to Knepper's performance, but there are worse ways to Netflix through a weekend.
"Mob City

At the moment, Knepper is one of the stars of Frank Darabont's "Mob City," the TNT drama set in crime-ridden Los Angeles during the 1940s. Knepper plays Sid Rothman, a hitman working on behalf of notorious real-life gangster Mickey Cohen. Rothman is an all-original character created specifically for the series, and as such, he's free from any historical expectations. In the first two episodes alone, Rothman posed as a reverend in a confessional booth and shotgunned his confessor to death, shortly before posing as a waiter and assassinating two men while serving them spaghetti. There are hundreds of reasons to watch "Mob City," honestly, but Knepper's work as Rothman is absolutely one of them.
"The Blacklist"

First off, if you're not already watching NBC's new espionage drama, shame on you. The quick pitch for the unintiated: James Spader stars as Red Reddington, a most-wanted criminal who, for reasons unknown, turns himself into the FBI and offers to deliver them the heads of several even-worse criminals. Knepper played one such criminal in an early episode of "The Blacklist," called "The Courier." As the episode's titular Courier, Knepper played a man impervious to pain — and therefore able to hide highly-sensitive items on unusual parts of his body. It's pretty gross, and very much worth a watch.
"Arrow"

You don't remember seeing Knepper on "Arrow," you say? That's because it hasn't happened yet! On the same day that Knepper was announced as part of the "Mockingjay" cast, the actor was cast as on a future episode of "Arrow," The CW's adaptation of the DC Comics superhero. Knepper will appear on Episode 14 of the current season as William Tockman, alias the Clock King, who has earned the name by "being a brilliant criminal who plans his crimes with the utmost precision, down to the second," according to TV Line. Knowing Knepper and knowing "Arrow," this won't be a role to miss.
"R.I.P.D."

Yeah, he was in this. No, don't bother seeing it. "R.I.P.D." is the worst.
Are you looking forward to seeing Robert Knepper in the "Hunger Games" movies? Which of his past roles is your favorite? Let us know in the comments section below!