Jake Miller has a lot to be thankful for this year. The up-and-coming rapper/singer just penned a deal with Warner Bros. Records, debuted at #1 on the iTunes hip-hop chart and embarked on a 48-city tour. So when MTV News asked what songs made the "Collide" singer's Thanksgiving Day playlist, he was quick to respond with the following five: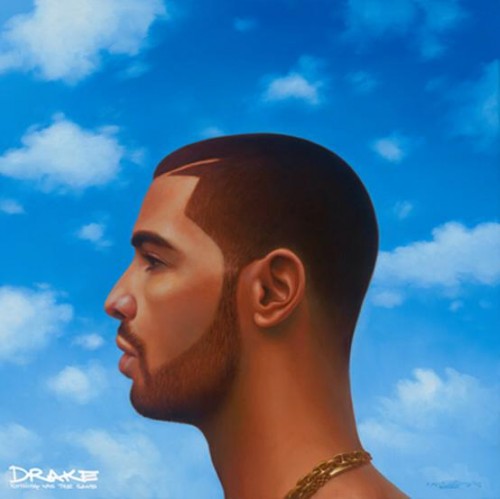 Miller kicked off his tour earlier this month, and even though he's only been on the road for a few weeks now, he can already relate to some of the lyrics in Drizzy's "Too Much." "It shows how the money and the fame have affected his relationships with his friends and family," Miller explained. "Even though I'm not nearly as big as Drake is, I can definitely relate to it because of touring ... it has definitely affected some of my relationships."
2. Drake, "Started From The Bottom"

It's no surprise the almost 21-year-old (his birthday is November 28) is a fan of Drake. Both artists are known for their unique sound that incorporates singing and rapping. Turns out their style isn't the only thing they have in common ... and why "Started From The Bottom" also made Jake's playlist.
"It's my favorite. It's kind of how I'm feeling right now," Miller said. "In the music video, it shows Drake working in a supermarket back in the day, and I actually used to work at Publix [Super Market], so in a sense I also started from the bottom."
3. J.Cole ft. TLC, "Crooked Smile"

Jake's always said "music without a message is just sound" and that he tries "to put out as much positive music as possible," so it's no wonder he's thankful this year for J. Cole and TLC's single "Crooked Smile." "I really like 'Crooked Smile' because it shows that you don't have to be perfect. Perfection comes in all sizes and shapes and I also love the TLC hook."
4. Macklemore and Ryan Lewis, "Same Love"

Not only did he crash Macklemore's massage but he also added him and Ryan Lewis to his Turkey Day countdown. "It supports gay rights and I think that's extremely important coming from an artist who also likes to inspire and make a difference with their music," Miller said about "Same Love." "I really respect Macklemore & Ryan Lewis for doing the same thing."
And last but not least is Jake's most recent single "Collide." 2013 has been an amazing year for him and he's hoping the momentum from this single will carry him into 2014. "It is one of my favorite songs I ever made, and hopefully it's going to take me to that next step and make me a household name."
What songs top your holiday playlist? Let us know in the comments below!