Nobody needs to tell R. Kelly that he's awesome. The man knows. In fact, 50 percent of his career is predicated on the indisputable fact that when Robert Sylvester Kelly walks into a room he is immediately the coolest dude in it.
But after some up-and-down years where his musical and personal business got a bit messy and out of focus, Kels is 100 percent back in his lane, which, one can only assume, is paved with discarded lingerie, empty liquor bottles and silk things, lots and lots of silk things.
From his hook-ups with Lady Gaga and Justin Bieber to the sweat-inducing track listing for his eagerly anticipated Black Panties
 album (December 10), Kelly seems poised to retake his freak of the nation crown.
Here are 11 reasons why we think R. Kelly is having a moment:
01. The Story Behind The Album Title

Hint: It involves black panties being tossed up on stage during a show.
02. Black Panties Cover

They may call him the Pied Piper, but on the cover of Panties, he's more like the Phantom of the Freakera, complete with glittery half mask, leather pants and a human viola wearing nothing but lace panties and high heeled boots.
03. The Other Black Panties Cover

Admit it, you have a clear image in your head of what a night at Kelly's suburban Chicago mansion might look like, and the cover of the deluxe version of Panties is it: Kelly lying in the middle of a pile of half-naked women.
04. Humping Gaga On "SNL"

Surely you didn't think Kelly would just show up and do some choreographed shuffle with Mother Monster on "Saturday Night Live?"
 Nope, he laid her down (and picked her up) and gave a couple of only-in-late-night style hip thrusts.
05. Teaching Bieber How To Talk Dirty ON "PYD"

There are lots of times when it seems like Justin Bieber could use a bit of schooling. But if the education you're looking for is how to let the ladies know exactly what you're going to do to them
, well, then it's Professor Sylvester you're looking for!
06. "Crazy Sex" Anyone?

Nobody knows how to write erotic song titles better than Kels: "Feelin' on Yo Booty," "The Greatest Sex," "Sex Me (Part 1)," "The Zoo" and "Bump N' Grind." But he's upped his game on Panties, thanks to such sure-to-be-strip-club-classics
 as: "Legs Shakin'," "Throw Money On You" "Marry the P---y," "Cookie," "All The Way," "Show Ya P---y," "Every Position" and "Crazy Sex."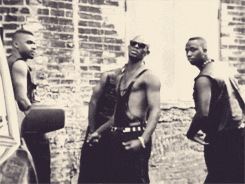 07. He Has An Impostor... And It's Him

You know you're hot when your fans want to see you so bad that even when you show up at a club and perform a few songs for them the accuse you of sending an impostor because they just didn't get enough.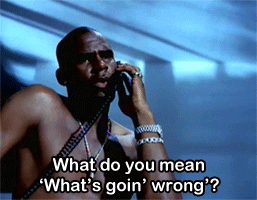 08. His Verse On Bruno Mars' "Gorilla" Made The Original Seem Tame

How awesomely dirty is Kelly's verse on this already filthy song? In the "G-Mix" of Mars' tune, the self-proclaimed "King of your Jungle" promises to be the "anaconda in your garden" and keep "exploring in your forest deep down." And that's the clean stuff we can write about here!
09. Two Words: Sex Dolphin

Forget "Sex Planet" and "Sex Weed," when Kelly dropped by the Rolling Stone offices recently they challenged him prove his boast that he can make any song sound both sexy and funny. "With my gift, I can pretty much write a song out of anything. And so, he freestyled "Sex Dolphin," "Sex Newspaper," "Ice Hockey" and "Italian Hero Sandwich of Love." They're so good someone already remixed them.
10. Panties Included

Black Panties comes with an actual pair of black panties.
11. Those Instagram Snippets!

Kelly gave us sneak peeks
 at a few of the best tracks on Panties this week and ... wow, just wow. I mean, "Cookie?" We'll never look at Oreo cookies the same again.