Moments after the 2012 presidential election was called in favor of a second term for President Barack Obama, the Internet lit up with impassioned, emotional reactions, many of them coming from our favorite (and very excited) celebrities.
"Put one in da air for the Prez!!!! Our dear Obama!" Rihanna wrote.
Put one in da air for the Prez!!!! Our dear Obama!

— Rihanna (@rihanna) November 7, 2012
"DONE AND DUSTED!!!" added vocal Obama supporter (and Rih Rih's real-life BFF) Katy Perry.
Lady Gaga was so excited she shared an enthusiastic photo surrounded by friends and members of her tour, all of whom had just come off a performance in South America. "I JUST GOT OFF STAGE IN COLUMBIA!! CONGRATULATIONS MR. PRESIDENT @BarackObama!," Gaga wrote. "We are so proud to be American tonight! YES!!! YES! YES!! We just couldn't be happier my goodness, the joy when freedom prevails."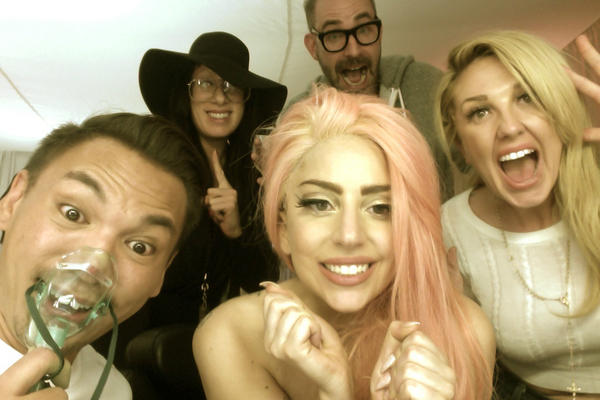 Music mogul Diddy added his enthusiasm to the mix with a happy tweet about Obama's second term. "It feels even better the secoond time around!!!!" Diddy wrote.
In the midst of all their celebrating, the POTUS and his campaign staff took time to issue a few gracious and grateful tweets themselves. "Four more years," Obama posted along with a photo of a happy embrace between the Prez and his first lady, Michelle Obama. "We're all in this together. That's how we campaigned, and that's who we are. Thank you. --bo," Obama later wrote.
Meanwhile, a slew of our favorite stars continued to react to the news with glee and emoticons.
"Yahoooo! FOUR MORE YEARS!" wrote Neil Patrick Harris.
"Hunger Games" co-stars Elizabeth Banks and Jena Malone revealed separate and very different plans for celebration.
"Wow, great day! Open the champers!" Banks wrote. "Whoo hoo - let's make sure we win the popular vote too - congrats @BarackObama !!"
"Congratulations mr president," tweeted Malone, a.k.a. feisty victor Johanna Mason. "Now make the next 4 years count. I'm calling it. And going to bed."
"Jersey Shore" star Vinny Guadagnino also piled on the congrats for the president, along with a request: "Now show us we made the right decision!"
Stick with MTV News all Election Night for results, analysis and reports from Chicago, Boston and New York. Share your voting stories by tweeting @MTVNews with the hashtags #GoVote or #IVoted!